Newest Episode of "Book Feast" Invites Women to the Table
By
Lane
Wed, March 31, 2021
Coinciding with Women's History Month, the newest episode of Book Feast uses the luncheon in Virginia Woolf's proto-feminist essay A Room of One's Own (1929) to discuss women's legacy in literature.
The centerpiece of the meal, roast pheasant, serves as a metaphor for the nourishment that full creative output requires—something served exclusively to men for a long time. Woolf mourns the loss of potential female writers because they were denied the same sustenance: literally money of their own and a space of their own.
Replacing pheasant with the comparable and ubiquitous chicken, I demonstrate the basic techniques to break down and roast poultry, utilizing the whole bird. Prepare your own feast with the resources below and with the help of your neighborhood library or Philly bookstores!
Select resources: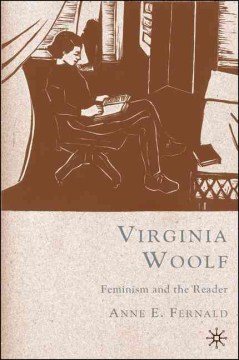 Virginia Woolf: Feminism and the Reader by Anne E. Fernald
This study argues that Virginia Woolf taught herself to be a feminist artist and public intellectual through her revisionary reading. Fernald gives a clear view of Woolf's tremendous body of knowledge and her contrast references to past literary periods.
"Why is Chicken So Cheap?" (2019) The Economist
People eat 65 billion chickens every year. It is the fastest-growing meat product. Yet pound for pound the price of chicken has fallen sharply. How has this happened?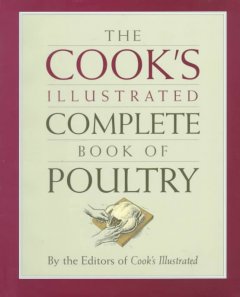 The Cook's Illustrated Complete Book of Poultry by the Editors of Cook's Illustrated
Vast and authoritative, with 38 chapters containing nearly 500 recipes and 300 illustrations, The Cook's Illustrated Complete Book of Poultry offers readers the very best methods for preparing chicken, turkey, duck, goose, quail, squab, and pheasant.
When not borrowing books from the Free Library, check out these great Philly Bookstores!

Stay tuned for more episodes, and feel free to email a recommendation of your own favorite food passage to lanek @ freelibrary.org. And of course, stay safe, stay healthy, stay full.
---
About Book Feast
Have you ever thought about why we use the same vocabulary to describe consuming food and consuming knowledge? How we're hungry for the truth, devour a good book, and digest information?
Intellectual nourishment has been so closely aligned with physical nourishment, it's not surprising that food figures so prominently in books, the most formidable carriers of information. Book Feast celebrates this connection by highlighting a specific food or dish that plays a special role in a work of literature—analyzing its significance and demonstrating its general culinary use.