Haiti: Non-fiction Books
Facts and information about Haiti for adults and teens.
There are 3 items | Showing 1 to 3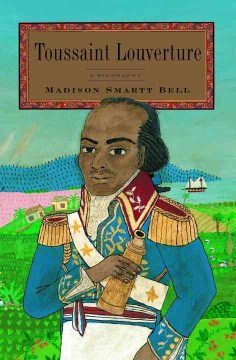 Notes: Novelist Bell delivers the latest biography of the former slave who led the successful revolt that brought Haiti independence from France in the late 18th century.
Reading Level: Adult
ISBN: 0375423370
Publisher: Pantheon Books
Published: 2007
Pages: 333
Callnumber: 972.9403 T649be
Notes: A brief history of Haiti for grades 9 and up.
Reading Level: Young Adult
ISBN: 9780822535546
Publisher: Lerner Publishing Group
Published: 1999
Pages: 104
Callnumber: 972.94 T843H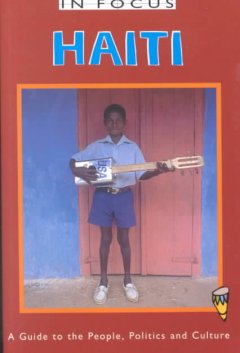 Haiti by Arthur, Charles
Notes: A guide to the country's history, society, economy, politics, and culture.
Reading Level: Young Adult
ISBN: 1566563593
Publisher: Interlink Books
Published: 2002
Pages: 99
Callnumber: 917.294 Ar77H