Field Family Teen Author Series
The Field Family Teen Author Series promotes a lifetime love of reading by creating a personal connection between author and student. In addition, students get to know their local Free Library branch, an essential public resource for academic enrichment, recreational reading materials, cultural opportunities, and internet access.
The Free Library of Philadelphia's Field Family Teen Author Series is one of the best in the country.
Philly's Free Library has created a teen program that would make Oprah envious.
How it Works
The Teen Author Series operates in partnership with Philadelphia high schools and middle schools—public, charter, magnet, and diocesan—and is open to classes in grades 7–12. Participation is by invitation only.
There is no cost to schools or students!
Each student receives a FREE copy of the visiting author's book to keep!
The Teen Author Series Outreach Coordinator will visit your classroom to talk about the author's book and deliver copies for each participating student to read in advance.
Students meet the author virtually for a one-hour presentation and Q&A.
Get Involved!
Teachers and school administrators can contact the Teen Author Series Outreach Coordinator at teenauthors@freelibrary.org or 215-686-5372 for information about current opportunities to participate.
Fall 2021 Teen Author Series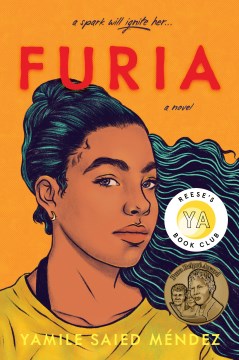 Yamile Saied Méndez | Furia (Grades 9 - 12)
Argentinian teen Camila Hassan can never tell her parents about her double life. At home she is a quiet and careful daughter, especially around her demanding mother and abusive, short-tempered father. On the soccer field she is La Furia: an unstoppable powerhouse, a force to be reckoned with. However, when her team qualifies for the South American tournament, she must confront her secrets and pursue her dreams.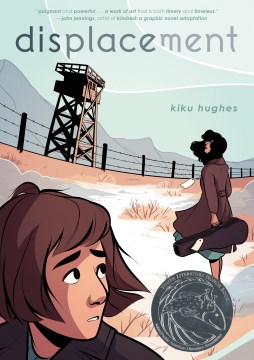 Kiku Hughes | Displacement (Grades 6 - 8)
In this stunning graphic novel, Kiku finds herself back in time, in a Japanese-American internment camp in the 1940s, face-to-face with her late grandmother. Stuck in history, Kiku gets the education she never received in school, living alongside her grandmother as a teenager. In the camp she witnesses the lives of her family and other Japanese-Americans as the U.S. government denies their civil liberties, and she is inspired by their acts of community and resistance.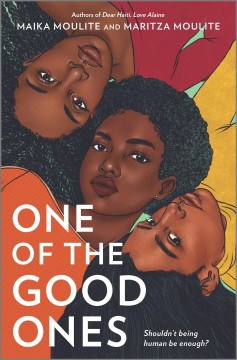 Maika & Maritza Moulite | One of the Good Ones (Grades 9 - 12)
Written by two sisters, One of the Good Ones is a testament to the never-ending bonds of sisterhood and the lasting impact of racism. When Kezi Smith is killed under mysterious circumstances, Kezi becomes just another victim in the fight against police brutality. However, when the phrase "one of the good ones," starts getting used to describe Kezi, her devastated sister Happi starts wondering why only certain people are deemed worthy of being missed. As Happi and her sister Genny begin their journey to honor Kezi, something unexpected happens that might just change everything.
The Field Family Teen Author Series is endowed through a generous grant from the family of Marie and Joseph Field.