The History of Kwanzaa
By
Kamilah C.
Tue, December 22, 2020
Unlike many of the other holidays and traditions that we celebrate, Kwanzaa is one of the newest, at only 54 years old. It was created by Dr. Maulana Karenga in 1966 as a way for African American families to reconnect to their roots and their community.
Dr. Karenga, who is a professor of Africana studies at California State University, got the idea after witnessing the aftermath of the 1965 Watts Riots in Los Angeles. The riots started as a result of Marquette Frye, a Black man, being arrested under the suspicion of driving while intoxicated. The cop who arrested him was a White man, and many believed that the arrest not only exhibited excessive force, but that it was racially charged as well. The riots in L.A. resulted in millions of dollars of property damage, thousands of injuries, and 34 deaths.
Dr. Karenga soon created Kwanzaa, a seven-day celebration, with each day dedicated to a core principle.
The principles are as follows:
Unity: Umoja (oo–MO–jah)
Self-determination: Kujichagulia (koo–gee–cha–goo–LEE–yah)
Collective Work and Responsibility: Ujima (oo–GEE–mah)
Cooperative Economics: Ujamaa (oo–JAH–mah)
Purpose: Nia (nee–YAH)
Creativity: Kuumba (koo–OOM–bah)
Faith: Imani (ee–MAH–nee)

While all of these core principles are important, I think we can all benefit from Ujima right now. Ujima means to build and maintain our community together and make our brother's and sister's problems our problems and to solve them together. How relevant! Our survival in this pandemic is contingent upon our ability to look out for one another, and behave in ways to keep ourselves and our neighbors safe.
To learn more about Kwanzaa, check out some of these titles available in our catalog: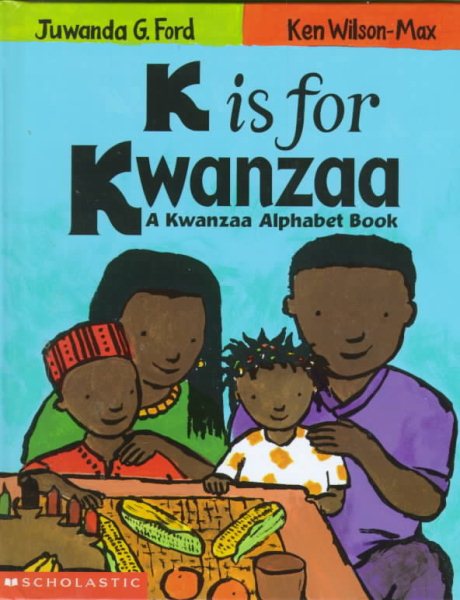 K is for Kwanzaa: A Kwanzaa Alphabet Book by Juwanda G. Ford and Ken Wilson-Max
Introduced related words to celebrating Kwanzaa, from A to Z, including "Africa," "bendera," "dashiki," and "yams."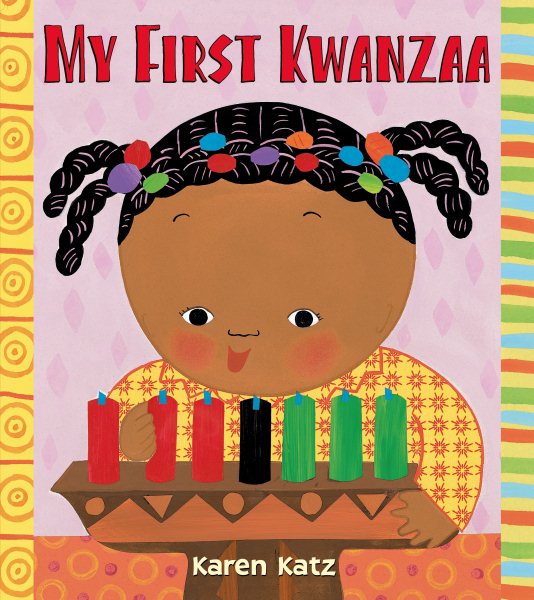 My First Kwanzaa by Karen Katz
A girl describes how she and her family celebrate the seven days of Kwanzaa.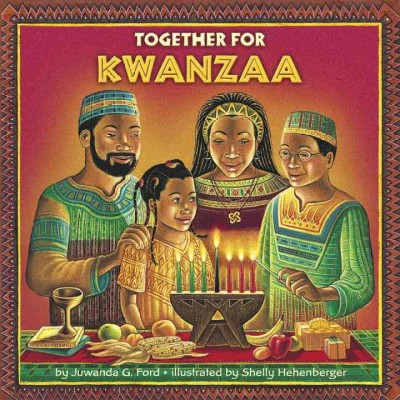 Together for Kwanzaa by written by Juwanda G. Ford; illustrated by Shelly Hehenberger
While celebrating Kwanzaa and its many traditions with her parents, Kayla hopes that her big brother Khari will get home from college before the holiday is over. A perfect introduction to Kwanzaa, this book will teach children all about the traditions and practices that make it a special winter holiday.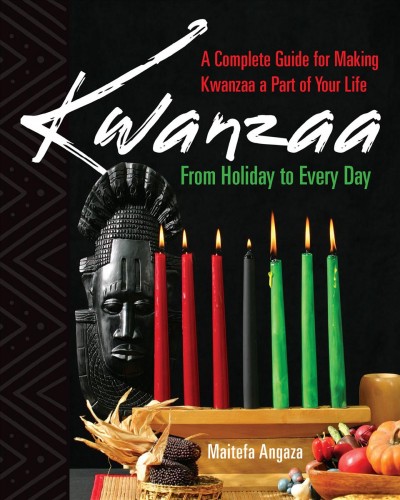 Kwanzaa—From Holiday to Everyday: A Complete Guide for Making Kwanzaa a Part of Your Life by Maitefa Angaza
Let this holiday guide show you how to turn your Kwanzaa observance into a way of life to enrich your family, friends, and community.
Have a Joyous Kwanzaa!
---
Thanks for this wonderful post Kamilah. Habari gani?
Monday, December 28, 2020
---
Shalom, beautiful brothers and sisters, I would like to invite you to watch the teachings of the late Mowreh Elesha Yisrael, and also watch The House of Yisrael Atlanta, and you will learn about our true history and not believe the lies that we've been told! May YAHWEH bless and keep you!
Tuesday, December 29, 2020
---
Habari Gani, Jaime!
Wednesday, December 30, 2020
---