Celebrate National Handwriting Day!
By
Linda Y.
Fri, January 22, 2021
January 23 happens to be a date of importance for two similar reasons: it is the birthday of John Hancock, who was the first person to sign the Declaration of Independence, with his name becoming synonymous with the act of signing documents. It is also National Handwriting Day, which was started in 1977 by the Writing Instrument Manufacturers Association. Their goals were to promote the usage of pencils, pens, and paper.
January is a month for goals and resolutions, since it begins a new year. A simple goal can be to improve handwriting or learn how to write in a specific way, like cursive penmanship. Many of the millennial generation and onward may not know how to read or write cursive, as it is not usually taught in schools any longer. This is attributed to the increased availability of computers and mobile devices, when more of the focus now is making sure students understand or practice more on this technology.
If you want to celebrate or just learn more, the Free Library has books that you can check out on this handwriting holiday!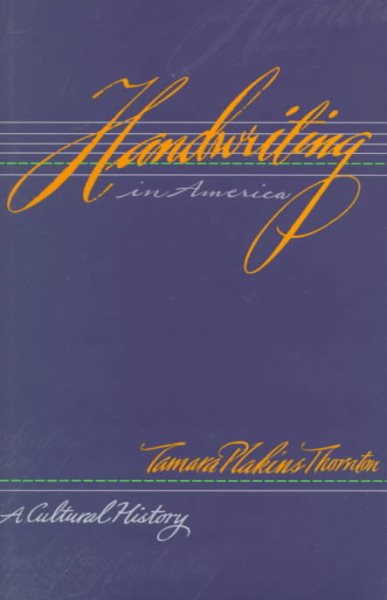 Handwriting in America by Tamara Plakins Thornton
This book is about the history of handwriting in American society from colonial times to the present. There are few books that speak about the historical background of handwriting and how people's handwriting was influenced by access to education and handwriting trends.
Better Handwriting by Rosemary Sassoon
This book shares techniques, advice, and exercises for how to improve your cursive handwriting. Rosemary Sasson is regarded as an expert in handwriting and designed the Sassoon font, created for legibility in children's reading.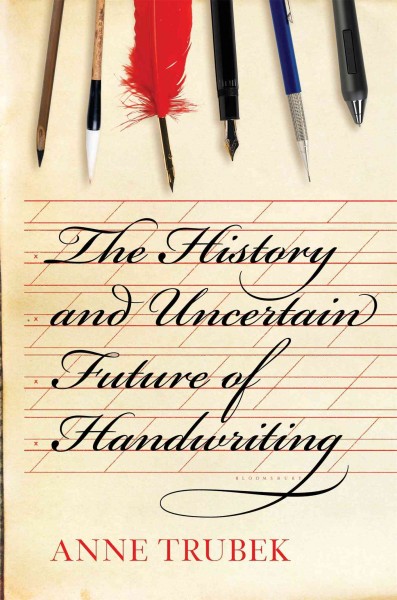 The History and Uncertain Future of Handwriting by Anne Trubek
This book examines the cultural impact that handwriting had on humanity, from its earliest incarnations in cuneiform, the invention of alphabets, and the impact of the Xerox. Trubek writes that with technological improvements, there is obsolescence. Yet as history proves, there is always a new method of writing and communicating introduced. This book is a contrasting voice to the subject of this blog entry.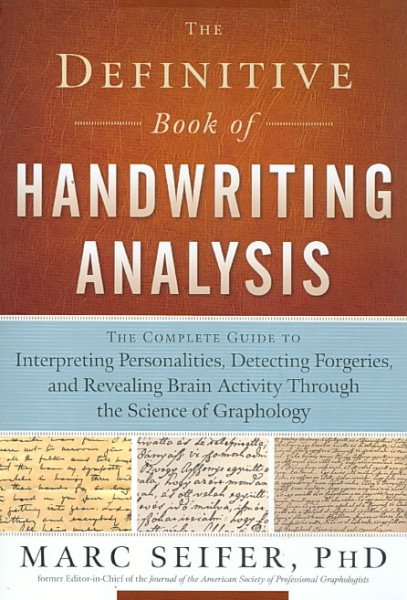 The Definitive Book of Handwriting Analysis by Marc Seifer, PhD
A resource for readers who want to learn more about the background of graphology, which is the study of handwriting. Learn how to analyze handwriting, how to compile a personality profile, and how the brain changes to react to handwriting.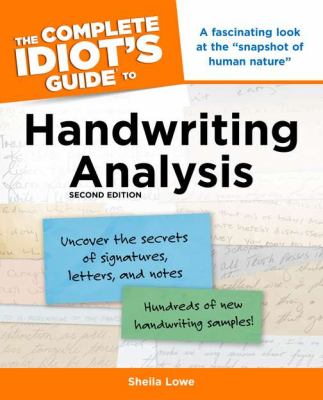 The Complete Idiot's Guide to Handwriting Analysis by Sheila R. Lowe
Part of a popular and approachable series. This is an informative and basic introduction to handwriting analysis. There are many anecdotes, including examinations of handwriting samples from Kurt Cobain and former Presidents. Sheila Lowe writes with 30 years of experience, but in an entertaining way that the reader will understand.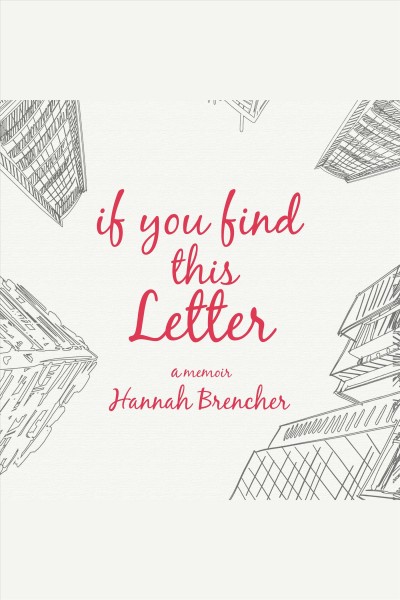 If You Find This Letter by Hannah Brencher
This is a memoir by the author, who speaks about her journey of moving to New York City and leaving behind handwritten letters to strangers at random and unexpected places. Handwritten messages were created to encourage and elevate people who may be struggling in life. This book launched a website and movement of letter writing that is still ongoing. An inspirational book to read and put into action, as the activity of letter writing is regarded as cathartic for the author of this book.
What are some additional activities you can engage in to observe National Handwriting Day?
Some suggestions:
Begin a journal.
Write a compliment.
Create a to-do list.
Pen a letter.
Also consider checking out the hashtags #HandWritingDay and #NationalHandwritingDay on social media to see what others are doing, or sharing your own handwriting projects!
---