Toni Stone: The First Female Player in the Negro League
By
Sandy M.
Thu, February 4, 2021
Have you seen the movie A League of Their Own? This famous movie highlights the early years of the Women's Baseball League in 1943. However, if you were a Negro woman during the 1940s, segregation laws forbid you from playing. How would you play the game you loved?
Well, if your name is Marcenia Lyle, you become resourceful.
In 1949, Marcenia Lyle joined the all-male Negro Baseball League, becoming the first woman to do so. Upon joining the League, she changed her name to Toni Stone, because she felt her real name was too cute. Toni began her professional career with the San Francisco Sea Lions. She played with them briefly, before moving onto the New Orleans Creoles.
In 1953, Toni joined the Indianapolis Clowns, where she played second base, filling a vacancy left by Hank Aaron. While playing for the Indianapolis Clowns, Toni demonstrated just how skilled she was, hitting a single off Satchel Paige, the best pitcher in the Negro League.
In 1954, Toni was traded to the Kansas City Monarchs. While playing for the Monarchs, she decided it was time to retire, and at the end of the baseball season, she did so. Toni Stone played in the Negro Leagues for 5 years. After her retirement, she continued to play the game she loved until age 62.
Toni Stone was more than a ballplayer, she was a trailblazer who broke gender barriers and was a role model for other Black female baseball players such as Mamie "Peanut" Johnson and Constance Enola Morgan (aka Connie Morgan), who followed her lead.
For more information on Toni Stone and other Black women in professional baseball, check out these resources from our catalog.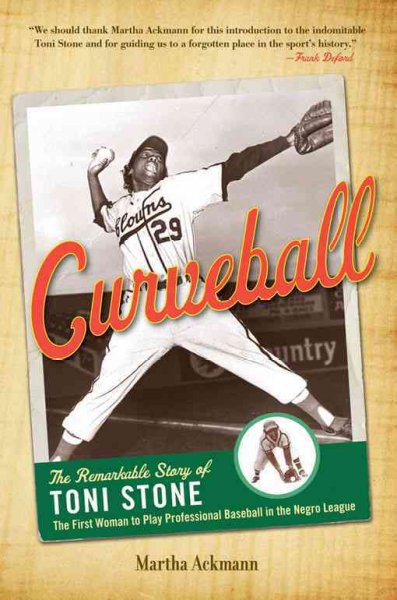 Curveball: The Remarkable Story of Toni Stone by Martha Ackmann
Documenting multiple challenges at every turn—as a target for racism from society at large and sexism both inside and outside of the Negro League—this is the unique story of the first woman to play professional baseball on a men's team, breaking barriers in sports while believing, "There's got to be a first in everything. Maybe it will be me." Highlighting aggressive and resourceful behaviors, the text explains that as players began to leave the Negro League for major league teams, Toni Stone seized her only opportunity to play professional ball and replaced Henry Aaron on the Indianapolis Clowns, the Negro League's top team. Chronicling her career, this biography follows her experiences playing first with the Indianapolis Clowns, and later with the Kansas City Monarchs. It also details her encounters with the era's top athletes—Ernie Banks, Willie Mays, Buck O'Neil, and Satchel Paige to name a few. As the exploration reveals her remarkable talent, perseverance, and accomplishments, it shows how she posed as a double threat—black and female—to the dominance of white males in sports and society.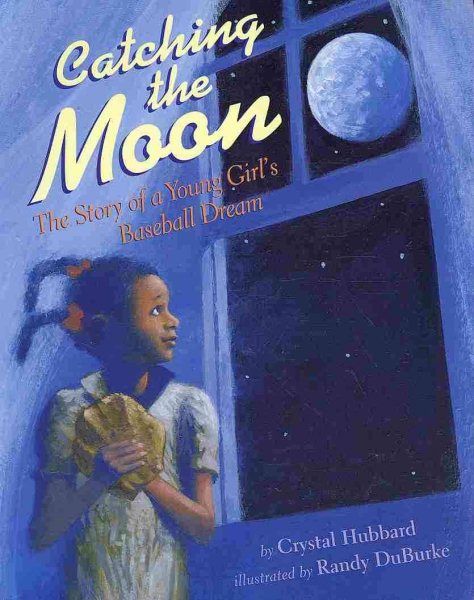 Catching the Moon: The Story of a Young Girl's Baseball Dream written by Crystal Hubbard; illustrated by Randy DuBurke
A picture book biography highlighting a pivotal event in the childhood of African American baseball player Marcenia "Toni Stone" Lyle Alberga, the woman who broke baseball's gender barrier by becoming the first female roster member of a professional Negro League team.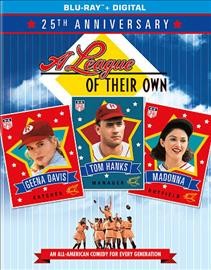 A League of Their Own (1992)
Two sisters join the first female professional baseball league and struggle to help it succeed amidst their own growing rivalry.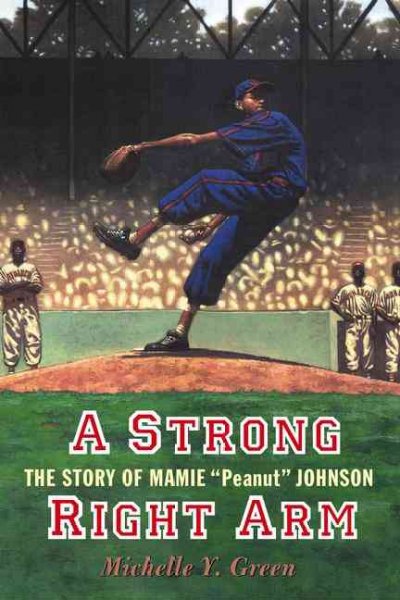 A Strong Right Arm: The Story of Mamie "Peanut" Johnson by Michelle Y. Green
Mamie Johnson looks the batter in the eye. Sizes him up for a curve- or a fastball. Stretches her 5'2" frame. And pops a surefire, windup, coming-right-at-ya pitch smack dab over the plate. One that lets the batter know that this "peanut of a girl" means business. Fueled by her passion for the game and buoyed by the inspiration of Jackie Robinson, Mamie Johnson is determined to be a professional baseball pitcher. From the time she insists on trying out for the all-male all-white Police Athletic League team until she becomes one of only three women to play in the Negro Leagues, this biography of Mamie Johnson's life shows that courage-and a fierce curveball-can make a childhood dream come true. Illustrated with nineteen black-and-white photographs.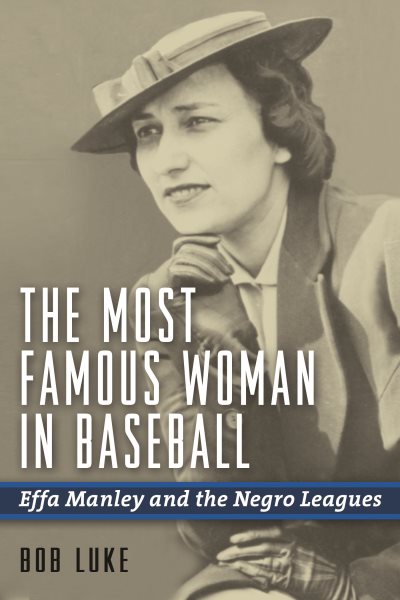 The Most Famous Woman in Baseball: Effa Manley and the Negro Leagues by Bob Luke
From 1936 to 1948, Manley ran the Negro League Newark Eagles that her husband, Abe, owned for roughly a decade. Not only a story of Manley's influence on the baseball world, The Most Famous Woman in Baseball vividly documents her social activism. Her life played out against the backdrop of the Jim Crow years, when discrimination forced most of Newark's blacks to live in the Third Ward, where prostitution flourished, housing was among the nation's worst, and only menial jobs were available. Manley and the Eagles gave African Americans a haven, Ruppert Stadium. She also proposed reforms at the Negro leagues' team owners' meetings, marched on picket lines, sponsored charity balls, and benefit games, and collected money for the NAACP.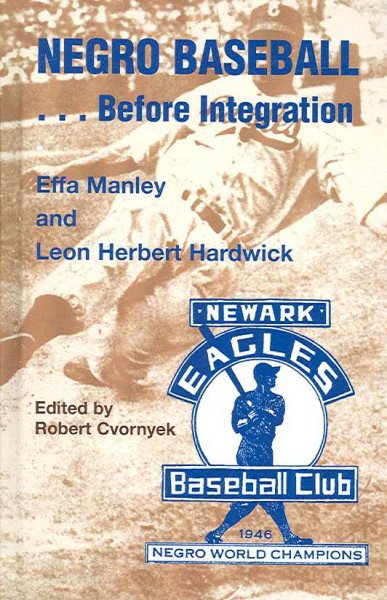 Negro Baseball... Before Integration by Effa Manley and Leon Herbert Hardwick
Memoir from Effa Manley, the woman who owned the Newark Eagles of baseball's Negro Leagues. This book tells the inside story of the game of Baseball as it was played-and administered-by Blacks during the many years prior to Jackie Robinson's historic racial breakthrough.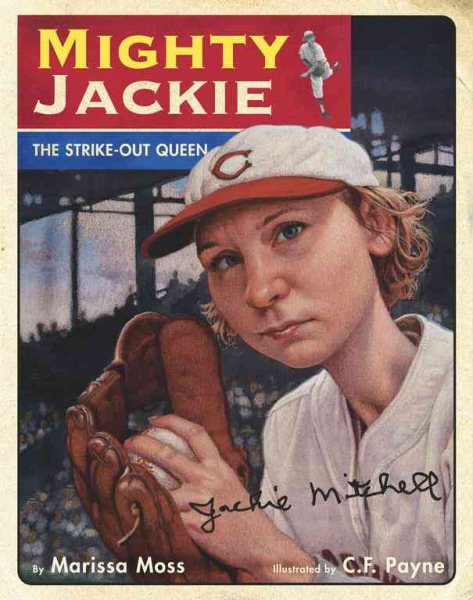 Mighty Jackie: The Strike-Out Queen written by Marissa Moss; illustrated by C. F. Payne
In 1931, seventeen-year-old Jackie Mitchell pitches against Babe Ruth and Lou Gehrig in an exhibition game, becoming the first professional female pitcher in baseball history.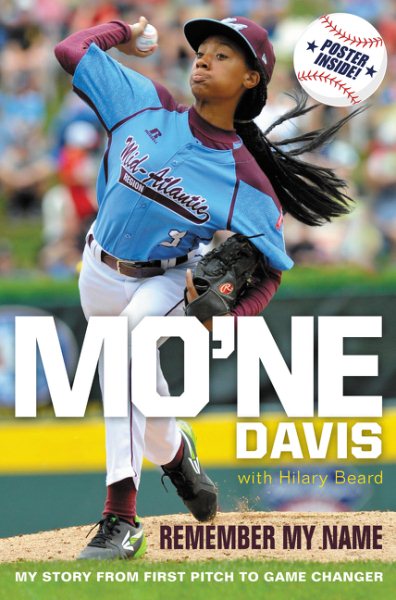 Remember My Name: My Story, From First Pitch to Game Changer by Mo'Ne Davis and Hilary Beard
Mo'ne's story is one of determination, hard work, and an incredible fastball. Mo'ne is a multisport athlete who also plays basketball and soccer and is an honor-roll student at her school in Philadelphia.
---
Have a question for Free Library staff? Please submit it to our Ask a Librarian page and receive a response within 72 hours.
Thank you for sharing this amazing story. What a badass!
Thursday, February 11, 2021
---