More Than Stonewall: LGBTQ Historical Nonfiction
By
Shelley R.
Thu, October 28, 2021
All October we'll be talking about LGBTQ History on the Free Library's blog! So far we've discussed LGBTQ Historical Young Adult Fiction and LGBTQ History Told Through Comics and Graphic Novels. This week, we turn our attention to Historical Nonfiction!
Learning our own history doesn't come easily. We have lost entire generations to HIV/AIDS and to the Holocaust; leaving behind a felt lack of gay and transgender elders sharing their stories. It's important that we read what we can, so that we can learn from and honor the past. This is not our community's first pandemic or our first experience of backlash against youth who yearn to be themselves in public. I don't know about you, but growing up gay and trans when I did, the only history available was white-washed Hollywood movies starring straight actors. Learning about the real histories of Stonewall, the Compton Cafeteria Riots, and ACT UP felt like uncovering forbidden knowledge.
Barbara Gittings outside Independence Hall, Source: Lesbian Herstory Archives
Sylvia Rivera and STAR, Source: Richard Wandel
AIDS Quilt Panel for Joe Beam, Source: John J. Wilcox Jr. Archives
Well now I'm the librarian, and I'm going to bring you recommended titles about the history of our community, our tribulations, our queer and trans ancestors, our victories, and our future!
Historical Nonfiction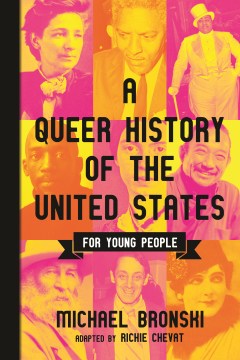 A Queer History of the United States for Young People by Michael Bronski
This is probably the best, most comprehensive, history of the LGBTQ community in the United States that you're gonna find. It starts in the 17th century and covers many corners often forgotten; while of course also covering in detail the major moments like the Stonewall Riots and the assassination of Harvey Milk. I think every young person in the LGBTQ community owes it to themselves to learn their history and learn about their queer ancestors. Also: check out Philadelphia's Kiyoshi Kuromiya smiling on the cover! (center right).
Act Up!: The War Against HIV in the LGBTQ+ Community by Rita Santos
This book is a part of a series about specific parts of LGBTQ history. This title focuses on ACT UP and the HIV/AIDS pandemic, which is a particularly strong part of the history of Philadelphia's LGBTQ communities. Everything about LGBTQ life today is shaped by the impact the HIV/AIDS pandemic had on our communities, especially in Philadelphia. After reading this book, I also recommend The Gay Liberation Movement: Before and After Stonewall.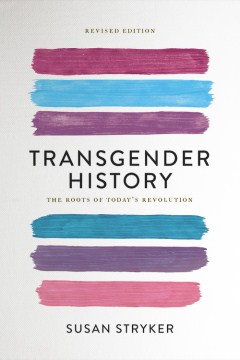 Transgender History: The Roots of Today's Revolution by Susan Stryker
This one is technically a book marketed for older adults, but I believe in you! I think you can read this book and get a lot out of it. Susan Stryker is one of the most prominent, if not the most prominent, transgender historians. She is a talented writer and what other LGBTQ histories forget to mention about the involvement of transgender people, Susan Stryker illuminates. This book is such a strong counter to the sentiment that transgender people only appeared five years ago. We have always been here.
Other Resources:

You can't beat historical nonfiction when it comes to learning history. I hope you take your time with these titles and let them seep into your pores. I hope you can feel the ways you stand on the shoulders of those who came before. I hope you can honor the important pivotal roles different members of our communities played in forging the path forward: how transgender sex workers of color started the modern LGBTQ rights movement, how Black Queer men were on the front lines of the fight for Civil Rights and invented not only much of what we now consider "gay culture" but American culture in general.
Our strength comes from our solidarity with each other across our differences: Lesbians and Gay men working together, Transgender and Cisgender people fighting for each other. I hope you can draw upon the strength and strategies of the past as you plan for the future.
Next Week: LGBTQ Future
---