Exploring More Careers with Field Teen Center: Book Editor!
By
Yona Y.
Tue, November 29, 2022
Ever wondered what it's like to be a book editor? Or how to become a better storyteller? To answers these questions and more, Field Teen Center interviewed a professional book editor, the latest in a video series exploring creative careers.
Whether you're adding the finishing touches to your National Novel Writing Month draft or curious about working at a publishing house, you won't want to miss this one.
Job Talk: A Conversation with a Book Editor
Jessica is an editor at Quirk Books and a long-time lover of stories, so she has lots of opinions about what makes a great book … and they might not be what you expect! For her, writing and editing are intertwined and they're collaborative. She also talked about why you should read not only your favorites but also a variety of genres. More importantly, she added, you should analyze what makes those stories work (or not!)
Enjoy the rest of the interview below:
For more perspectives on storytelling and collaboration, check out these titles from our collections!
For mixing poetry and art, try...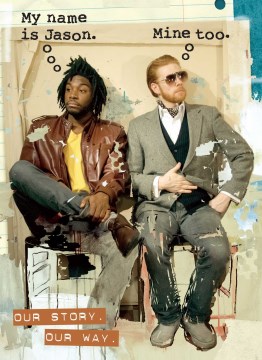 My name is Jason. Mine too: Our Story, Our Way by Jason Reynolds
A stunning visual autobiography of two crazy-talented besties, bestselling and award-winning author Jason Reynolds and painter Jason Griffin, who could never be who they are singularly if they weren't who they were together. Once upon a time in America, there were two Jasons. Jason Reynolds and Jason Griffin. One a poet. One an artist. One Black. One white. Two voices. One journey in mind: to move to New York, the city of dreams, to make their own dreams come true. Willing to have a life not un-hard, so long as it wasn't unhappy. Willing to let the city swallow them whole, so long as it gives them their chance. They had each other. "What if painting was a sin, and the poetry became taboo. And no one ever clapped for me again. My question is, would you?" They clapped. Oh, they clapped. And aren't we glad?
For mixing animation and world-building, try...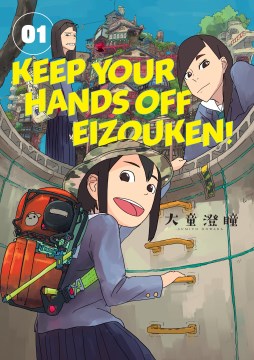 Keep Your Hands Off Eizouken! by Sumito Owara
Midori loves to design worlds. Tsubame loves to animate. Sayaka loves to make money! And at Shibahama High, they call them Eizouken--a three-girl club determined to produce their own spectacular science fiction anime! But with no budget from their school and a leaky warehouse for a studio, Eizouken is going to have to work hard and use their imagination... the one thing they've got plenty of!
---