May the 4th Be With You!
By
Tuesday C.
Tue, May 4, 2021
Today, fans across the world celebrate Star Wars Day!
We were first introduced to George Lucas' Star Wars universe in 1977 (later retitled Star Wars Episode IV: A New Hope) and since then the galactic characters and their fans have been a strong force, especially within this galaxy. As a fan myself, I will be celebrating Star Wars Day with my sister and sons who are even bigger fans than me. My sister is such a fan, she had me plan a Star Wars-themed baby shower for her! In celebration of the big day, we watched all of the movies and created Star Wars-themed crafts!
If you search our online catalog, you will find over 3,800 titles related to Star Wars!
I asked my crew what their favorite Star Wars titles are and since our household has a variety of ages, our choices have something for any age group. Here are our top 5 choices: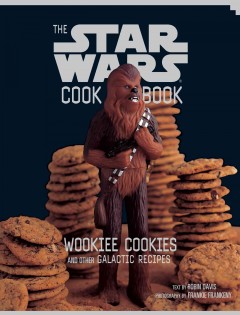 The Star Wars Cook Book: Wookiee Cookies and Other Galactic Recipes by Robin Davis
Boba Fett-Uccine and Princess Leia Danish Dos are just the beginning when the Force is with you in the kitchen. Wookiee Cookies is your invitation to fine culinary experiences in the Star Wars frame of mind. From C-3PO Pancakes to Jedi Juice Bars, this intergalactic Star Wars cookbook features healthy snacks, delicious dishes, sweet treats, and easy main courses no Rebel can resist. The ebook includes hilarious photos and safety tips for cooking on Earth as well as in most space stations. Age is no issue when it comes to Star Wars cuisine-kids as well as adults will have a great time with this book. Whether you drove to your first Star Wars flick or just had your fifth birthday, there's no reason you can't whip up some Crazy Cantina Chili at near light speed.
The Empire Strikes Back (1980) | Directed by Irvin Kershner | Starring Mark Hamill, Harrison Ford, Carrie Fisher, Billy Dee Williams, Anthony Daniels, Dave Prowse, Frank Oz, James Earl Jones, and Clive Revill
Fleeing the evil Galactic Empire, the rebels abandon their new base on Hoth. Princess Leia, Han Solo, R2-D2 and C-3P0 escape in the damaged Millenium Falcon. Later, on Bespin, they are captured by Lord Darth Vader. Luke Skywalker, meanwhile, follows Ben Kenobi's posthumous command and receives Jedi training by Yoda on Dagobah.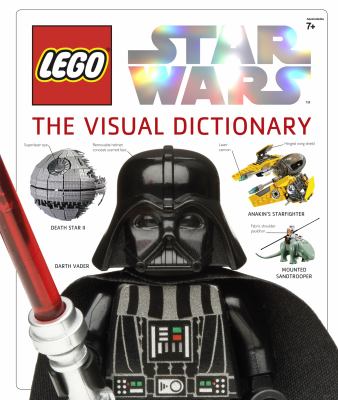 LEGO Star Wars: The Visual Dictionary by Simon Beecroft
Darth Vader, Boba Fett, Yoda, Luke Skywalker, and more are brought to life with dozens of little-known facts and hundreds of photos, as are accessories, vehicles, weapons, and even the Death Star. Learn about the history, manufacture, and construction of the minifigures of the Star Wars galaxy, and come away a LEGO® Jedi Master.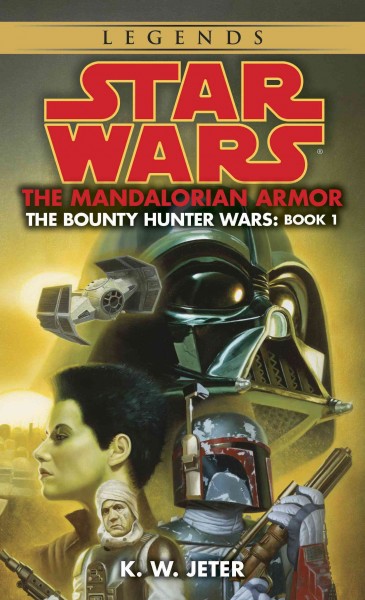 The Mandalorian Armor by K. W. Jeter
He's the most feared and successful bounty hunter in the galaxy. He is Boba Fett, and even the most hardened criminals tremble at his name. Now he faces the deadliest challenge of his infamous career--an all-out war against his most dangerous enemies. As the Rebellion gathers force, Prince Xizor proposes a cunning plan to the Emperor and Darth Vader: smash the power of the Bounty Hunters Guild by turning its members against each other. Only the strongest and most ruthless will survive, and they can be used against the Rebellion. It's a job for the fiercely independent Boba Fett, who jumps at the chance to destroy his rivals. But Fett soon realizes the game is rigged, as he finds himself the target of murderous factions, criminal conspiracies, and the evil at the Empire's dark heart. Boba Fett has always finished first. And in this game, anything less is death.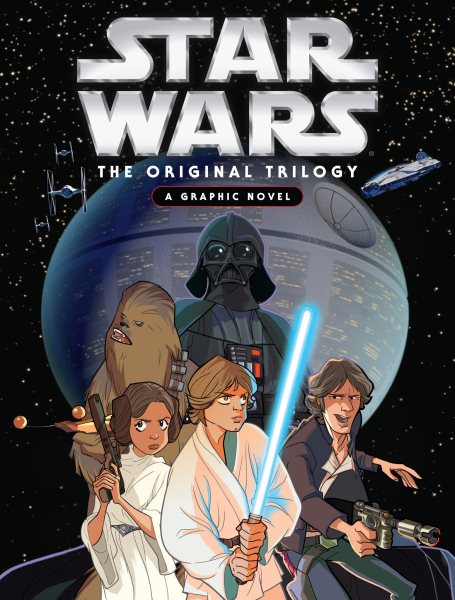 Star Wars: The Original Trilogy Graphic Novel written by Alessandro Ferrari; illustrated by Alessandro Pastrovicchio
Everyone's favorite tale of good versus evil takes on a whole new look in this graphic novel! Join Luke Skywalker, Han Solo, Princess Leia, Darth Vader, and the rest of the heroes and villains from a galaxy far, far away in this graphic novel collection that retells the original three Star Wars films: A New Hope, The Empire Strikes Back, and Return of the Jedi. You'll experience the saga in a way you never have before!
Also, thanks to the legions of Star Wars fans around the world, you can find an endless amount of great activities on the internet for kids (and for those young-at-heart fans) to celebrate the day. As a mom, I wanted something fun and engaging, yet simple for my boys as we continue to stay close to home and indoors due to the pandemic. Here are some of our picks:
R2D2 Perler Beads
Perler Beads are a huge crowd pleaser with my boys. You can turn any perler bead project into keychains if you purchase the rings online.
Star Wars Studio FX App
My son really enjoyed this app. He was able to create a movie using his stormtrooper toy and my cell phone!
Light Saber Circuit cards
Show your love for all things Star Wars with these awesome May the Fourth Be With You Light Up Cards. All it takes is a free printable card and some simple circuits!
Paper Plate Darth Vader
Create your very own Darth Vader using a paper plate!

Yoga Paper Bag Puppet
This paper bag puppet is easy to make, and it's definitely lots of fun to play with. Make one with your young Jedi today!
How do you plan to celebrate Star Wars Day? Let us know in the comments below!