Picture Book Highlights | Happy Halloween
By
Monica C.
Fri, October 23, 2020
Are you getting ready for Halloween? It's going to be a bit different this year, I know. But what never changes are the books that help us celebrate this fun (and spooky!) holiday. You will have plenty to choose from this mix of all-time favorites and brand new titles.

ebook available from Overdrive
A stemless pumpkin that yearns to be a Halloween jack-o-lantern watches sadly as all of the other pumpkins in the shop are chosen.
My Baby Loves Halloween by Jabari Asim
ebook available from Overdrive
Celebrate all the sweet things that Baby discovers about Halloween!
Click, Clack, Boo by Doreen Cronin; illustrated by Betsy Lewin
ebook available from Overdrive
Farmer Brown does not like Halloween, but the animals hold a Halloween party in his barn nonetheless.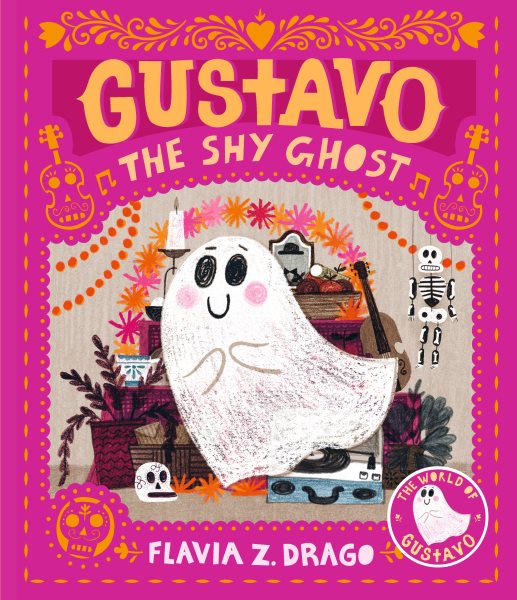 Gustavo the Shy Ghost by Flavia Z. Drago
ebook available from Overdrive
Gustavo is good at doing all sorts of ghostly things: walking through walls, making objects fly, and glowing in the dark. And he loves almost nothing more than playing beautiful music on his violin. But Gustavo is shy, and some things are harder for him to do, like getting in a line to buy eye scream or making friends with other monsters. Now that the Day of the Dead is fast approaching, what can he do to make them notice him and to share with them something he loves?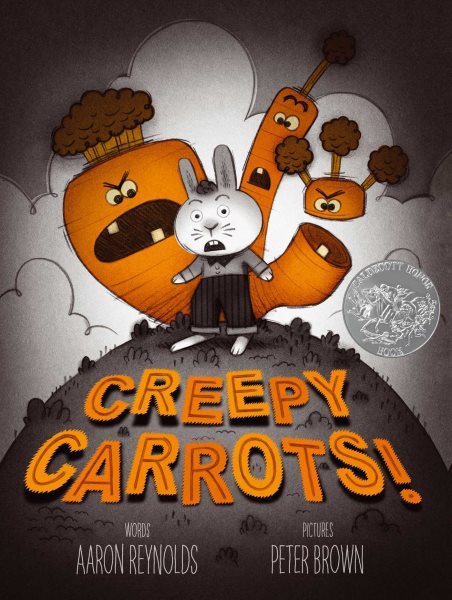 Creepy Carrots! by Aaron Reynolds; illustrated by Peter Brown
ebook available from Overdrive
The carrots that grow in Crackenhopper Field are the fattest and crispiest around. Jasper Rabbit cannot resist pulling some to eat each time he passes by, until he begins hearing and seeing creepy carrots wherever he goes.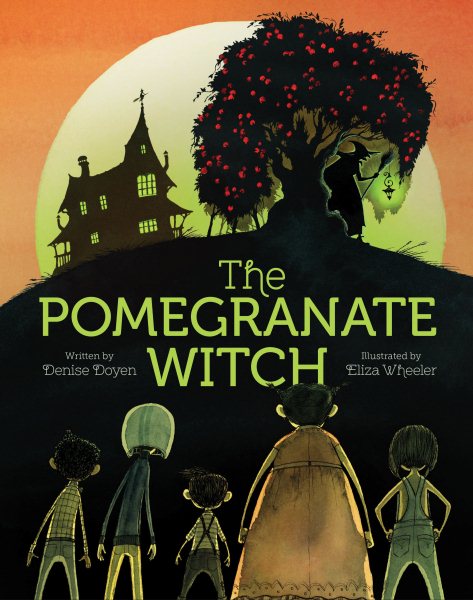 The Pomegranate Witch by Denise Doyen; illustrated by Eliza Wheeler
ebook available from Hoopla
Told in rhyming text, a gang of neighborhood children make a determined effort to seize some of the pomegranate fruits from the magnificent tree by the scary, run-down farmhouse—but the tree is guarded by a scary "witch", except on Halloween, when her "sister" welcomes trick-or-treaters.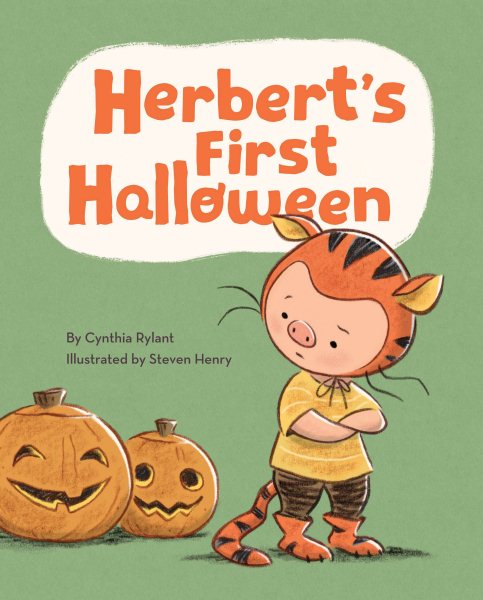 Herbert's First Halloween by Cynthia Rylant; illustrated by Steven Henry
ebook available from Hoopla
Herbert is deeply doubtful about his first Halloween, but with a little help from his dad and a special tiger costume, he might just find confidence on Halloween night. Together, father and son practice roaring, carve a pumpkin, and venture out in search of candy. And by the end of the night, Herbert finds his doubts have melted away. A sweet introduction to Halloween and to being brave, this book is sure to delight the youngest of trick-or-treaters.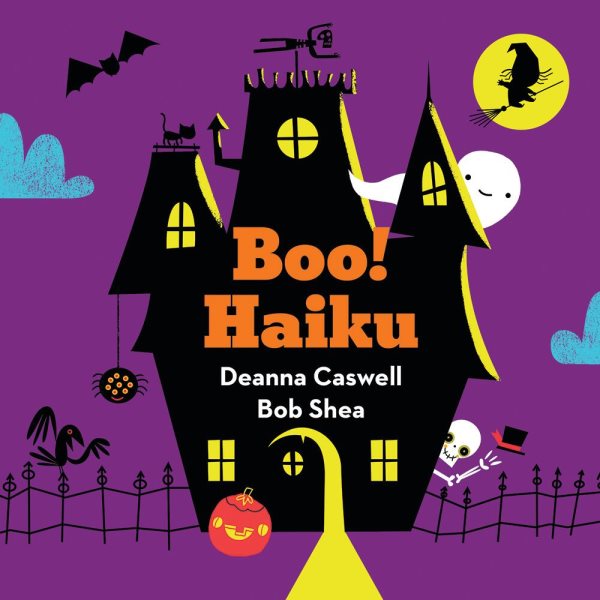 Boo! Haiku by Deanna Caswell; illustrated by Bob Shea
ebook available from Hoopla
A witch, a bat, a skeleton, a jack-o'-lantern, a ghost, a black cat, a spider, an owl, and a scarecrow are all hiding in the pages of this clever Halloween-themed book, as spooky poems hint at the critter hiding on the next page.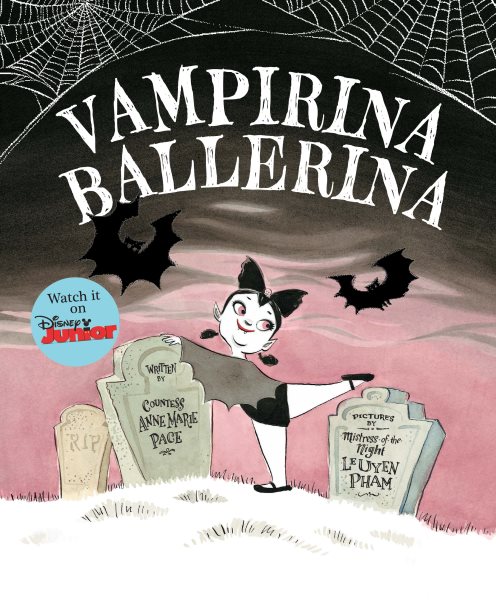 Vampirina Ballerina by Anne Marie Pace; illustrated by Leuyen Pham
ebook available from Hoopla
Oh, to be a ballerina! It's a challenge for any little girl, but even more so if you happen to be a vampire like Vampirina. First of all, you have to find a class that meets at night. Then you have to figure out how to perfect your form when you can't see yourself in the mirror? And then there's wearing pink (not the most flattering of colors if you happen to be undead) and that nagging urge to take a little nip out of the other dancers. And worse of all—STAGE FRIGHT!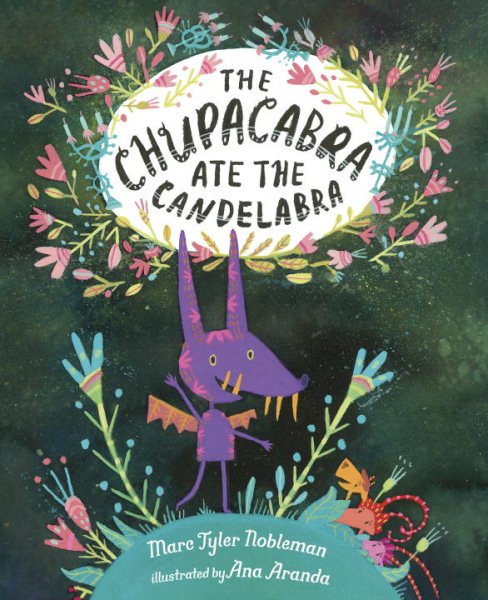 The Chupacabra Ate the Candelabra by Marc Tyler Nobleman; illustrated by Ana Aranda
ebook available from Overdrive
Three anxious goats scramble to avoid being eaten by the legendary chupacabra, whose favorite food is not what they expect.
Do you have a favorite Halloween book? Let us know in the comments!
Be sure to check our catalog and Overdrive Kids eReading Room, for these titles and many more being added!
---
"Popcorn" by Frank Asch is a Halloween favorite from my childhood :) :) :)
Saturday, October 23, 2021
---