Picture Book Highlights | World Kindness Day
By
Monica C.
Fri, November 13, 2020
Kindness is a gentle, hopeful act. Being kind is one of the easiest ways to have an impact on the world. A simple act of kindness can grow exponentially, from one person to many, many more, spreading all over the world.
Being kind is also a choice. We need to work at it, practice it, and do it with intention.
November 13 is World Kindness Day. I say we all could use a little kindness today (and every day)!
Check out these books about kindness from our catalog and make your own mark in the world.
When We Are Kind by Monique Gray Smith; illustrated by Nicole Neidhardt
ebook available from Overdrive.
This beautiful book celebrates simple acts of everyday kindness and encourages children to explore how they feel when they initiate and receive acts of kindness in their lives.
Share Some Kindness, Bring Some Light by Apryl Stott
ebook available from Overdrive.
Bear is sad. All the other animals think he's mean because he's so big. But his human friend, Coco, offers to help him. Coco shares her grandmother's advice: "When life gets dark as winter's night, share some kindness, bring some light."
Kindness Makes Us Strong by Sophie Beer
ebook available from Overdrive
Whether we share a toy or include someone in a game, all acts of kindness—no matter how big or small—make the world a better place. Kindness is doing what you can, where you are, with what you have.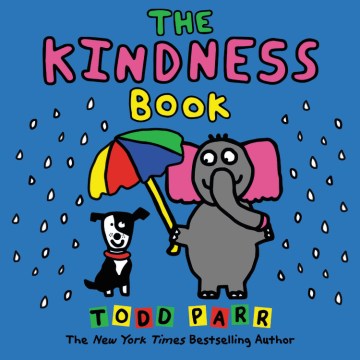 The Kindness Book by Todd Parr
ebook available from Overdrive
No matter what other people choose to do, you can always choose to be kind—and what a wonderful thing to be!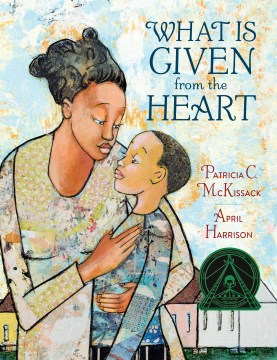 What is Given from the Heart by Pat McKissack; illustrated by April Harrison
ebook available from Overdrive
Despite their own poverty since Daddy died, Mama tells nine-year-old James Otis they need to help Sarah, seven, whose family lost everything in a fire.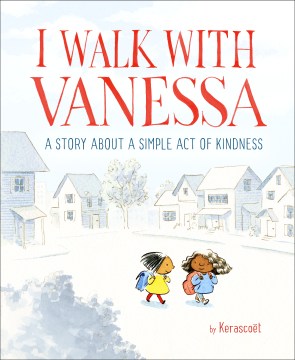 I Walk with Vanessa: A Story About a Simple Act of Kindness by Kerascoët
ebook available from Overdrive
This simple yet powerful picture book tells the story of one girl who inspires a community to stand up to bullying. Inspired by real events, this title explores the feelings of helplessness and anger that arise in the wake of seeing a classmate treated badly, and shows how a single act of kindness can lead to an entire community joining in to help. By choosing only pictures to tell their story, the creators underscore the idea that someone can be an ally without having to say a word. With themes of acceptance, kindness, and strength in numbers, this timeless and profound feel-good story will resonate with readers young and old.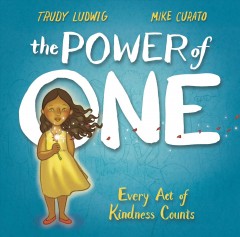 The Power of One by Trudy Ludwig; illustrated by Mike Curato
ebook available in Overdrive
When one child reaches out in friendship to a classmate who seems lonely, she begins a chain reaction of kindness that ripples throughout her school and her community. One kind act begets another, small good deeds make way for bigger ones, and eventually, the whole neighborhood comes together to build something much greater than the sum of its parts.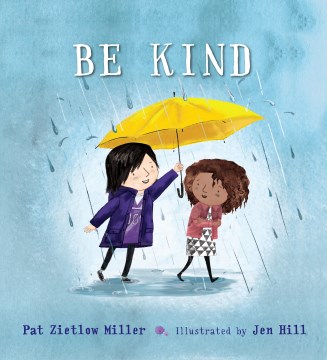 Be Kind by Pat Zietlow Millner; illustrated by Jen Hill
ebook available from Overdrive
When Tanisha spills grape juice all over her new dress, her classmate contemplates how to make her feel better and what it means to be kind. From asking the new girl to play to standing up for someone being bullied, this moving and thoughtful story explores what a child can do to be kind, and how each act, big or small, can make a difference—or at least help a friend.
And there's much more! Find additional titles on our Kindness Booklist.
Be sure to check our catalog and Overdrive Kids eReading Room for these titles and many more being added!