Emory C. Malick: Trailblazing African American Pilot
By
Sandy M.
Tue, February 23, 2021
Bessie Coleman is known for being the first black women to get a pilot's license. But have you ever wondered who the first Black man was to get his pilot's license?
Meet Emory Conrad Malick, a biracial man, born on December 29, 1881, in Seven Points, Pennsylvania. Emory worked as a skilled carpenter and master tile layer in the Lancaster, PA area, where he assisted in building the Capitol building in Harrisburg, PA.
In his spare time, Emory often dreamed of flying. Putting his carpentry skills to use for himself, Emory built an engine-powered plane. Once completed, Emory used the plane for his first flight over Shamokin, Pennsylvania on July 22, 1911.
With a successful flight behind him, Emory decided to get a professional pilot's license. Moving to San Diego, California, Emory enrolled himself in the Curtiss Aviation School in January 1912. Three months later he completed his aviation coursework, and received his international FAI (Federation Aeronautique Internationale) pilot license #105 on March 20, 1912.
With his pilot license in hand, Emory moved back to the East Coast, where he continued to fly planes and make gliders. In his later years, Emory moved to the Philadelphia area, to work on his co-owned passenger transport business called the Flying Dutchman Air Service. When not transporting passengers, Emory worked as a licensed airplane mechanic (license #924), and an aerial photographer for the Aero Service Corporation and Dallin Aerial Surveys.
To learn more about Aviator Emory Conrad Malik's life, and other African Americans in Aviation, please check out these recommendations from our catalog.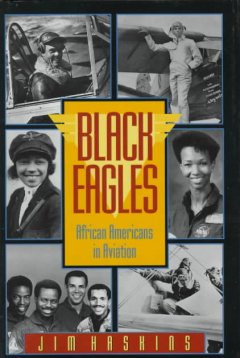 Black Eagles: African Americans in Aviation by Jim Haskins
Documenting the neglected history of black pioneers in American aviation, a Coretta Scott King Award winner looks at African Americans in aviation, from early aces forced to earn their wings in Europe to the first female African-American astronaut.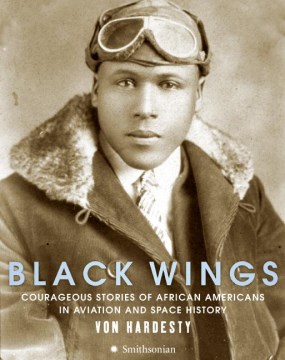 Black Wings: Courageous Stories of African Americans in Aviation and Space History by Von Hardesty
Over the course of the twentieth century and into the twenty-first, African Americans have expanded their participation in both military and civilian aviation and space flight, from the early pioneers and barnstormers through the Tuskegee airmen to Shuttle astronauts. Featuring approximately two hundred historic and contemporary photographs and a lively narrative that spans eight decades of U.S. history, this book offers a compelling overview of this extraordinary and inspiring saga.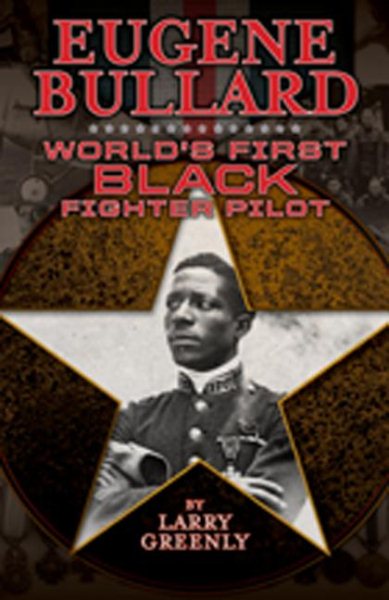 Eugene Bullard: World's First Black Fighter Pilot by Larry Greenly
Presents the life of the African American pilot who flew missions for France during World War I, experienced racial discrimination in the United States, was beaten in the Peekskill Riots of 1949, and became a member of the French Legion of Honor.
Up High in the Sky with Lila and Her Great-Great-Great Uncle Emory! by Mary Groce
The story of Emory Conrad Malick, told by his great-great-great niece, who was the very first licensed black pilot, the first aviator to fly over central Pennsylvania, the first African American pilot to earn a federal transport license, a pioneer in aerial photography, and Lila's hero!
---
Have a question for Free Library staff? Please submit it to our Ask a Librarian page and receive a response within 72 hours.