New Titles Coming to the Free Library in March!
By
Rachel F.
Tue, March 2, 2021
This March we are exploring titles featuring women during Women's History Month—our children and teen titles feature adventure and inspiration while our adult selections focus on complicated choices and bravery. There's something for everyone!

Young Children (up to 2nd Grade)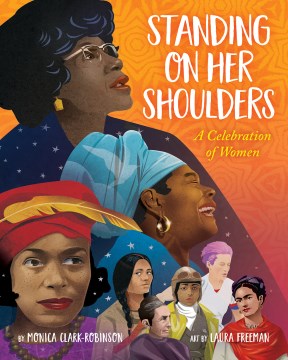 Standing On Her Shoulders: A Celebration of Women written by Monica Clark-Robinson; illustrated by Laura Freeman
This book is a celebration of the strong women who influence us—from our mothers, sisters, aunts, and grandmothers to the women who fought for equality and acceptance in the United States. Monica Clark-Robinson's lyrical text encourages young girls to learn about the powerful and trailblazing women who laid the path for their own lives and empowers them to become role models themselves. Acclaimed illustrator Laura Freeman's remarkable art showcases a loving intergenerational family and encourages girls to find female heroes in their own lives.
Older Children (3rd Grade to 6th Grade)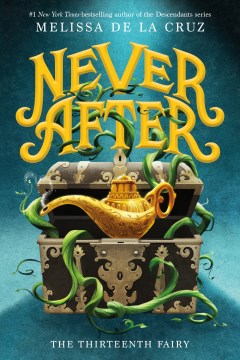 Never After: The Thirteenth Fairy by Melissa de la Cruz
Filomena Jefferson-Cho, 12, the adopted daughter of interracial parents who has "curly dark hair, dark almond-shaped eyes, and skin the color of maple syrup," is a huge fan of the epic fairy tale mash-up series Never After. She's anticipating the release of the 13th and final volume—until she learns that the long-deceased author apparently never wrote it. When the saga's hero, Jack the Giant Stalker, appears in her quiet hometown of North Pasadena, pursued by an ogre, she discovers that everything described in the books is true. Filomena is swept up in a struggle between good and evil occurring in both worlds. Equal parts whimsical and adventure-packed, Filomena's journey will entrance readers and have them rooting for the young, witty heroine. Filomena forges new friendships, confronts her bullies, and learns the truth about where she came from and who she really is. In this fantasy series opener, de la Cruz plays with familiar fairy tale elements—riddles, quests, and fantastical characters—while throwing in a heavy dose of wish fulfillment. Fast-paced that fans of fantasy and fairy tales of all kinds will delight in catching all the references to classics from "Little Miss Muffet" to Lord of the Rings, and the twist-filled plot moves along quickly with plenty of action and snappy banter.
Also available as in ebook and audiobook formats through Overdrive.
Teen Fiction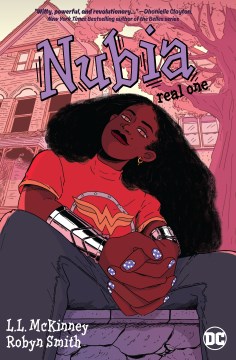 Nubia: Real One by L.L. McKinney
Nubia has always stood out because of her Amazonian strength, but even though she uses her ability for good, she is seen as a threat. When her best friend Quisha is threatened by a boy who thinks he owns the town, Nubia risks everything to become the hero society tells her she is not.
Also available as an ebook through Hoopla.
Adult Fiction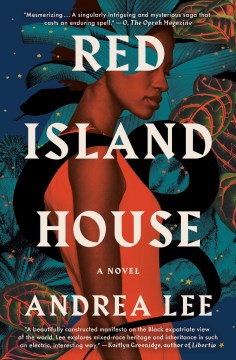 Red Island House by Andrea Lee
When Shay, a Black American professor who's always had an adventurous streak, marries Senna, an Italian businessman, she doesn't imagine that her life's greatest adventure will carry her far beyond their home in Milan to an idyllic stretch of beach in Madagascar, where Senna builds a flamboyant vacation villa. Before she knows it, Shay has become the somewhat reluctant mistress of a sprawling household, caught between her privileged American upbringing and her connection to the continent of her ancestors. At first, she's content to be an observer of the passionate affairs and fierce rivalries around her, but over twenty tumultuous years of marriage, as she and Senna raise children and establish their own rituals at the house, Shay finds herself drawn ever deeper into a place where a blend of magic, sexual intrigue, and transgression forms a modern-day parable of colonial conquest. Soon the collision of cultures comes right to Shay's door, forcing her to make a life-altering decision that will change her and Senna's lives forever. A captivating, powerful, and profoundly moving novel about marriage and loyalty, identity and freedom, this book showcases an extraordinary literary voice and an extravagantly lush, enchanted world.
Adult Nonfiction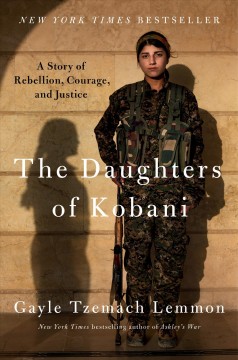 The Daughters of Kobani: A Story of Rebellion, Courage, and Justice by Gayle Tzemach Lemmon
In her new book, journalist Lemmon (Ashley's War) again focuses on the contributions of women in wartime, highlighting the all-female Kurdish militia units who partnered with U.S. armed forces against ISIS in Syria. Drawing from hundreds of hours of interviews, Lemmon introduces us to the women fighting on the front lines, determined to not only extinguish the terror of ISIS but also prove that women could lead in war and must enjoy equal rights come the peace.
Also available as an ebook through Overdrive.
DVDs and Blu-rays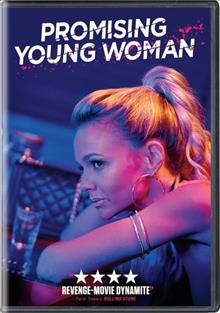 Promising Young Woman | Starring: Carey Mulligan, Bo Burnham, Laverne Cox, Clancy Brown, Jennifer Coolidge, Alison Brie, Christopher Mintz-Plasse, Molly Shannon, Connie Britton | Director by Emerald Fennell (Release Date: March 16, 2021)
Everyone said Cassandra Thomas was a promising young woman, until a mysterious event causes her to drop out of med school, derailing her future. But nothing in Cassie's life is what it appears to be. She's wickedly smart, tantalizingly cunning, and she's living a secret double life by night. Now, an unexpected encounter is about to give Cassie a chance to right the wrongs of the past in this thrilling and wildly entertaining story.
You can find these new titles and many more great books, ebooks, audiobooks, movies, and music in our catalog and at a neighborhood library near you!