Book Recommendations for Social and Emotional Learning
By
Jeff B.
Fri, March 4, 2022
The bitter cold, short days, and gloomy forecasts of wintertime have got me thinking... how does a person take heart, find courage, and call up the energy to keep going forward?
Here are three titles that may provide some answers featuring characters dealing with serious situations and learning how to cope in positive, constructive ways.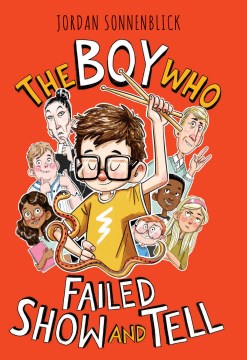 The Boy Who Failed Show and Tell by Jordan Sonnenblick
Jordan promises himself that fourth grade will be different… and, boy, is it! He transfers to another school, one that is bigger and more diverse. He's not the only Jewish kid in his class. His new teacher, Miss Tuff, also helps to unlock Jordan's creative potential. A strong reader with a love of comics and music, Jordan aspires to be a writer one day. That day comes when Miss Tuff invites him to write and perform skits for the class, and his comedic talent shines bright. The author's blend of wit and sensitivity mines even the darker elements for humor and fills this memoir with a sense of hope and optimism.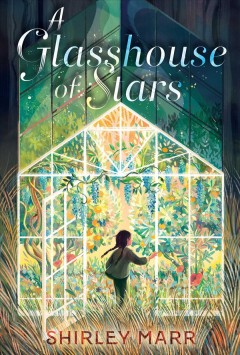 A Glasshouse of Stars by Shirley Marr
An ordinary greenhouse provides a gateway to hope and resilience in this moving tale. Meixing and her family, who are Chinese, have immigrated to a strange place she calls the New Land. Worlds of possibility and hope open up for her and Kevin and Josh, two friends who are also outsiders at school with their respective Vietnamese and Middle Eastern backgrounds. Together they discover their inner strength and the power of friendship.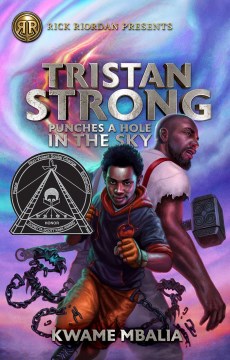 Tristan Strong Punches A Hole In The Sky by Kwame Mbalia
Tristan is reluctantly sent to his grandparents' family farm for the summer after losing his first boxing match, a serious issue coming from a family of boxers. In his pocket, he carries the journal of his best friend Eddie, who was killed in a bus accident. Tristan's survivor's guilt means he hasn't read the journal. When Gum Baby, a figure from West African legend, tries to steal the journal, Tristan races to retrieve it and falls into a parallel world. Here, the stories Tristan's grandmother tells are solidly real: he meets John Henry, Brer Fox, High John the Conqueror, and other figures from African and African American folklore. His destiny as an Anansesem, a storyteller of power, is then revealed. This story is rooted in Tristan's emotional journey—between making friends and losing them—and how he rebuilds his self-confidence and emotional resilience.

A special place, a trusted friend to talk to, and inner strength—there are so many ways to cope with the issues we all face. Perseverance, resilience, friendship, and self-confidence are some of the supports that help us carry on.
If you liked these three books, your neighborhood library is happy to suggest many more—all you need is a library card and your own curiosity.
---
Thanks so much for including my book THE BOY WHO FAILED SHOW AND TELL! I am a former classroom teacher, and my wife is a school counselor, so SEL is quite important to me, and I am honored that you saw SEL elements in my work.
Tuesday, March 8, 2022
---