Mapping Adventure - Three Thrilling Titles for Middle Grades
By
Jeff B.
Tue, May 31, 2022
Do the longer days, warmer weather, end of the school year stir your sense of adventure?
I know I'm thinking more about trying new activities, visiting places in Philadelphia and beyond that I've never visited or haven't been to in a long time, discovering new places and people.
Of course, the Free Library of Philadelphia is the best place to turn for exploration, discovery, and learning. There are shelves and shelves of books in the library and databases by the dozen on the library's website that can assist you in accessing all your adventurous undertakings. Why, if you browse the non-fiction collection in the j900s section, you'll find the whole world at your fingertips! And if you prefer more imaginative items, looking under adventure, fantasy, or science fiction among the fiction shelves would be an excellent start. Out of the numerous options available, here are three middle grades titles that caught my eye and stirred my spirit recently: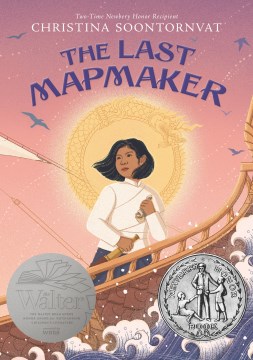 The Last Mapmaker by Christina Soontornvat
In the Kingdom of Mangkon, golden chain bracelets called lineals show how far back a person can trace their lineage, and the longer the lineal, the more opportunities and privilege go to the wearer. Sai's father is a small-time criminal, her background not prestigious enough to earn her a lineal. When her apprenticeship boss, Paiyoon, receives a commission to serve as mapmaker on a royal expedition, Sai leaps at the chance to join him. On the high seas, daring deeds and the shadow of destiny loom large in this rich, thoughtfully-built, Thai-inspired world and, beware, there may be dragons!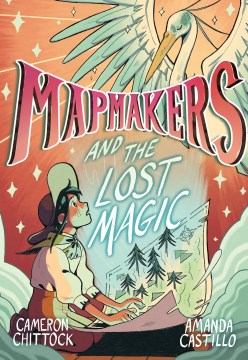 Mapmakers and the Lost Magic by Cameron Chittock and Amanda Castillo
Alidade Rose lives in tiny Alden, whose close-knit population toils under the militaristic ruling Night Coats. Tired of endless drudgery, Alidade dreams of running away to explore the world. Along with her loyal friend, Lewis, they discover a secret lodge in the woods leading to a mysterious map; a magical talking bird, Blue, who rises from it; and the lost history of the mapmakers, who once "sought to better understand the world and share that knowledge with others." With Blue's help, Alidade has the potential to become a mapmaker--and to set the town and herself free. This graphic novel adventure about "embracing the challenge" offers a fresh perspective. Back matter builds out the world with scrapbook pages and activities.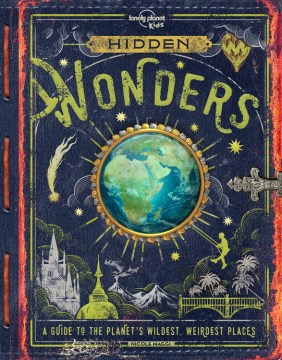 Hidden Wonders by Nicole Maggi
Take a journey into the unknown and discover Earth's wildest and most wonderful sights. Paddle through the eerie glowworm caves of New Zealand, ride with the wild horses of the Namib desert, swing off the end of the world in Ecuador, and be amazed at hundreds more wonders you never knew existed!
If these three titles have piqued your curiosity, ask your Librarian for more opportunities to "set sail," embrace the challenge, and broaden your horizons. Happy Trails!
---