Literacy in Early Learning Spaces | How does reading out loud help young children learn to talk?
By
Emily S.
Wed, August 10, 2022
Literacy in Early Learning Spaces is a Free Library project focused on literacy and language development in children from birth through 5 years old. We partner with childcare programs across Philadelphia and are funded through a generous investment from the Vanguard Strong Start for Kids Program™. This post was written by Bilingual Early Childhood Literacy Specialist Alicia Outing Guerrero.
Young children are learning how to make sounds with their mouths, how to make those sounds into words, and how to put words together into phrases and sentences.They learn by listening to grownups talk and by participating in conversations themselves. This is true for children learning more than one language, too.
Did you know that reading with young children can also help them to learn to talk? Books with simple words, repeating words, rhyming sounds, and questions for the child to respond to are especially helpful. Check out some books that teachers, family members, and caregivers can use to encourage conversation for each age group below.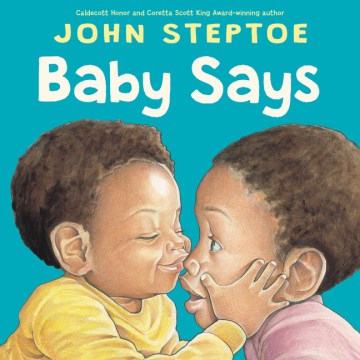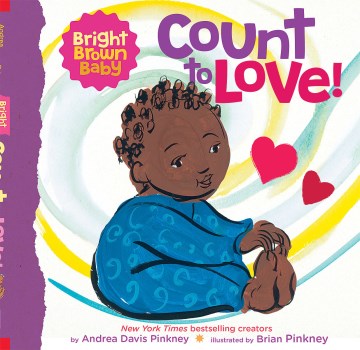 Infants - Name it
Say: "Look at the ball!"
They may: coo, babble, look where you are pointing, or say, "Ba"
Long before they can speak, infants respond by looking, reaching, making facial expressions, and playing with sounds that may or may not be words. Talk to them and tell them all about what you are doing and seeing throughout the day. Repeat the names of everyday items that they will become familiar with.
As you choose books, include those that reinforce familiar ideas like family members, animals and body parts. Check out Baby Says by John Steptoe and Count to Love by Andrea Davis Pinkney from the library!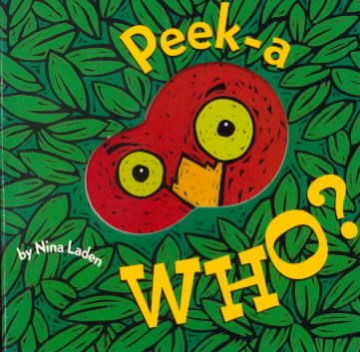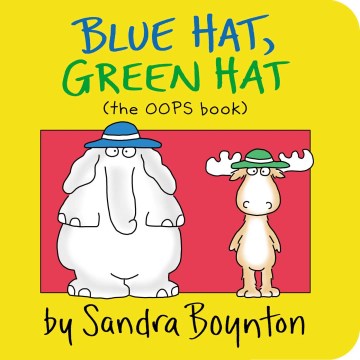 Young Toddlers - Stretch It
They may say: "Ball!"
Say: "Yes, you have a bouncy ball!" "Thank you! You gave me the ball." "Do you see the baby rolling a ball?"
Young toddlers are using gestures and words to identify familiar objects and will start to say phrases with two words together. They are learning many new words. You can help them when you "stretch out" the conversation by responding to their one-word statements with a longer sentence.
As you choose books, include those with familiar objects in the illustrations. If the book has questions, let your toddler point or talk to answer. You will also notice they start to join in saying the words in books with repeated phrases! Check out Baby Happy, Baby Sad by Leslie Patricelli, Peek-a-Who? by Nina Laden, and Blue Hat, Green Hat by Sandra Boynton.
¡Leelo en español! Bebé feliz, bebé triste y Azul el sombrero, verde el sombrero.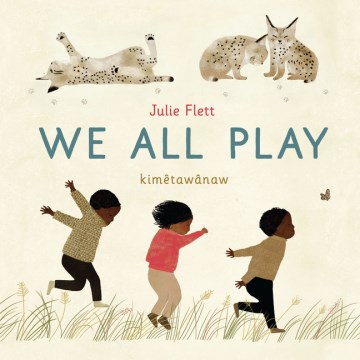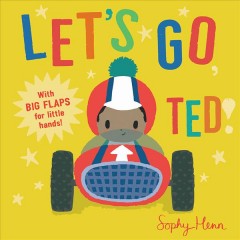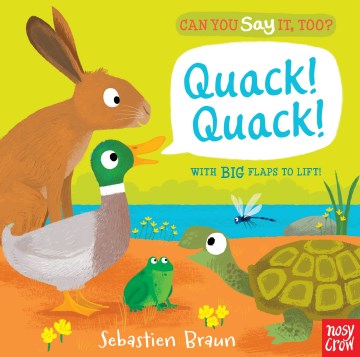 Older Toddlers - Ask About It
Say: "What color ball do you want?" "I like to bounce the red ball. What are you going to do with your ball?"
They may say: "Blue ball!" "I throw ball!"
Older toddlers can say short sentences and answer simple questions. Give them the chance to reach for new ways of expressing themself by asking questions that require more than yes or no for the answer. Continue to offer them examples of how to respond.
As you choose books, include ones that introduce new words, teach about patterns, and have pictures with fun details to point out. Use movements to show what is happening in the book. Check out We All Play by Julie Flett, Let's Go, Ted! by Sophy Henn and the Can you say it too? series by Sebastien Braun.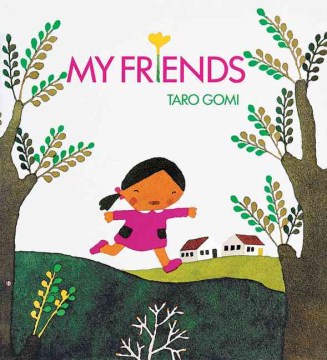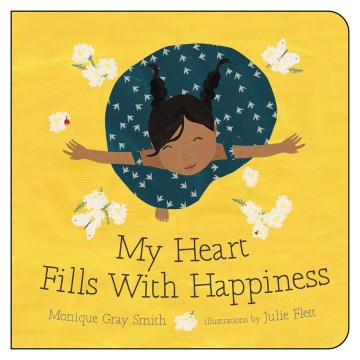 PreKindergarteners - Tell all about it
Say: "What does your ball look like?" "What kind of ball do you like best? Why?"
They may say: "It's yellow with dots." "I like the soccer ball because I can kick it."
At this age children are beginning to express themselves with even more words! They are using details like colors, sizes, quantities, and feelings to describe a topic. You can encourage them to share about their experiences, feelings, and favorite things. They can also tell you what is happening on each page of a familiar story.
As you choose books, include those that children can relate to their own lives or interests. Check out My Friends by Taro Gomi from the library, and ask what kind of animal your child would like to play with. Then read My Heart Fills with Happiness by Monique Gray Smith, and ask what makes your pre-kindergartener happy, too!
¡Leelo en español! Mi corazón se llena de alegría
Before long, your little ones will be talking more and more!
Find videos with literacy tips and activities to engage your little ones on the Free Library Early Learning Youtube channel, and read about even more early literacy ideas for infants and young toddlers under two years old from Read, Baby, Read.
---
Have a question for Free Library staff? Please submit it to our Ask a Librarian page and receive a response within 72 hours.