Literacy in Early Learning Spaces | Write from the Start
By
Alicia G.
Wed, November 2, 2022
Literacy in Early Learning Spaces is a Free Library project focused on literacy and language development in children from birth through 5 years old. We partner with childcare programs across Philadelphia and are funded through a generous investment from the Vanguard Strong Start for Kids Program™ and the William Penn Foundation.
Writing doesn't start in elementary school! Did you know that children are building the skills for writing long before they are able to hold a pencil?
In order to write, children need to develop their fine motor skills. This is the ability to grasp and control a writing utensil with the small muscles in their fingers, hands, and wrists. They also need to learn about lines and shapes to be able to form letters and words.
This post offers activities that support your young child's development in the areas that will help them with future writing. Give them a try, and also pick up the suggested books from the library for even more writing inspiration!
Infants: Make a Mess!
Infants will learn to reach for things, grasp, and crumple. Try letting them explore the feels and sounds of different types of paper and fabric. Finger painting is another great activity for these littlest ones. They are starting to notice how they can change the way the paint looks when they move their hands across it.
We know how much infants like putting things into their mouths, so try materials that are safe to taste! Whipped cream, edible play dough (made with flour, salt and water), or pudding are fun to use instead of paint. For a no-mess option, put the paint, cream, or pudding into a plastic bag and tape it closed for an extra-strong seal.
Check out Hands Can by Cheryl Willis Hudson and the Read, Baby, Read Sensory Kit, which includes textured books for babies to touch.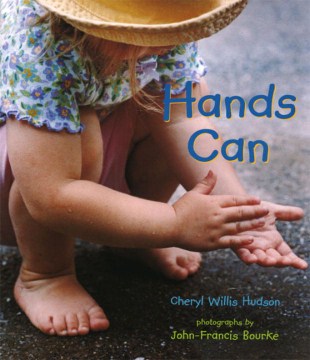 Young Toddlers: Make Your Mark!
At this age children will delight in their ability to make dots and lines on their own. Celebrate their scribbles and marks as they start to gain control over the muscles in their hands! Talk to your child as they draw, using color and size words to talk about what you see.
Help your child glue torn pieces of paper to make collages, paint with brushes, and use their fingers or tools to make patterns in a tray of sand or flour. For even faster clean-up, try dipping cotton balls or paint brushes in water and "painting" with them on construction paper or outside on the sidewalk!
Check out I Ain't Gonna Paint No More by Karen Beaumont and Itsy Bitsy Spider: Touch and Trace Nursery Rhymes by Emily Bannister.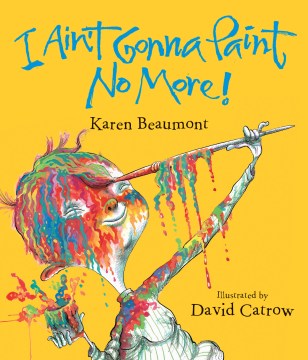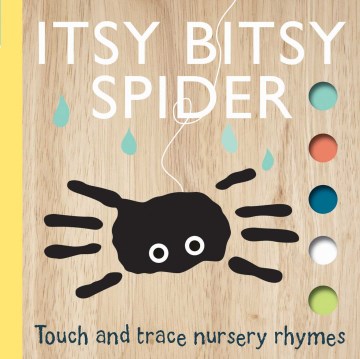 Older Toddlers: Make a LOT!
This is a great time to introduce many types of tools and materials to your little one. Make marks by dipping Q-tips in paint, stamping with leaves or bottle caps, and using dot markers and stickers to make patterns. Look for jumbo or thick crayons, pencils, markers, and sidewalk chalk that are easier for little hands to grip and control. The goal is to explore, enjoy, and create!
Ask your older toddler questions about their drawings. Have them dictate a few words or a short sentence for you to write at the bottom of their artwork. You might notice them making some letter-like shapes with a mix of straight lines and curves. They may even organize their letter shapes in rows across the page, just like they've seen in the books that you read together. This shows that they are beginning to learn how writing works!
Focus on shapes when you check out Circle Dogs by Kevin Henkes and Circle, Triangle, Elephant by Kenji Oikawa.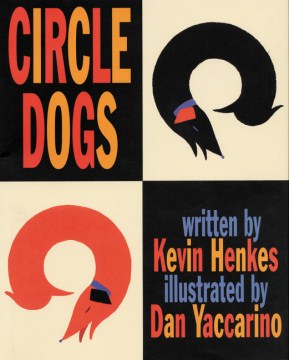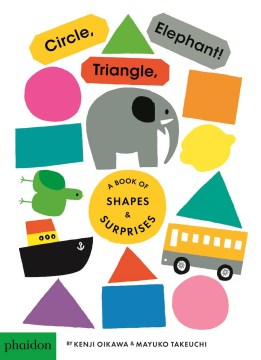 PreK: Make Lines, Shapes, and Letters!
You will see how drawings evolve as children develop more control in their fine motor skills! PreK children will be more intentional in drawing shapes, adding details like eyes and smiles, and making attempts at writing. Keep having fun with many different types of materials and writing utensils.
They are also working on identifying and writing their letters! There are many fun ideas that can be much more engaging than tracing with a pencil. Try letting them follow the lines of a letter with stickers, dot markers, or by gluing small pieces of paper or cotton balls. Have them create letter shapes by connecting lines and curves. Try forming letters with popsicle sticks, pipe cleaners, play dough, or collected objects like fall leaves or small toys! And, encourage children to write their names - even if that means only a few letter shapes to start.
Get inspired to create when you check out Maybe Something Beautiful by Isabel Compoy, and Andrew Drew and Drew by Barney Saltzberg. Leelo en español: Quizás algo hermoso por Isabel Compoy.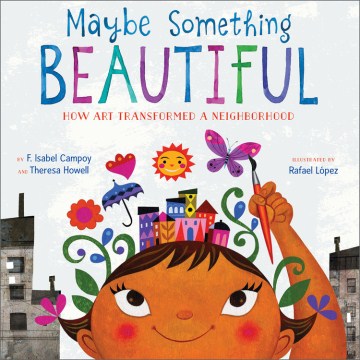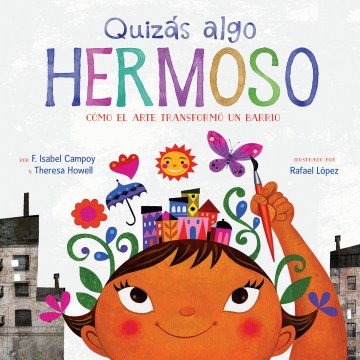 Bonus tip for all ages… Make Meaning!
Show children that we write for a reason by letting them help you make grocery lists, birthday cards, or posters and signs. Talk about the ways that we use these types of writing. Read about writing when you check out Bunny Cakes by Rosemary Wells, Dear Primo by Duncan Tonatiuh and The Thank You Letter by Jane Cabrera.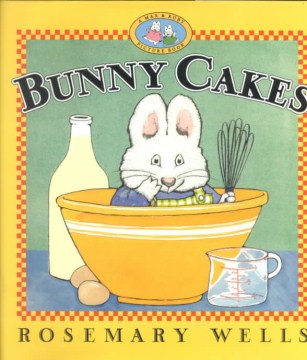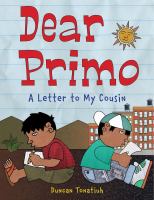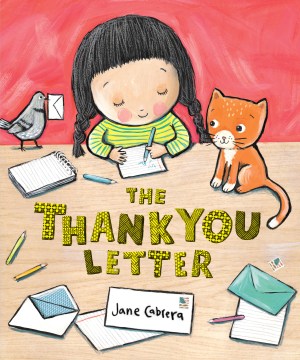 Find videos with literacy tips and activities to engage your little ones on the Free Library Early Learning Youtube channel, and read about even more early literacy ideas for infants and young toddlers under two years old from Read, Baby, Read.
---
Have a question for Free Library staff? Please submit it to our Ask a Librarian page and receive a response within 72 hours.