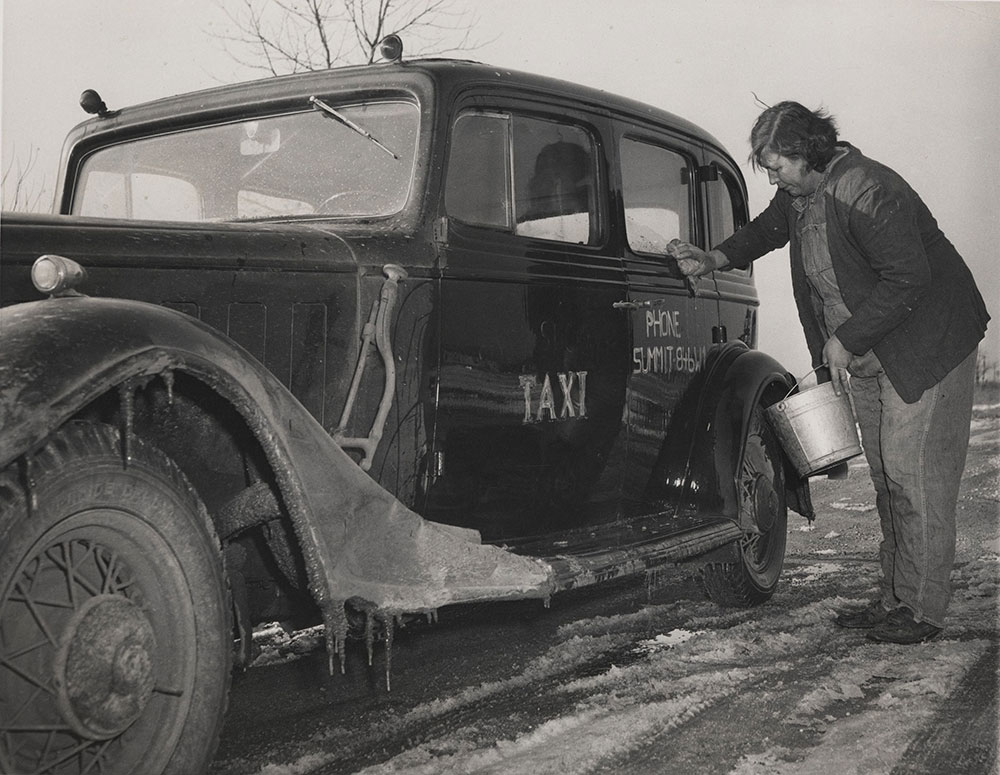 Item Info
Item No: arcc00022
Title: Mrs. Evelyn Rosko 'does a man's work'
Creation Date:
3/13/1948
Media Type:
Photographic Prints
Source:
Automobile Reference Collection
Notes:
Mrs. Evelyn Rosko, 40, who runs her own taxi company, sews her own clothes and is building her own house in suburban South Stickney, Ill., washes the cab which she purchased for $300 when she lost her wartime defense plant job two years ago. Keeping custody of her boys, Martin, 13, and Andrew, 4, Mrs. Rosko was divorced from her husband four years ago. In the property settlement, she received two of four adjoining lots. She set up housekeeping in one of two brooder houses she moved on the lots. Using lumber from the other, she began her house-building project. She said working with a saw and hammer is easier for her because she first tried her hand at construction work when 18 years old. A contractor hired her to help him put up a barn on her parents' farm in Kansas. She learned tool and die making at Lane Technical High School in Chicago for the war plant job she held. Mrs. Rosko operates her cab business from her home. She drives passengers in the 12-square mile area surrounding South Stickney.
Creator Name:
World Wide Photos - Chicago Bureau - Photographer
Tools
For a high-resolution copy of this image contact the AACA Library.