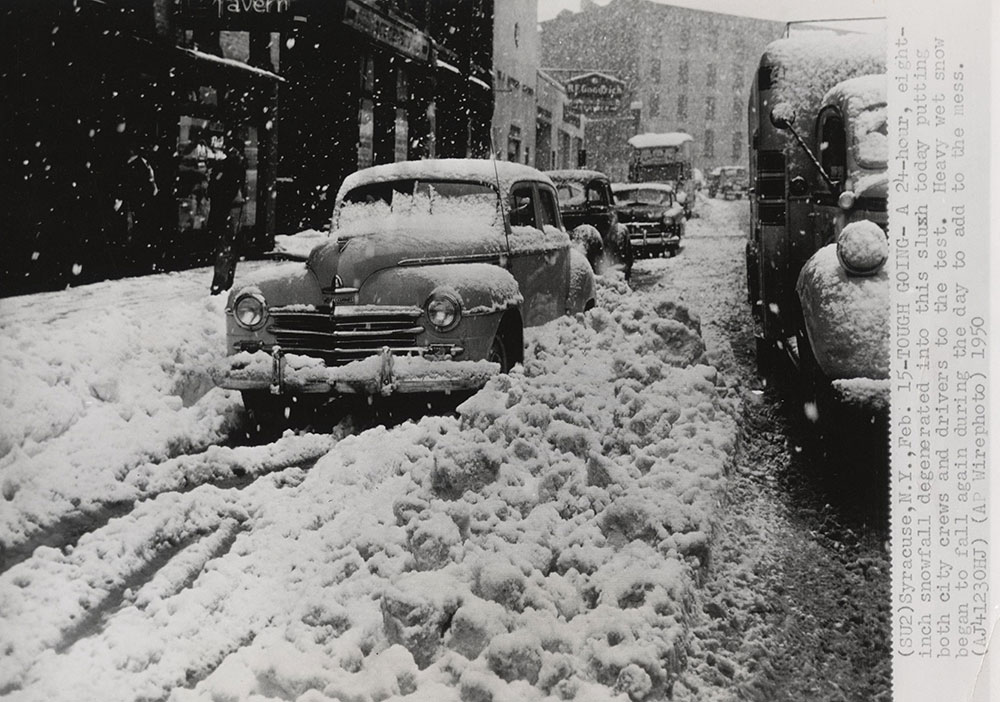 Item Info
Item No: arcd00044
Title: Plymouth
Creation Date:
2/15/1950
Media Type:
Photographic Prints
Source:
Automobile Reference Collection
Notes:
(SU2) Syracuse, N.Y., Feb. 15 - TOUGH GOING - A 24-hour, eight-
inch snowfall degenerated into this slush today putting
both city crews and drivers to the test. Heavy wet snow
began to fall again during the day to add to the mess.
(AJ41230HJ) (AP Wirephoto) 1950
Plymouth
NOTICE
This picture is the property of The Associated
Press and may be used only for the purposes of
reproduction when authorized by the owner. It may
not be syndicated, rented or loaned, or used for
advertising purposes or for the purposes of trade.
The following credit must be printed under
each authorization of this picture:
ASSOCIATED PRESS PHOTO
Creator Name:
Associated Press - Photographer
Subjects
Tools
For a high-resolution copy of this image contact the AACA Library.