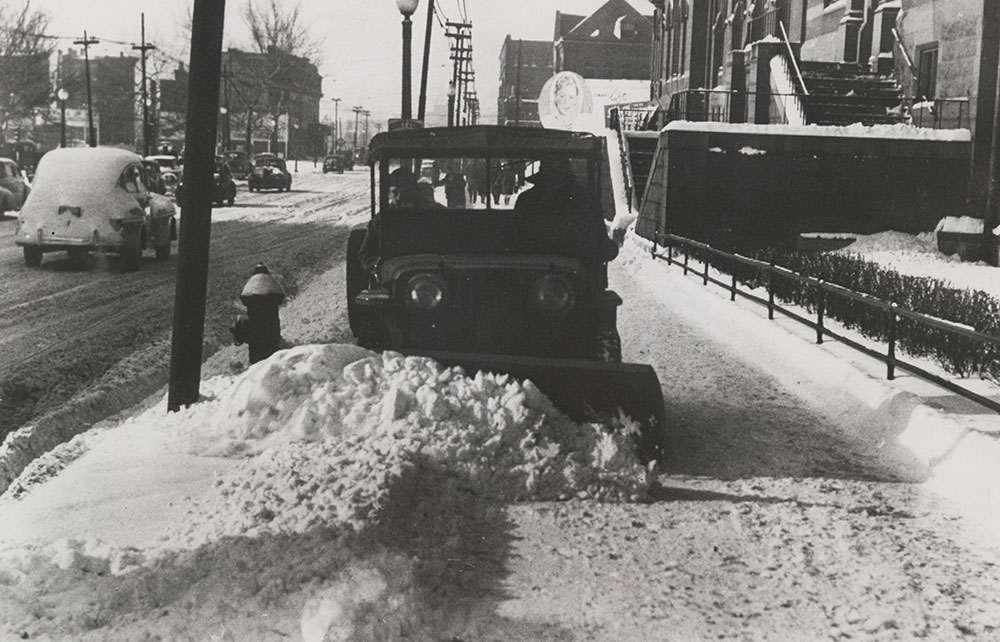 Item Info
Item No: arcd00045
Title: Jeep
Creation Date:
3/11/1948
Media Type:
Photographic Prints
Source:
Automobile Reference Collection
Notes:
STL 46........................................NEW YORK BUREAU
"OPERATION SNOWPLOW"
ST. LOUIS: "SIDEWALK SNOW SCOOTER" IS THE
AFFECTIONATE NAME GIVEN BY THE STUDENTS OF
ST. LOUIS UNIVERSITY TO THEIR SCHOOL-OPERATED
JEEP. THE VERSATILE VEHICLE IS BEING USED
AS A SNOWPLOW TO CLEAR SIDEWALKS AFTER THE
YEAR'S HEAVIEST SNOWFALL, MARCH 11.
NY-A-B
CREDIT (ACME TELEPHOTO) 3/11/48 (MK)
ACME NEWSPICTURES
Division of NEA Service, Inc.
151 8th Avenue, New York City
Please Credit "Acme Photo"
THIS PICTURE IS SOLD TO YOU FOR YOUR
PUBLICATION ONLY AND MUST NOT BE LOANED
SYNDICATED OR USED FOR ADVERTISING PURPOSES
WITHOUT WRITTEN PERMISSION FROM ACME.
BY ACCEPTING THIS PICTURE, YOU AGREE
TO HOLD ACME HARMLESS FROM ANY LOSS OR
DAMAGE ARISING BY REASON OF YOUR USE OR
PUBLICATION OF THIS PICTURE.
Creator Name:
Acme Newspictures (New York, N.Y.) - Photographer
Subjects
Tools
For a high-resolution copy of this image contact the AACA Library.