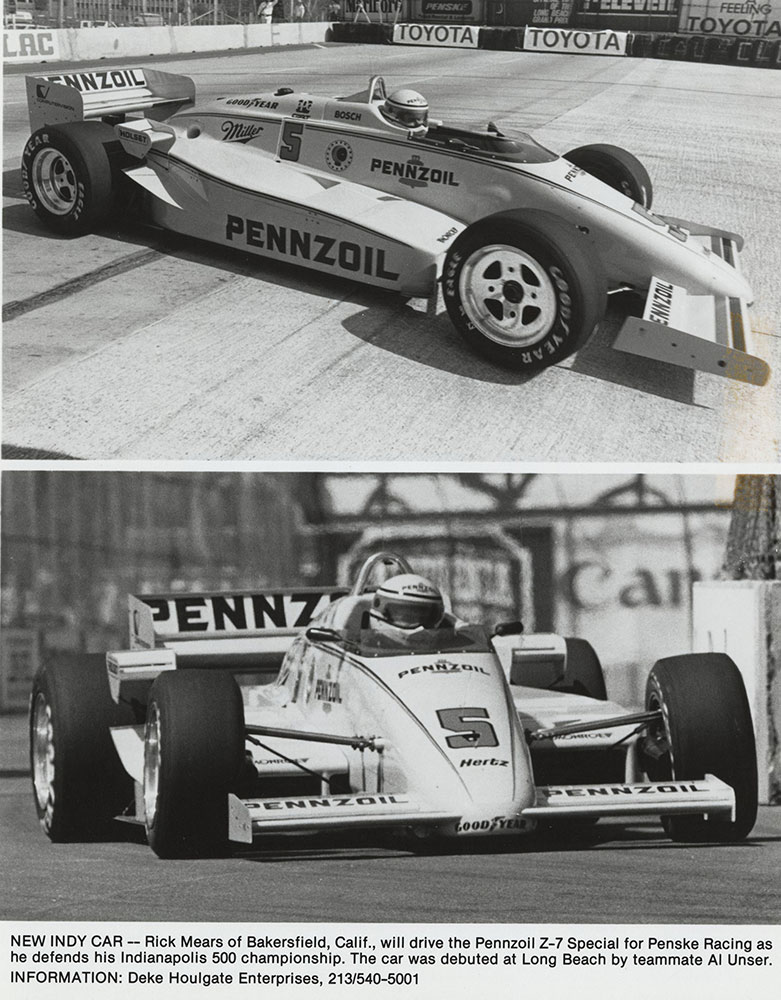 Item Info
Item No: arcc00183
Title: Pennzoil Z-7
Media Type:
Photographic Prints
Source:
Automobile Reference Collection
Notes:
New Indy Car-- Rick Mears of Bakersfield, California, will drive the Pennzoil Z-7 Special for Penske Racing as he defends his Indianapolis 500 championship. The car was debuted at Long Beach by teammate Al Unser. Information: Deke Houlgate Enterprises, 213/540-5001
Tools
For a high-resolution copy of this image contact the AACA Library.