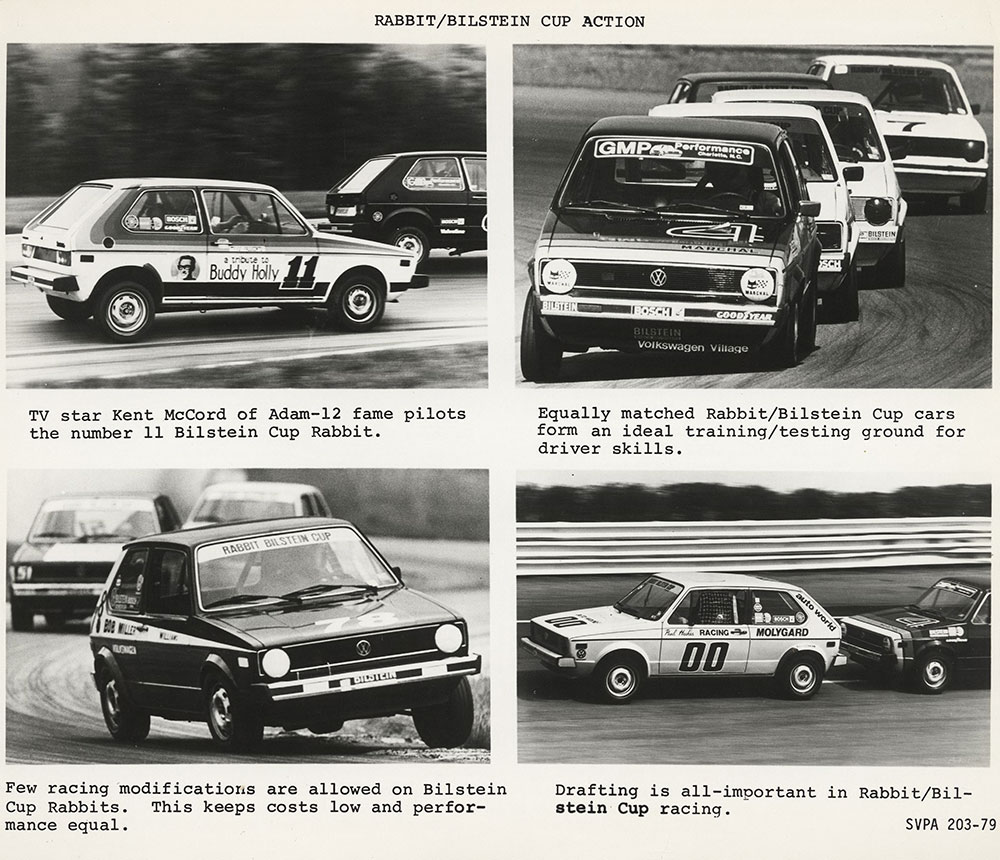 Item Info
Item No: arcc00205
Title: Rabbit/Bilstein Cup Action
Media Type:
Photographic Prints
Source:
Automobile Reference Collection
Notes:
Rabbit/Bilstein Cup aCtion
(top left) TV star Kent McCord of Adam-12 fame pilots the number 11 Bilstein Cup Rabbit.
(top right) Equally matched Rabbit/Bilstein Cup cars form an ideal training/testing ground for driver skills.
(bottom left) Few racing modifications are allowed on Bilstein Cup Rabbits. This keeps costs low and performance equal.
(bottom right) Drafting is all-important in Rabbit/Bilstein Cup racing.
Tools
For a high-resolution copy of this image contact the AACA Library.