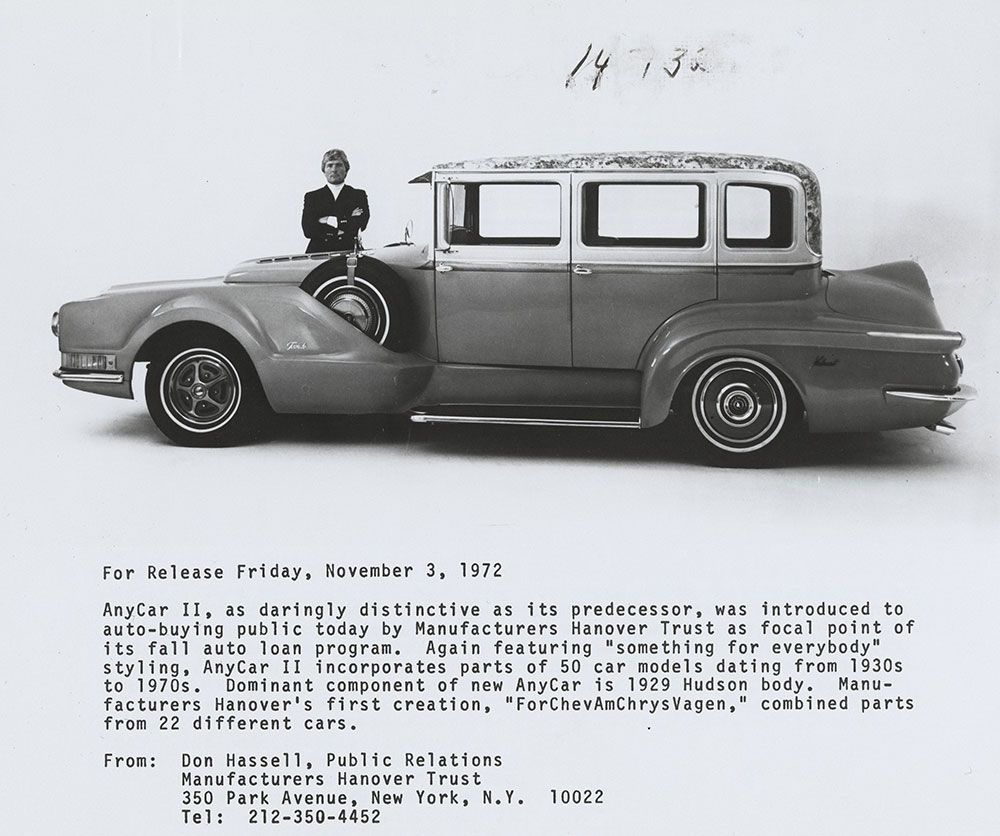 Item Info
Item No: arcm00267
Title: Anycar II 1972 Ad
Creation Date:
11/3/1972
Production Year:
1972
Media Type:
Photographic Prints
Source:
Automobile Reference Collection
Notes:
For Release Friday, November 3, 1972
AnyCar II, as daringly distinctive as its predecessor, was introduced to auto-buying public today by Manufacturers Hanover Trust as focal point of its fall auto loan program. Again featuring "something for everybody" styling, AnyCar II incorporates parts of 50 car models dating from 1930s to 1970s. Dominant component of new AnyCar is 1929 Hudson body. Manufacturers Hanover's first creation, "ForChevAmChrysVagen," combined parts from 22 different cars.
From: Don Hassell, Public Relations
Manufacturers Hanover Trust
350 Park Avenue, New York, N.Y. 10022
Tel: 212-350-4452
Subjects