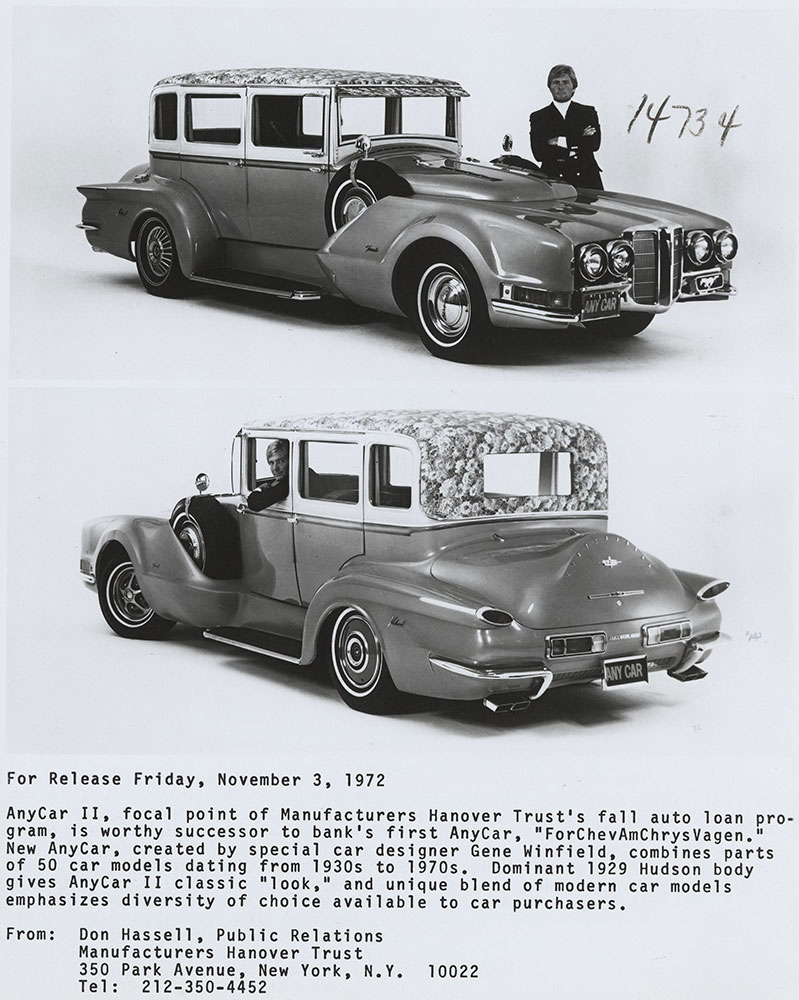 Item Info
Item No: arcm00269
Title: Anycar II Two Photo Ad
Production Year:
1972
Media Type:
Photographic Prints
Source:
Automobile Reference Collection
Notes:
For Release Friday, November 3, 1972
AnyCar II, focal point of Manufacturers Hanvover Trust's fall auto loan program, is worthy successor to bank's first AnyCar, "ForChevAmChrysVagen." New AnyCar, created by special car designer Gene Winfield, combines parts of 50 car models dating from 1930s to 1970s. Dominant 1929 Hudson body gives AnyCar II classic "look," and unique blend of modern car models emphasizes diversity of choice available to car purchasers.
From: Don Hassell, Public Relations
Manufacturers Hanover Trust
350 Park Avenue, New York, N.Y. 10022
Tel: 212-350-4452
Subjects