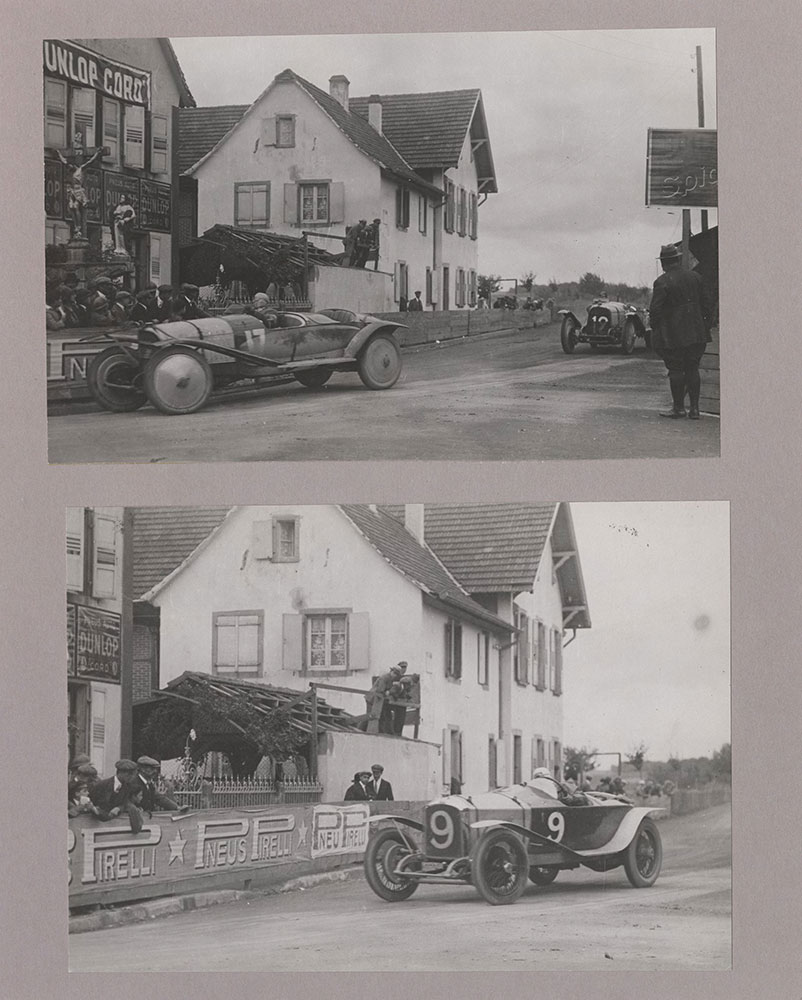 Item Info
Item No: arcr00319
Title: Piccioni Followed by Rougier/Andre Boillot cornering in French Grand Prix. 1922
Media Type:
Photographic Prints
Source:
Automobile Reference Collection
Notes:
Grand Prix de l'A.C.F. 1922 tourisme à Strasbourg, Piccioni devant Henri Rougier (futur vainqueur), tous deux sur Voisin
Piccione (Voisin) followed by Rougier (Voisin) in Fuel Consumption (Touring Car) Grand Prix, Strasbourg. 1922
Andre Boillot conrnering in Fuel Consumption Grand Prix. 1922
Tools
For a high-resolution copy of this image contact the AACA Library.