Learn More About Prime Meridian Day!
By
Linda Y.
Thu, November 5, 2020
November 1, 1884, is an important date to remember, as it was when 25 countries decided to establish what became known as the Prime Meridian, starting at 0 degrees from Greenwich, UK.
An easy observable change happened this past weekend, when everyone in Philadelphia and the east coast had their phones automatically adjusted or manually adjust their clocks an hour later. This is often expressed with phrases like "Daylight is definitely getting shorter" or "Why is it so dark outside at this hour?" Three months from now, Pennsylvanians will wake up to find out whether Punxsutawney Phil saw his shadow and how many more weeks of winter we may in for.
The importance of the Prime Meridian can also be seen in various subjects like the time zones, Daylight Savings Time, and GPS, otherwise known as the Global Positioning System. The Free Library has a number of nonfiction resources, print and electronic, that explains in-depth the scope of the subject of Prime Meridian and related topics.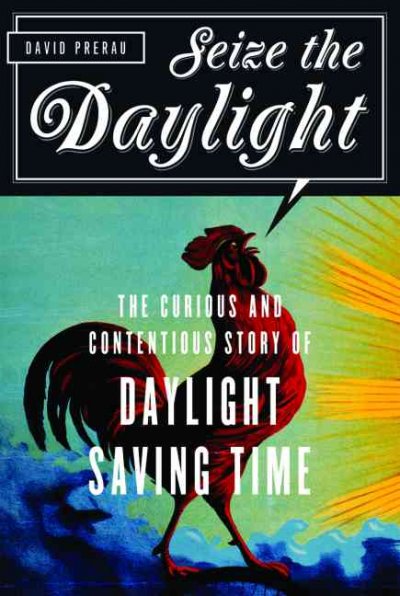 Seize the Daylight: The Curious and Contentious Story of Daylight Saving Time by David Prerau
Includes a number of amusing stories bound to entertain and educate readers about Daylight Savings Time, which is related to the Prime Meridian. The author David Prerau has a PhD from MIT and is considered an expert in these subjects. There is one chapter that actually says Daylight Savings Time is a waste of daylight when people can work. This is ignoring's the human body's need for rest. The book also covers time as considered during times of war and peace. There is also a chapter on how American society copes with time and daylight.
Walking Zero: Discovering Cosmic Space and Time Along the Prime Meridian by Chet Raymo
The author of this book, who is a noted science writer, examines the concept of the Prime Meridian related through the subjects of geometry and astronomy, as well as with influential scientists such as Isaac Newton and Charles Darwin. The author also writes about his personal experience of doing a historical walking tour around the location of the Prime Meridian, in England.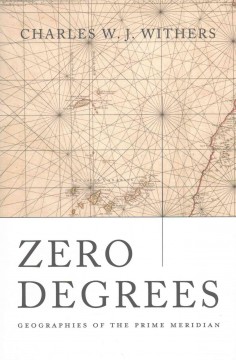 Zero Degrees: Geographies of the Prime Meridian by Charles Withers
This book shares the history of the Prime Meridian and how the location of Greenwich was not the definitive 0 degrees before 1884, with the historical background for how the final decision was made to use Greenwich, Great Britain. Prior to that, every country used 0 degrees within their own countries, and even after the decision of Greenwich was made, countries still used their own borders within their nations as the 0-degree location. These countries include French, China, the United States, and Great Britain. This book is useful to learn about the history of Prime Meridian and may not offer as much technical or scientific information readers of those subjects would find elsewhere.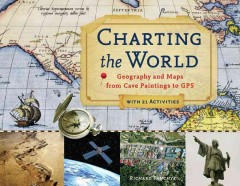 Charting the World: Geography and Maps from Cave Paintings to GPS by Richard Panchyk
This is an activity book for groups, families, and individuals, teaching how the idea of geography shapes the world. Though the concept of the Prime Meridian is only mentioned briefly for its influence on maps, there are additional activities that encourage discovery and learning about the Prime Meridian.
Time: Measure It! by Casey Rand
This is a downloadable book from our Freading Digital Media database and is filled with illustrations and facts about the subject of time. There are also mathematical questions and formulas that are presented throughout. This book also features different ways of how time is presented, considers the age of fossils and dinosaurs. and question if time travel is possible.
Other than the above list of recommendations for print and ebooks about the Prime Meridian, there is also more academic and scholarly content available. With your library card and some basic keyword searching, you can use some of our databases like Gale ebooks, Kanopy, Academic Search, and Hoopla for additional resources that explore the subject of the Prime Meridian.
---