Defying Putin: The Dangers and Opportunities in Opposing Russia's President
By
Richard L.
Wed, September 23, 2020
Bad things happen to people that Russia's President, Vladimir Putin, dislikes.
Currently, Aleksi Navalny, the most important leader of Russia's opposition, lies in a German hospital bed struggling to recover from a cup of poisoned tea.
On February 27, 2015, Boris Nemtsov, a liberal politician who was steadfast in opposing Putin, was assassinated on a bridge near the Kremlin.
When a poisoned beverage failed to dispatch journalist and author Anna Politkovskaya, she was shot to death in an elevator two years later.
Politifact, the respected fact-checking service founded by the Poynter Institute, estimates that 34 Russian journalists have been killed since 2000.
Of all the things that Navalny has done to antagonize President Putin and the tight circle of cronies around him, none have sparked greater outrage than the multiple videos documenting the estates, cars, vacation homes and other items that the Russian elite have collected outside of Russia, in nations like Italy. During an October 14 virtual event, Dr. Benjamin Nathans plans to show portions of the these explosive documents during his talk.
Dr. Benjamin Nathans is a historian and an expert on Russia who is based at the University of Pennsylvania. He is the author of five books and a regular contributor to the New York Review of Books. His current book project is titled, To The Success of Our Hopeless Cause: A History of the Soviet Dissident Movement.
Here are some suggested titles to read before our event: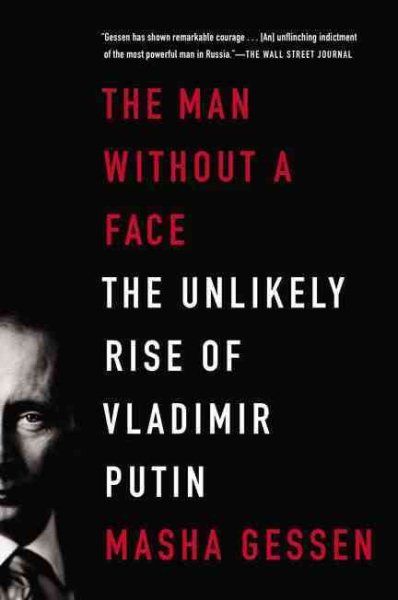 The Man Without A Face: The Unlikely Rise of Vladimir Putin by Masha Gessen
In 1999, the "Family" surrounding Boris Yeltsin went looking for a successor to the ailing and increasingly unpopular president. Vladimir Putin, with very little governmental or administrative experience—he'd been deputy mayor of St. Petersburg, and briefly, director of the secret police—nevertheless seemed the perfect choice: a "faceless" creature whom Yeltsin and his cronies could mold in their own image. Russia and an infatuated West were determined to see in him the progressive leader of their dreams—even as Putin, with ruthless efficiency, dismantled the country's media, wrested control and wealth from the business class, and destroyed the fragile mechanisms of democracy. Within a few brief years, virtually every obstacle to his unbridled control was removed and every opposing voice silenced, with political rivals and critics driven into exile or to the grave. Masha Gessen has experienced and reported this history firsthand, and brings it up to its present moment of unrest and uncertainty. Her spellbinding account of Putin's rise and reign will stand as a classic of narrative nonfiction.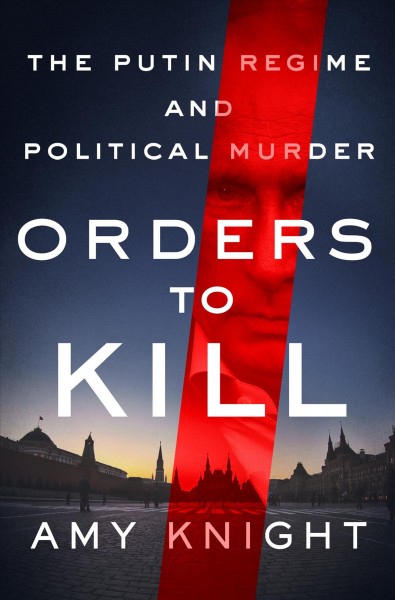 Orders To Kill: The Putin Regime and Political Murder by Amy Knight
Russia is no stranger to political murder, from the tsars to the Soviets to the Putin regime, during which many journalists, activists and political opponents have been killed. Kremlin defenders like to say, "There is no proof," however convenient these deaths have been for Putin, and, unsurprisingly, because he controls all investigations, Putin is never seen holding a smoking gun. But Amy Knight offers mountains of circumstantial evidence that point to Kremlin involvement. Called "the West's foremost scholar" of the KGB by the New York Times, Knight traces Putin's journey from the Federal Security Service (FSB) in the late 1990s to his subsequent rise to absolute power as the Kremlin's leader today, detailing the many bodies that paved the way.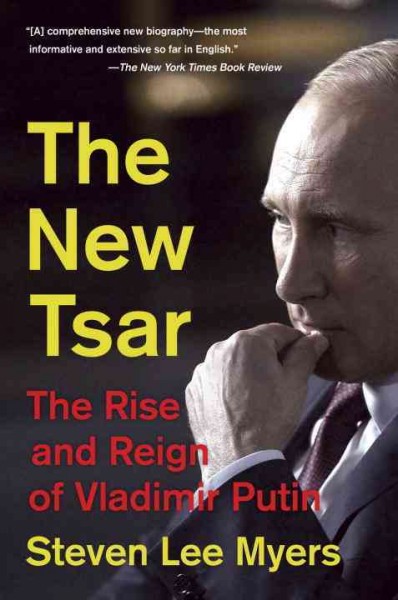 The New Tsar: The Rise and Reign of Vladimir Putin by Steven Lee Myers
The epic tale of the rise to power of Russia's current president—the only complete biography in English – that fully captures his emergence from shrouded obscurity and deprivation to become one of the most consequential and complicated leaders in modern history, by the former New York Times Moscow bureau chief. In a gripping narrative of Putin's rise to power as Russia's president, Steven Lee Myers recounts Putin's origins—from his childhood of abject poverty in Leningrad, to his ascension through the ranks of the KGB, and his eventual consolidation of rule. Along the way, world events familiar to readers, such as September 11th and Russia's war in Georgia in 2008, as well as the 2014 annexation of Crimea and the ongoing conflict in Ukraine, are presented from never-before-seen perspectives.

A Russian Diary: A Journalist's Final Account of Life, Corruption & Death in Putin's Russia by Anna Politkovskaya
A devastating account of contemporary Russia by a great and brave writer. Anna Politkovskaya had recently completed this book when she was murdered in a contract killing in Moscow. It covers the period from the Russian elections of December 2003 to the tragic aftermath of the Beslan school siege in late 2005. The book is an unflinching record of the plight of millions of Russians and a pitiless report on the cynicism and corruption of Vladimir Putin's presidency.
Register for "Defying Putin: The Dangers and Opportunities in Opposing Russia's President" on Wednesday, October 14 at 11:00 a.m.
Please note: Ten minutes before the program goes live on October 14, you will receive a new link via email. To actually join our program, just click it.