New Titles Coming to the Free Library in October!
By
Paul A.
Thu, October 1, 2020
There's quite an eclectic mix in our recommendations for October: animals, magic, Klan fighters, zombies, plus cooking and history too!
You'll find all of these new titles in our libraries and, when available, as streaming or downloadable ebooks and audiobooks.

Young Children (Up to 2nd Grade)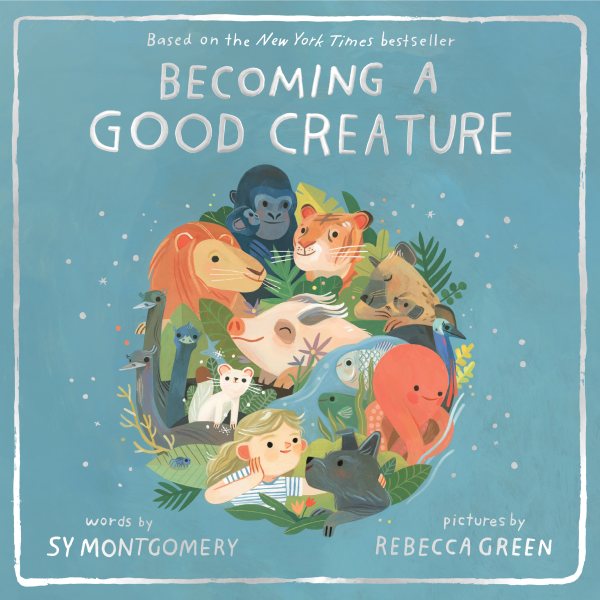 Becoming a Good Creature written by Sy Montgomery; illustrated by Rebecca Green
Sy Montgomery has had many teachers in her life: some with two legs, others with four, or even eight! Some have had fur, feathers, or hooves. But they've all had one thing in common: a lesson to share. The animals Sy has met on her many world travels have taught her how to seek understanding in the most surprising ways, from being patient to finding forgiveness and respecting others. Gorillas, dogs, octopuses, tigers, and more all have shown Sy that there are no limits to the empathy and joy we can find in each other if only we take the time to connect.
Older Children (3rd Grade to 6th Grade)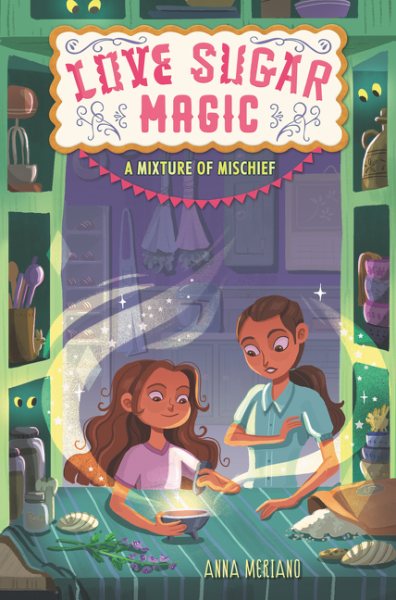 A Mixture of Mischief by Anna Meriano
Anna Meriano's unforgettable family of brujas offers up another serving of amor, azúcar, and magia, in the third installment of the Love, Sugar, Magic series, that's been called "charming and delectably sweet." It's spring break in Rose Hill, Texas, but Leo Logroño has a lot of work to do if she's going to become a full-fledged bruja like the rest of her family. She still hasn't discovered the true nature of her magical abilities, and that isn't the only bit of trouble in her life: Her family's baking heirlooms have begun to go missing, and a new bakery called Honeybees has opened across town, threatening to run Amor y Azúcar right out of business. What's more, everyone around her seems to have secrets, and none of them want to tell Leo what's going on.
Teen Fiction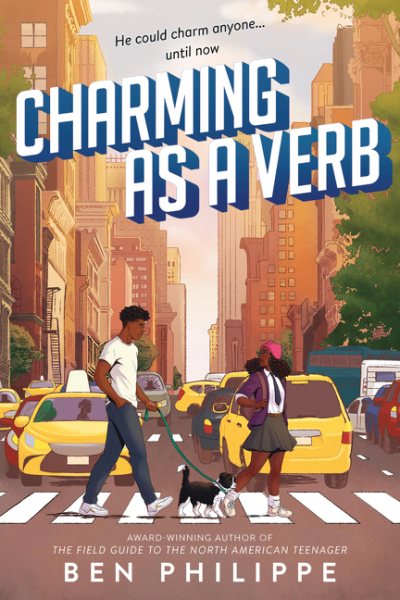 Charming as a Verb by Ben Philippe
From the award-winning author of The Field Guide to the North American Teenager comes a whip-smart and layered romantic comedy. Perfect for fans of Nicola Yoon and Jenny Han. Henri "Halti" Haltiwanger can charm just about anyone. He is a star debater and popular student at the prestigious FATE academy, the dutiful first-generation Haitian son, and the trusted dog walker for his wealthy New York City neighbors. But his easy smiles mask a burning ambition to attend his dream college, Columbia University. There is only one person who seems immune to Henri's charms: his "intense" classmate and neighbor Corinne Troy. When she uncovers Henri's less-than-honest dog-walking scheme, she blackmails him into helping her change her image at school. Henri agrees, seeing a potential upside for himself. Soon what started as a mutual hustle turns into something more surprising than either of them ever bargained for... This is a sharply funny and insightful novel about the countless hustles we have to keep from doing the hardest thing: being ourselves.

Adult Fiction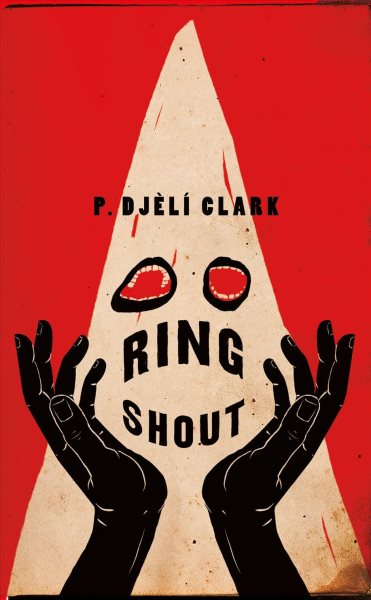 Ring Shout by P. Djèlí Clark
In 1915, the film The Birth of a Nation cast a spell across America, swelling the Klan's ranks and drinking deep from the darkest thoughts of white folk. All across the nation they ride, spreading fear and violence among the vulnerable. They plan to bring Hell to Earth. But even Ku Kluxes can die. Standing in their way is Maryse Boudreaux and her fellow resistance fighters, a foul-mouthed sharpshooter and a Harlem Hellfighter. Armed with blade, bullet, and bomb, they hunt their hunters and send the Klan's demons straight to Hell. But something awful's brewing in Macon, and the war on Hell is about to heat up. Can Maryse stop the Klan before it ends the world?
Adult Nonfiction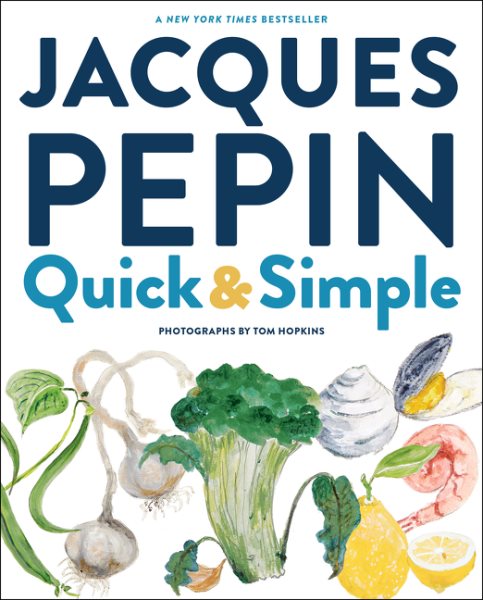 Jacques Pépin Quick & Simple by Jacques Pépin
This newest cookbook from Pépin is full of recipes that are exactly as the title suggests. The book is organized by courses: basics; appetizers and salads; soups; breads, pizzas, and hot sandwiches; pasta and rice; legumes and vegetables; shellfish and fish; eggs, poultry and meat; and desserts. To encourage those limited on time, he attempts to make his recipes more accessible by calling for ingredients like store-bought puff pastry or a bag of frozen vegetables.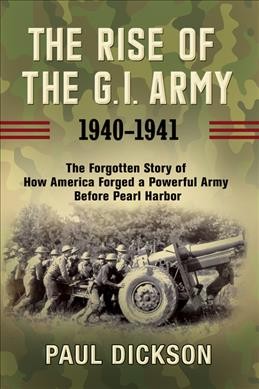 The Rise of the G.I. Army, 1940-1941: The Forgotten Story of How America Forged a Powerful Army Before Pearl Harbor by Paul Dickson
The lack of American industrial preparedness in the days before Pearl Harbor has been written about extensively. Less discussed are the country's relative lack of manpower and the shortage and inadequate training of military personnel. Dickson focused on the troops, or G.I.s, as they came to be called in WWII, and chronicled the extraordinary transformation of America's military from a disparate collection of camps with dilapidated equipment into a well-trained and spirited army ten-times its prior size, in little more than eighteen months.
DVD and Blu-ray
Yummy | Starring Maaike Neuville, Bart Hollanders, Benjamin Ramon, Clara Cleymans, Annick Christiaens | Directed by Lars Damoiseaux (Release date October 6, 2020)
A young couple travels to a shabby Eastern European hospital for plastic surgery. The young woman wants a breast reduction, and her mother comes along for yet another face-lift. While waiting for his girlfriend to come out of surgery, the boyfriend stumbles upon a terrified young woman, gagged and strapped to an operating table; the result of experimental rejuvenation treatment. Offering to help her escape, he frees her but does not realize he just caused the outbreak of a virus that will change doctors, patients, and his mother-in-law into bloodthirsty zombies!

You can find these new titles and many more great books, ebooks, audiobooks, movies, and music in our catalog and at a neighborhood library near you!