Picture Book Highlights | Black History Month: Grandparents
By
Monica C.
Thu, February 11, 2021
Throughout February, in celebration of Black History Month, Picture Book Highlights will focus on books written and / or illustrated by African American authors and illustrators.
Today we will explore books about grandparents! Grandparents are warm, generous, wise, and playful. Enjoy these books about the special bond between grandchildren and their grandparents.

Grandma's Purse by Vanessa Brantley-Newton
ebook available from Overdrive.
When Grandma Mimi comes to visit, she always brings warm hugs, sweet treats… and her purse. You never know what she'll have in there—fancy jewelry, tokens from around the world, or something special just for her granddaughter. It might look like a normal bag from the outside, but Mimi and her granddaughter know that it's pure magic!
In Plain Sight written by Richard Jackson; illustrated by Jerry Pinkney
ebook available from Overdrive.
A girl and her ailing grandfather play a game of lost and found that leads them through layers of memory and family history. As Sophie and her grandpa talk, he asks her to find items he's "lost" throughout the day, guiding Sophie on a tour through his daily life and connecting their generations in this sweet, playful picture book.
The Double Bass Blues written by Andrea J. Loney; illustrated by Rudy Gutierrez
ebook available from Overdrive.
After school orchestra practice, young Nic carries his double bass through rough neighborhoods to his grandfather's home, where he and Grandaddy Nic play jazz music with friends, delighting the neighbors.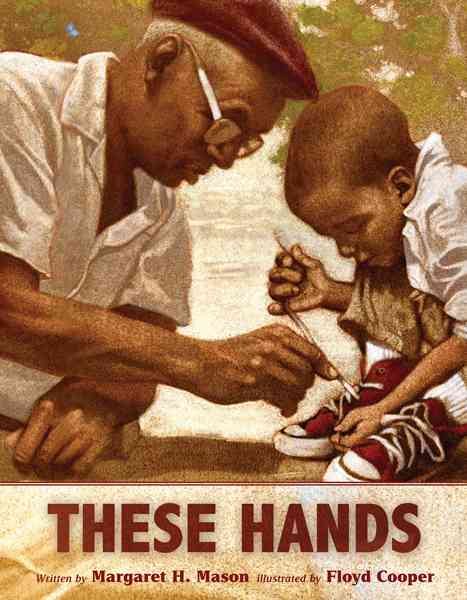 These Hands written by Margaret H. Mason; illustrated by Floyd Cooper
Joseph's grandpa could do almost anything with his hands. He could play the piano, throw a curveball, and tie a triple bowline knot in three seconds flat. But in the 1950s and 1960s, he could not bake bread at the Wonder Bread factory. Factory bosses said white people would not want to eat bread touched by the hands of the African Americans who worked there. In this powerful intergenerational story, Joseph learns that people joined their hands together to fight discrimination so that one day, their hands—Joseph's hands—could do anything at all in this whole wide world.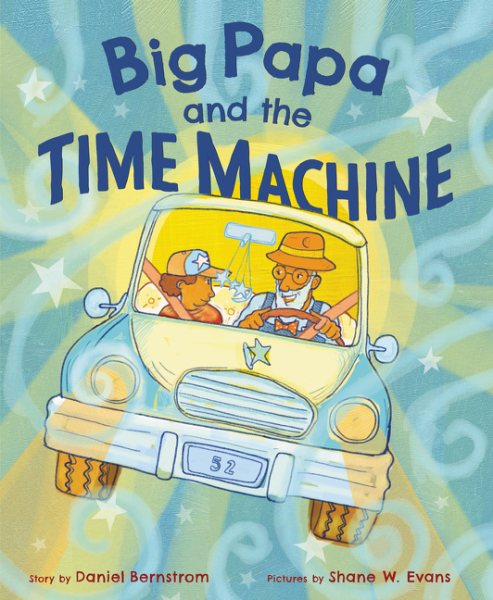 Big Papa and The Time Machine written by Daniel Bernstrom; illustrated by Shane Evans
A little boy who lives with his grandpa isn't reprimanded for being afraid to go to school one day. Instead, Big Papa takes him away in his time machine—a 1952 Ford—back to all of the times when he himself was scared of something life was handing him.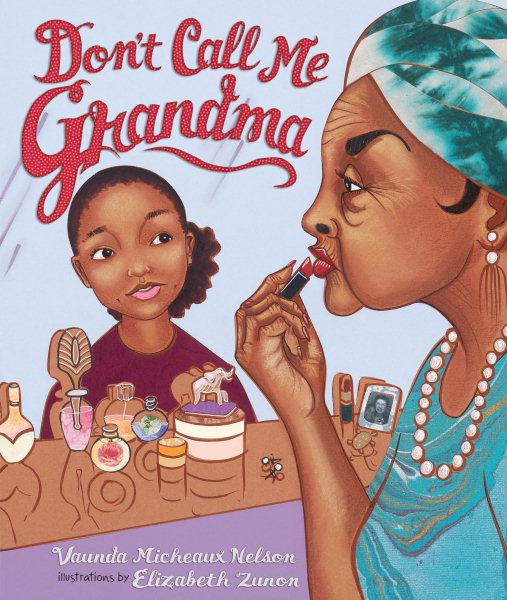 Don't Call Me Grandma written by Vanda Micheaux Nelson; illustrated by Elizabeth Zunon
ebook available from Overdrive.
Great-grandmother Nell eats fish for breakfast, she doesn't hug or kiss, and she does NOT want to be called grandma. Her great-granddaughter isn't sure what to think about her. As she slowly learns more about Nell's life and experiences, the girl finds ways to connect with her prickly great-grandmother.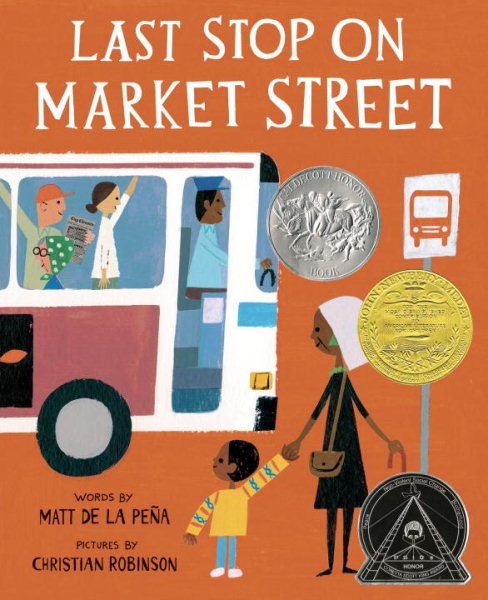 Last Stop on Market Street written by Matt de la Peña; illustrated by Christian Robinson
ebook available from Overdrive.
Every Sunday after church, CJ and his grandma ride the bus across town. But today, CJ wonders why they don't own a car like his friend Colby. Why doesn't he have an iPod like the boys on the bus? How come they always have to get off in the dirty part of town? Each question is met with an encouraging answer from grandma, who helps him see the beauty—and fun—in their routine and in the world around them.
ebook and audiobook available from Overdrive.
Everyone in the neighborhood dreams of a taste of Omu's delicious stew! One by one, they follow their noses toward the scrumptious scent. And one by one, Omu offers a portion of her meal. Soon the pot is empty. Has she been so generous that she has nothing left for herself?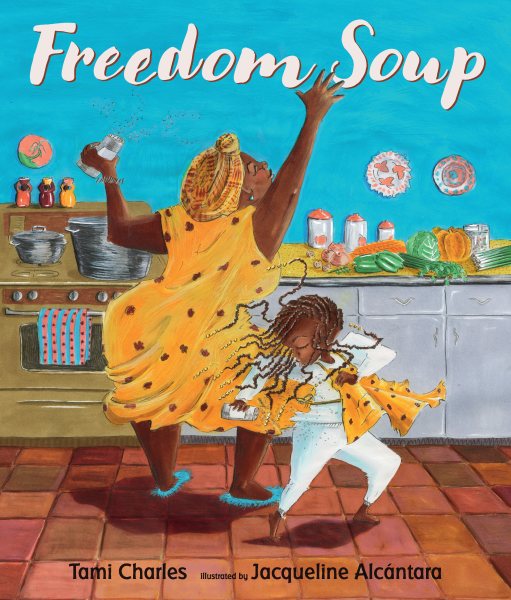 Freedom Soup written by Tami Charles; illustrated by Jacqueline Alcántara
Audiobook available from Hoopla.
Every year, Haitians all over the world ring in the new year by eating a special soup, a tradition dating back to the Haitian Revolution. This year, Ti Gran is teaching Belle how to make the soup—Freedom Soup—just like she was taught when she was a little girl. Together, they dance and clap as they prepare the holiday feast, and Ti Gran tells Belle about the history of the soup, the history of Belle's family, and the history of Haiti, where Belle's family is from.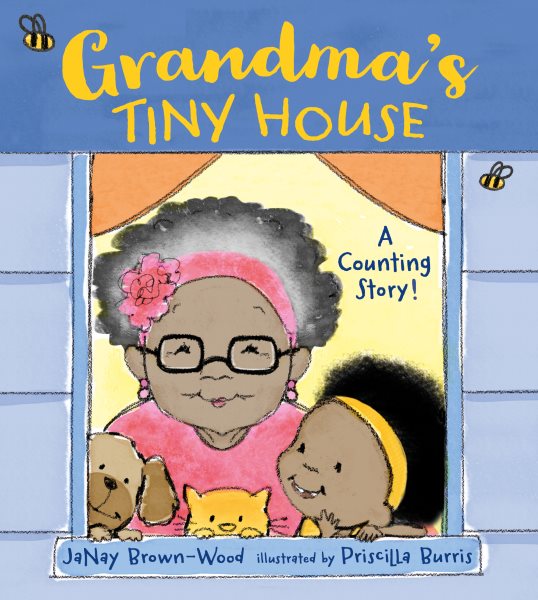 Grandma's Tiny House written by Ja-nay Brown-Wood; illustrated by Priscilla Burris
ebook available from Hoopla.
This sweet, rhyming counting book introduces young readers to numbers one through fifteen as Grandma's family and friends fill her tiny house on Brown Street. Neighbors, aunts, uncles, nieces, nephews, and grandkids crowd into the house and pile it high with treats for a family feast.
Nana Akua Goes to School written by Tricia Elam Walker; illustrated by April Harrison
ebook available from Overdrive.
It is Grandparents Day at Zura's elementary school, and the students are excited to introduce their grandparents and share what makes them special. Aleja's grandfather is a fisherman. Bisou's grandmother is a dentist. But Zura's Nana, who is her favorite person in the world, looks a little different from other grandmas. Nana Akua was raised in Ghana, and, following an old West African tradition, has tribal markings on her face. Worried that her classmates will be scared of Nana—or worse, make fun of her—Zura is hesitant to bring her to school. Nana Akua knows what to do, though. With a quilt of traditional African symbols and a bit of face paint, Nana Akua is able to explain what makes her special, and to make all of Zura's classmates feel special, too.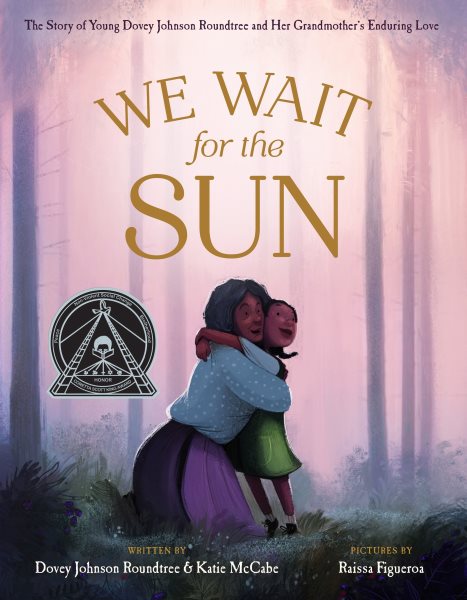 Wait for the Sun written by Dovey Johnson Roundtree and Katie McCabe; illustrated by Raissa Figueroa
Civil rights trailblazer Dovey Johnson Roundtree has created a stunning picture book about a precious early-morning moment between her and her grandmother—the woman who taught her everything she knew about self-worth, strength, and justice.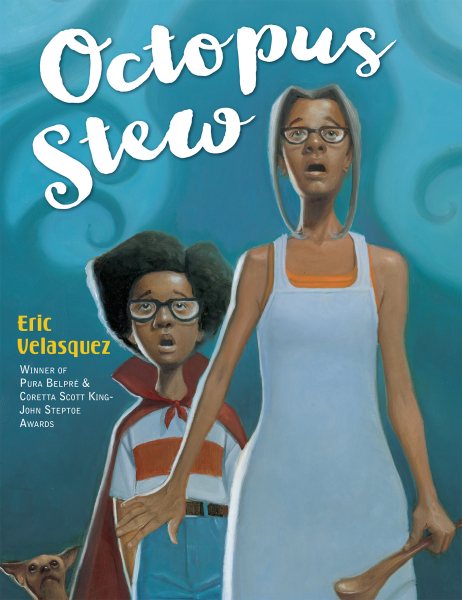 Octopus Stew by Eric Velasquez
Ramsey dons his superhero cape to rescue Grandma from the huge octopus she is trying to cook—or is he simply telling a story? Includes author's note on the story's origin and a recipe for Octopus stew.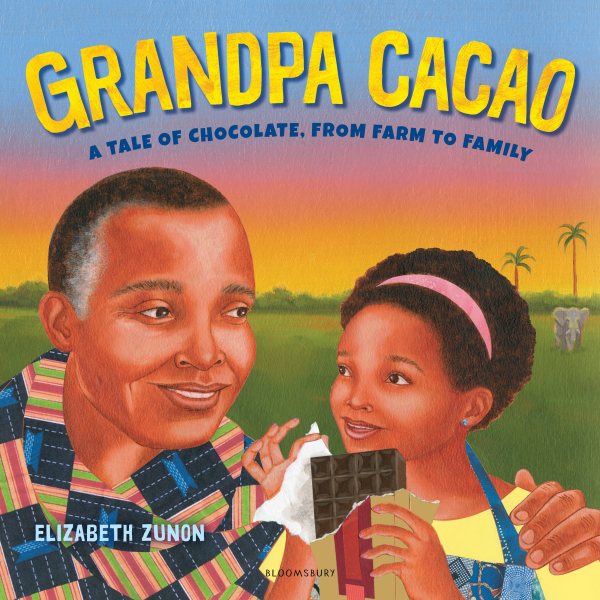 Grandpa Cacao by Elizabeth Zunon
ebook available from Overdrive.
As a little girl and her father work together to make her birthday cake, he tells the story of her Grandpa Cacao, a farmer from the Ivory Coast.
Be sure to check our catalog and Overdrive Kids eReading Room, for these titles and many more being added!