New Titles Coming to the Free Library in February!
By
Rachel F.
Tue, February 2, 2021
Welcome to February and Black History Month 2021! This month we have titles about love & imagination, as well as titles about history and confronting uncomfortable truths about the past.

Young Children (up to 2nd Grade)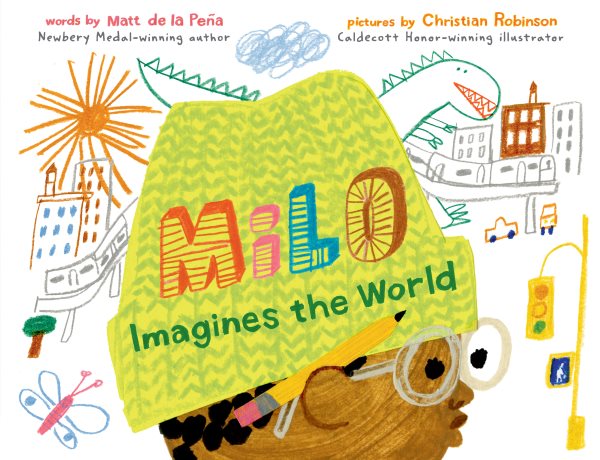 Milo Imagines the World written by Matt de la Peña; illustrated by Christian Robinson
Milo is on a long subway ride with his older sister. To pass the time, he studies the faces around him and makes pictures of their lives. There's the whiskered man with the crossword puzzle; Milo imagines him playing solitaire in a cluttered apartment full of pets. There's the wedding-dressed woman with a little dog peeking out of her handbag; Milo imagines her in a grand cathedral ceremony. And then there's the boy in the suit with the bright white sneakers; Milo imagines him arriving home to a castle with a drawbridge and a butler. But when the boy in the suit gets off on the same stop as Milo—walking the same path, going to the exact same place—Milo realizes that you can't really know anyone just by looking at them.
Older Children (3rd Grade to 6th Grade)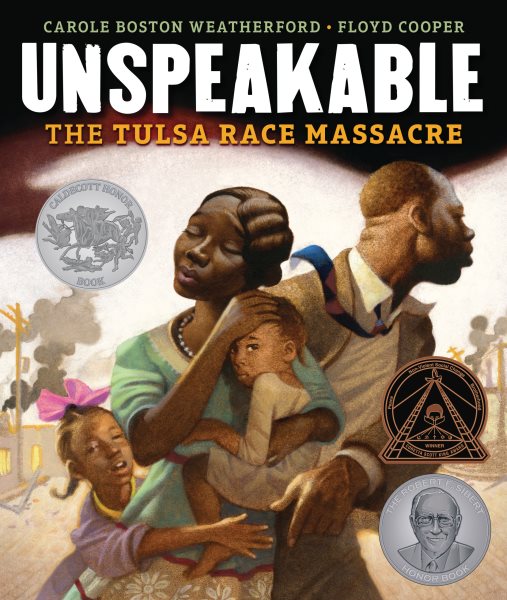 Unspeakable: The Tulsa Race Massacre written by Carole Boston Weatherford; illustrated by Floyd Cooper
A once-thriving Black community was destroyed, and the story of how it happened went untold for decades. In the beginning of the 20th century, Tulsa, Oklahoma, was emerging as a thriving oil town, and African Americans worked to establish communities in the face of discrimination. The African American neighborhood of Greenwood became known as "Black Wall Street," with an impressive range of businesses and opportunities. However, when a White woman accused a Black man of assault, White mobs descended on Greenwood, burning the community to the ground. With no protection or assistance from law enforcement, all that the residents had achieved was lost. 75 years passed before an official investigation was launched. Weatherford and illustrator Floyd Cooper present this important story with sensitivity and care for younger readers. The author's and illustrator's notes provide valuable insight and context, as does the rear endpapers' photograph of the massacre's aftermath. A somber, well-executed addition to the history as the incident approaches its 100th anniversary.
Teen Fiction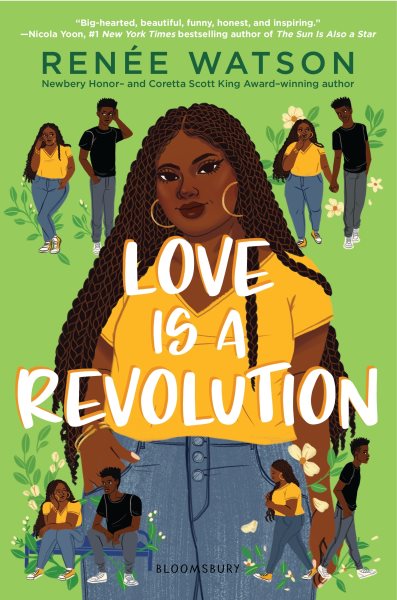 Love Is a Revolution by Renee Watson
When Nala Robertson reluctantly agrees to attend an open mic night for her cousin-sister-friend Imani's birthday, she finds herself falling in instant love with Tye Brown, the MC. He's perfect, except Tye is an activist and is spending the summer putting on events for the community when Nala would rather watch movies and try out the new seasonal flavors at the local creamery. In order to impress Tye, Nala tells a few tiny lies to have enough in common with him. As they spend more time together, sharing more of themselves, some of those lies get harder to keep up. As Nala falls deeper into keeping up her lies and into love, she'll learn all the ways love is hard, and how self-love is revolutionary.
Adult Fiction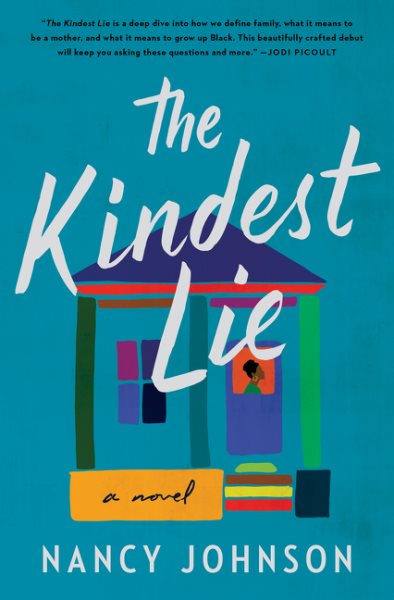 The Kindest Lie by Nancy Johnson
It's 2008, and the inauguration of President Barack Obama ushers in a new kind of hope. In Chicago, Ruth Tuttle, an Ivy-League educated Black engineer, is married to a kind and successful man. He's eager to start a family, but Ruth is uncertain. She has never gotten over the baby she gave birth to—and was forced to leave behind—when she was a teenager. She had promised her family she'd never look back, but Ruth knows that to move forward, she must make peace with the past. Returning home, Ruth discovers the Indiana factory town of her youth is plagued by unemployment, racism, and despair. As she begins digging into the past, she unexpectedly befriends Midnight, a young white boy who is also adrift and looking for connection. Just as Ruth is about to uncover a burning secret her family desperately wants to keep hidden, a traumatic incident strains the town's already searing racial tensions, sending Ruth and Midnight on a collision course that could upend both their lives.
Adult Nonfiction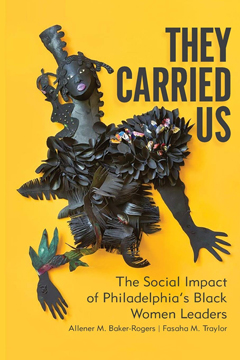 They Carried Us: The Social Impact of Philadelphia's Black Women Leaders by Allener M. Baker-Rogers and Fasaha M. Traylor
Local educator / activists Allener M. Baker-Rogers and Fasaha M. Traylor, chronicle the lives of 95 African American female trailblazers and their impact in Philly. Within this book, you'll meet some of Philadelphia's fiercest black women leaders. From community and movement work, business and civic institutions, education, faith, medicine, law and government, journalism, sports, and the arts; they have had a larger-than-life impact on the city, the country, and the world. Their power came not just from what they did as individuals, but from how their efforts snowballed into a Philadelphia community of women that spanned geographies, sectors, and time.
DVDs and Blu-rays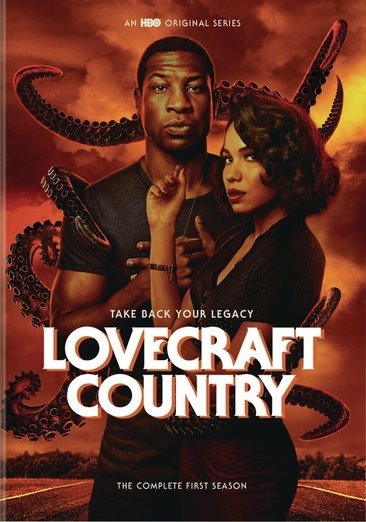 Lovecraft Country: Season 1
Starring: Jonathan Majors, Jurnee Smollett, Courtney B. Vance, Aunjanue Ellis, Wunmi Mosaku, Abbey Lee, Jamie Chung, Jada Harris, Michael Kenneth Williams | Created by Misha Green
Based on Matt Ruff's novel, this series follows Korean War veteran Atticus Freeman who returns home to Chicago to learn that his father, Montrose, has gone missing while he was away. He then receives a letter written by Montrose that talks about a secret family history in Ardham, Massachusetts. Atticus convinces his photographer friend Letitia and his Uncle George Freeman to travel with him to Massachusetts to search for Montrose. During the road trip across 1950s Jim Crow America, they must deal with more than surviving lynch mobs and other forms of racist terrors. In New England, human servants of old gods and the terrifying monsters of an H.P. Lovecraft paperback, have access to horrifying powers.
You can find these new titles and many more great books, ebooks, audiobooks, movies, and music in our catalog and at a neighborhood library near you!