Picture Book Highlights | Black History Month: Hair
By
Monica C.
Thu, February 18, 2021
Throughout February, in celebration of Black History Month, Picture Book Highlights will focus on books written and / or illustrated by African American authors and illustrators.
Let's talk about hair! All these books feature African American children who love their natural hair! From hairstyles to haircuts, these books celebrate the beauty and power of black hair.
My Hair is Beautiful by Shauntay Grant
ebook available from Overdrive.
Natural, knotty, fluffy, frizzy, twisted, tangled, pony, puffed! A celebration of natural hair, from afros to cornrows and everything in between, this is a joyful board book with a powerful message of self-love.
Princess Hair by Sharee Miller
ebook available from Overdrive.
All princesses wear crowns but they don't all wear their hair the same way underneath. They wear braids, blowouts, Afros, and twists! And every princess loves her princess hair!
ebook available from Overdrive.
An illustrated, joyful celebration of African-American boys' hairstyles. Boys will love seeing strong, happy reflections of themselves in this vibrant, rhythmic book full of hip Black hairstyles. From a 'fro-hawk to mini-twists and crisp cornrows, adorable illustrations of boys with cool curls, waves, and afros grace each page, accompanied by a positive message that will make kids cheer.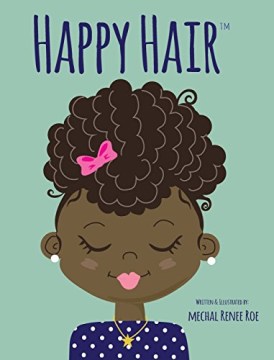 Happy Hair by Renee Mechal Roe
ebook available from Overdrive.
No matter how a girl decides to wear her hair, it's fabulous to be herself! Girls will love seeing strong, happy reflections of themselves in this vibrant, rhythmic book full of beautiful Black hairstyles. From a cute crop to pom-pom puffs, adorable illustrations of girls with gorgeous braids, blowouts, and bantus grace each page, side by side with a positive message that will make girls cheer.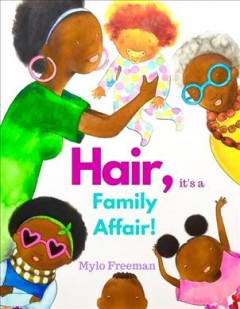 Hair, It's a Family Affair by Mylo Freeman
A celebration of natural hair, through the vibrant and varied hairstyles found in a single family. With colourful illustrations, this delightful book will show young black children the joys that can be found through their natural hair.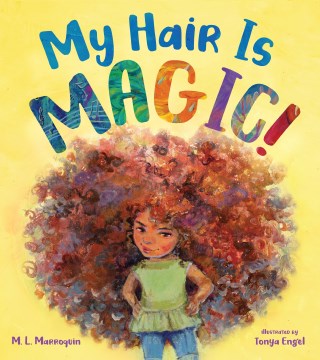 My Hair is Magic written by M.L. Marroquin; illustrated by Tonya Engel
A girl loves her beautiful, natural afro-textured hair and celebrates it in creative and inventive ways kids of all stripes will love. This little girl knows her hair is great just as it is. When people ask, "Why is your hair so BIG?" she answers, "Why isn't yours?" Her hair is soft, it protects her, it's both gentle and fierce. While some might worry about how it's different and try to contain it, she gives it the freedom to be so extraordinary it almost has a life of its own.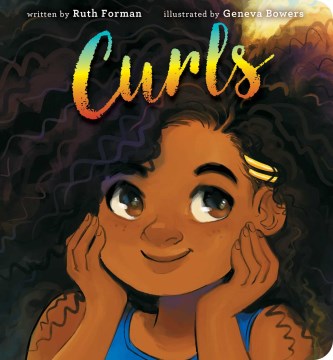 Curls written by Ruth Forman; illustrated by Geneva Bowers
ebook available from Overdrive.
This simple, playful, and beautiful board book stars four friends who celebrate the joy of their hairstyles from bouncing curls to swinging braids.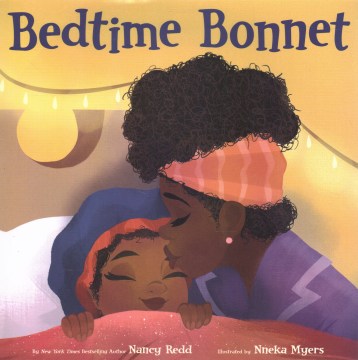 Bedtime Bonnet written by Nancy Amanda Reed; illustrated by Nneka Myers
ebook available from Overdrive.
As family members braid, brush, twirl, roll, and tighten their hair before bedtime, putting on kerchiefs, wave caps, and other protective items, the little sister cannot find her bonnet.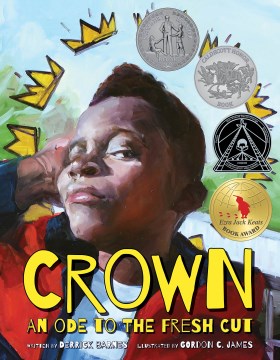 Crown: An Ode to the Fresh Cut written by Derrick D. Barnes; illustrated by Gordon C. James
ebook available from Hoopla; audiobook available from Overdrive.
The barbershop is where the magic happens. Boys go in as lumps of clay and, with princely robes draped around their shoulders, a dab of cool shaving cream on their foreheads, and a slow, steady cut, they become royalty. That crisp yet subtle line makes boys sharper, more visible, more aware of every great thing that could happen to them when they look good: lesser grades turn into As; girls take notice; even a mother's hug gets a little tighter. Everyone notices. A fresh cut makes boys fly.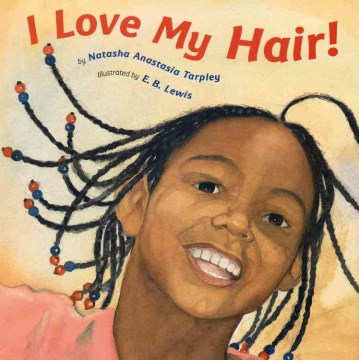 I Love My Hair! written by Natasha Tarpley; illustrated by E. B. Lewis
In this imaginative, evocative story, a girl named Keyana discovers the beauty and magic of her special hair, encouraging black children to be proud of their heritage and enhancing self-confidence.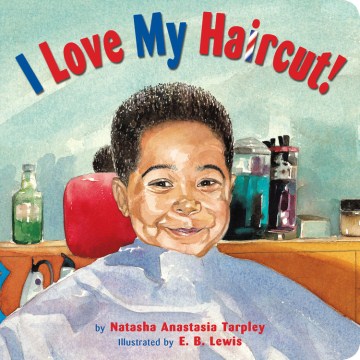 I Love My Haircut! written by Natasha Tarpley; illustrated by E.B. Lewis
A young boy named Miles makes his first trip to the barbershop with his father—but he's afraid that the haircut will hurt! With the support of his dad, the barber, and the other men in the barbershop, Miles bravely sits through his first haircut. In the end, Miles's father even decides to receive the same haircut as Miles! Now in board book format, here is a much-needed story about a milestone moment for toddlers, featuring African American characters and a loving father-son relationship that is perfect for Father's Day and all year round.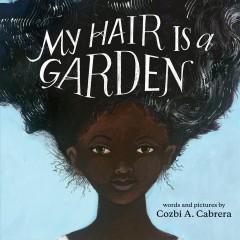 My Hair Is a Garden by Cozbi A. Cabrera
ebook available from Overdrive.
After being teased yet again about her unruly hair, MacKenzie consults her neighbor, Miss Tillie, who compares hair care with tending her beautiful garden and teaches MacKenzie some techniques. Includes tips for shampooing, conditioning, and protecting black hair, and recipes for hair products.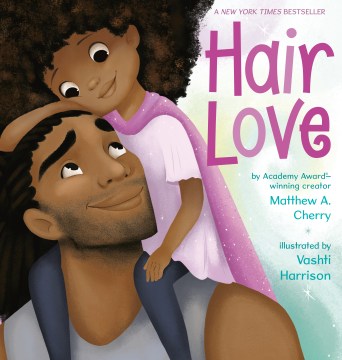 Hair Love written by Matthew A. Cherry; illustrated by Vashti Harrison
ebook and audiobook available from Overdrive.
Zuri's hair has a mind of its own. It kinks, coils, and curls every which way. Zuri knows it's beautiful. When Daddy steps in to style it for an extra special occasion, he has a lot to learn. But he LOVES his Zuri, and he'll do anything to make her—and her hair—happy.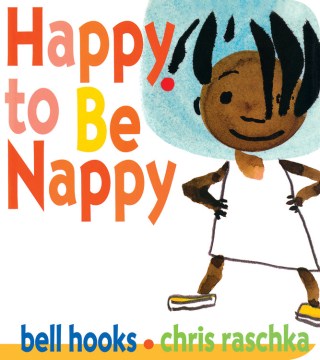 Happy to Be Nappy written by Bell Hooks; illustrated by Chris Raschka
Happy with hair all short and strong. Happy with locks that twist and curl. Just all girl happy! Happy to be nappy hair! Nominated for an NAACP Image Award, here is a buoyantly fun read-aloud brimming with playful—and powerful—affirmations.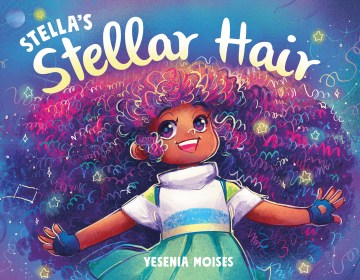 Stella's Stellar Hair by Yesenia Moises
ebook available from Overdrive.
It's the day of the Big Star Little Gala, and Stella's hair just isn't acting right! What's a girl to do? Simple! Just hop on her hoverboard, visit each of her fabulous aunties across the solar system, and find the perfect hairdo along the way. This book celebrates the joy of self-empowerment, shows off our solar system, and beautifully illustrates a variety of hairstyles from the African diaspora.

Be sure to check our catalog and Overdrive Kids eReading Room, for these titles and many more being added!