Picture Book Highlights | Women in Action
By
Monica C.
Thu, March 25, 2021
March is Women's History Month, so let's take a look at some books highlighting daring women who fought for their rights, who stood up for what is right, and who made a better world for us all.
What Do You Do with a Voice Like That?: The Story of Extraordinary Congresswoman Barbara Jordan written by Chris Barton; illustrated by Ekua Holmes
ebook available from Overdrive.
Even as a child growing up in the Fifth Ward of Houston, Texas, Barbara Jordan stood out for her big, bold, booming, crisp, clear, and confident voice. It was a voice that made people sit up, stand up, and take notice. So what do you do with a voice like that? Barbara took her voice to places few African American women had been in the 1960s: first law school, then the Texas state senate, then up to the United States Congress. Throughout her career, she persevered through adversity to give voice to the voiceless and to fight for civil rights, equality, and justice.
Brave Girl: Clara and the Shirtwaist Makers' Strike written by Michelle Markel; illustrated by Melissa Sweet
Audiobook available from Overdrive.
When Clara Lemlich arrived in America, she couldn't speak English. She didn't know that young women had to go to work, that they traded an education for long hours of labor, that she was expected to grow up fast. But that did not stop Clara—she went to night school, spent hours studying English, and helped support her family by sewing in a factory. Clara never quit and she never accepted that girls should be treated poorly and paid little. So Clara fought back. Fed up with the mistreatment of her fellow laborers, Clara led the largest walkout of women workers in the country's history. Clara Lemlich was a leader of the Uprising of 20,000, the massive strike of shirtwaist workers in New York's garment industry in 1909.
The Fearless Flights of Hazel Ying Lee written by Julie Leung; illustrated by Julie Kwon
Hazel Ying Lee was born fearless—she was not afraid of anything, and the moment she took her first airplane ride, she knew where she belonged. When people scoffed at her dreams of becoming a pilot, Hazel wouldn't take no for an answer. She joined the Women Airforce Service Pilots during World War II. It was a dangerous job, but Hazel flew with joy and boldness. This moving, true story about a groundbreaking figure will inspire young readers to challenge barriers and reach for the sky.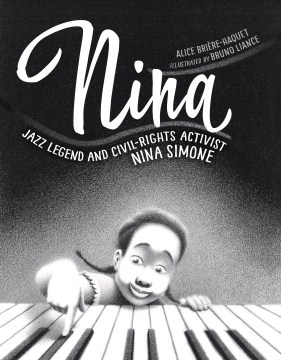 Nina: Jazz Legend and Civil Rights Activist Nina Simone written by Alice Brière-Haquet; illustrated by Bruno Liance
ebook available from Hoopla.
A stunning picture-book biography of the High Priestess of Soul and one of the greatest voices of the 20th century. Shared as a lullaby to her daughter, a soulful song recounts Simone's career, the trials she faced as an African American woman, and the stand she took during the Civil Rights Movement. This poignant picture book offers a melodic tale that is both a historic account of an iconic figure and an extraordinary look at how far we've come, and how far we still need to go for social justice and equality. A timeless and timely message aptly appropriate for today's social and political climates.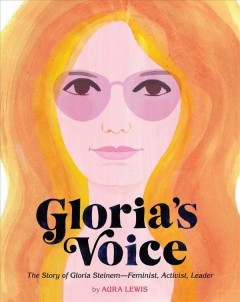 Gloria's Voice: The Story of Gloria Steinem–Feminist, Activist, Leader by Aura Lewis
ebook available from Overdrive.
Gloria Steinem started a movement that changed our world. This picture-book biography of the pioneering feminist brings the message of equality to a new generation. The book tells her story, from being a young girl with big dreams to her inspiring travels in India to the launch of Ms. magazine, which gave women a voice. Gloria's message of believing in yourself and following your dreams will inspire a whole new generation.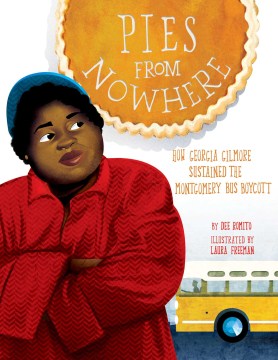 Pies from Nowhere: How Georgia Gilmore Sustained the Montgomery Bus Boycott written by Dee Romito; illustrated by Laura Freeman
Georgia Gilmore was a cook at the National Lunch Company in Montgomery, Alabama. When the bus boycotts broke out in Montgomery after Rosa Parks was arrested, Georgia knew just what to do. She organized a group of women who cooked and baked to fundraise for gas and cars to help sustain the boycott. Called the Club from Nowhere, Georgia was the only person who knew who baked and bought the food, and she said the money came from "nowhere" to anyone who asked. When Martin Luther King, Jr. was arrested for his role in the boycott, Georgia testified on his behalf, and her home became a meeting place for civil rights leaders.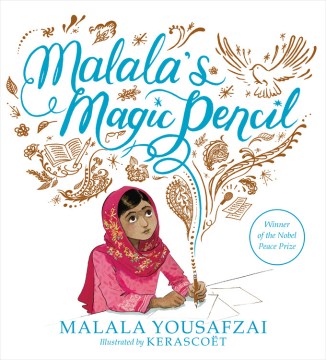 Malala's Magic Pencil written by Malala Yousafzai; illustrated by Kerascoët
ebook available from Overdrive.
As a child in Pakistan, Malala made a wish for a magic pencil. She would use it to make everyone happy, to erase the smell of garbage from her city, and to sleep an extra hour in the morning. But as she grew older, Malala saw that there were more important things to wish for. She saw a world that needed fixing. And even if she never found a magic pencil, Malala realized that she could still work hard every day to make her wishes come true.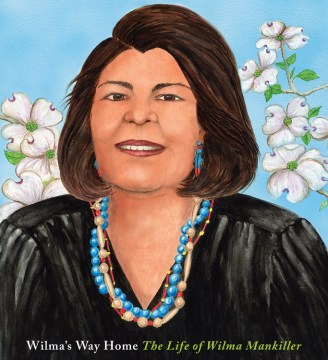 Wilma's Way Home: The Life of Wilma Mankiller written by Doreen Rappaport; illustrated by Linda Kukuk
ebook available from Overdrive.
As a child in Oklahoma, Wilma Mankiller experienced the Cherokee practice of Gadugi, helping each other, even when times were hard for everyone. But in 1956, the federal government uprooted her family and moved them to California, wrenching them from their home, friends, and traditions. Separated from her community and everything she knew, Wilma felt utterly lost until she found refuge in the Indian Center in San Francisco. There, she worked to build and develop the local Native community and championed Native political activists. She took her two children to visit tribal communities in the state, and as she introduced them to the traditions of their heritage, she felt a longing for home. Returning to Oklahoma with her daughters, Wilma took part in Cherokee government. Despite many obstacles, from resistance to female leadership to a life-threatening accident, Wilma's courageous dedication to serving her people led to her election as the first female chief of the Cherokee Nation. As leader and advocate, she reinvigorated her constituency by empowering them to identify and solve community problems.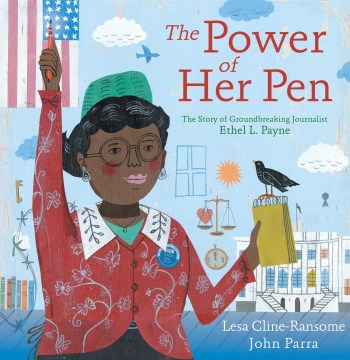 The Power of Her Pen: The Story of Groundbreaking Journalist Ethel L. Payne written by Lesa Cline-Ransome; illustrated by John Parra
ebook available from Overdrive.
Ethel Payne always had an ear for stories. Seeking truth, justice, and equality, Ethel followed stories from her school newspaper in Chicago to Japan during World War II. It even led her to the White House briefing room, where she broke barriers as the only black female journalist. Ethel wasn't afraid to ask the tough questions of presidents, elected officials, or anyone else in charge, earning her the title, "First Lady of the Black Press."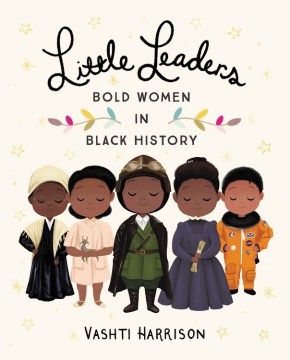 Little Leaders: Bold Women in Black History by Vashti Harrison
ebook and audiobook available from Overdrive.
Among these women, you'll find heroes, role models, and everyday women who did extraordinary things—bold women whose actions and beliefs contributed to making the world better for generations of girls and women to come. Whether they were putting pen to paper, soaring through the air, or speaking up for the rights of others, the women profiled in these pages were all taking a stand against a world that didn't always accept them.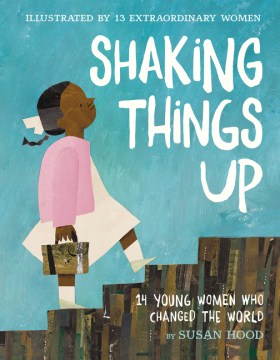 Shaking Things Up: 14 Women Who Changed the World by Susan Hood
A stellar ensemble of picture book creators—all women—join together to celebrate a sampling of history's young female revolutionaries. This is the ideal introduction for the next generation of tenacious trailblazers. Fresh, accessible, and inspiring, this book introduces fourteen revolutionary young women, who through determination and perseverance, sparked change in the world. Each accomplished woman and her short, poetic biography is matched with work from an award-winning illustrator.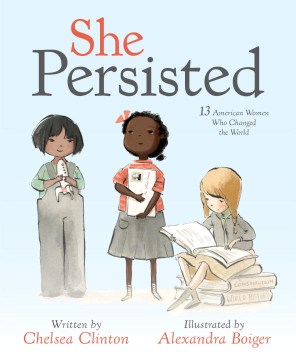 She Persisted: 13 American Women Who Changed the World written by Chelsea Clinton; illustrated by Alexandra Boiger
ebook and audiobook available from Overdrive.
Throughout American history, there have always been women who have spoken out for what's right, even when they have to fight to be heard. In early 2017, Senator Elizabeth Warren's refusal to be silenced in the Senate inspired a spontaneous celebration of women who persevered in the face of adversity. This book celebrates thirteen American women who helped shape our country through their tenacity, sometimes through speaking out, sometimes by staying seated, sometimes by captivating an audience. They all certainly persisted.

Be sure to check our catalog and Overdrive Kids eReading Room, for these titles and many more being added!