Children's Book Week | Miss Mary Loves This Book! (And This One, and This One, and This One, and This One...!)
By
Mary W.
Mon, May 3, 2021
Happy Children's Book Week!
Established in 1919, Children's Book Week is an annual celebration of children's books and reading, and is the longest-running national literacy initiative in the country! Now celebrating its 101st anniversary, the program includes over 1,300 participating schools, libraries, and bookstores in all 50 states.
Did you know that a complete collection of past Children's Book Week posters is on display on the ground floor of Parkway Central Library? As you walk the hallway leading from the main staircase and the Montgomery Auditorium to the Children's Department, you will see the artwork of legendary illustrators including Mercer Mayer, Maurice Sendak, Laurent de Brunhoff, and David Wiesner.
Today, I'm sharing a few recommendations that are perfect for celebrating this monumental week!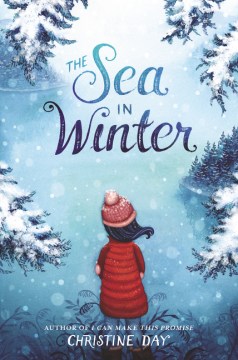 The Sea in Winter by Christine Day
Have you ever loved something so much you can't imagine life without it? That's how Maisie feels about ballet. It's where she made her first, and only, friends. It's how she spent all her time and energy. So, what happens when it's taken away? Maisie is recovering from knee surgery, but is determined to be back at ballet in time for summer programs with her friends. However, the recovery process isn't just about her physical health but her mental health as well. Maisie is starting to ignore her friends, be short with her family, and overall just not feeling like herself. Will a winter trip to visit the ancestral land of her mother and stepfather be what Maisie needs to get back to herself? Sprinkled throughout with the history of the Makah Nation (Maisie's mother) and the Lower Elwha Klallam Tribe (Maisie's step-father), we learn a bit about Native culture in the Neah Bay area of what is now Washington State. Check this book out for an emotional, but happy read centered around a young girl trying to readjust her dreams. Looking for more? Check out Christine Day's first middle-grade novel, I Can Make This Promise.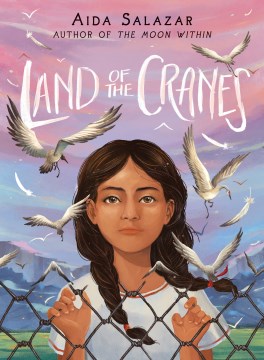 Land of the Cranes by Aida Salazar
A zero-tolerance policy is something this generation of children, especially those not born in the United States, won't soon forget. In Salazar's newest novel-in-verse, we follow Betita and her family, who are making a life in Los Angeles, the ancestral land of their people, the Aztecs. Betita's father tells the tale of their people who are cranes and traveled to what is now Mexico City to build their great city, but that one day they would return to their ancestral lands. Betita and her family belong where they are, but the United States government doesn't agree. Even though they have applied for political asylum, Betita's father is forcibly deported to Mexico by Immigration Customs Enforcement (ICE). The family, along with immigration lawyers, tries to get him back, but in the process, Betita, her pregnant mother, and her aunt are taken to a detention center. Throughout this book, we follow Betita's hopes, fears, and dreams through her picture poems. This book is beautifully written and heart-achingly sad, especially given how many families were separated under the Zero Tolerance policy, and still are in some cases. Looking for more? Check out Efrén Divided by Ernesto Cisneros.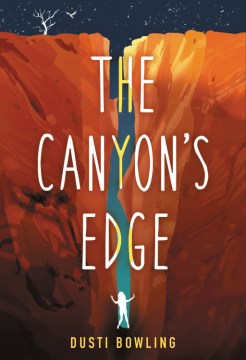 The Canyon's Edge by Dusti Bowling
Could you survive in the desert alone? What about if there is a massive flashflood? And you're separated not only from your dad, but your supplies as well? This is what the main character, Nora, is dealing with in this novel-in-verse about survival. Nora knows about a different kind of survival; surviving after her mother was killed in a school shooting. Nora and her dad love hiking and adventure, so they set out to explore a slot canyon in the Arizona desert. What follows is a fast-paced, well-written book about surviving on your own while also worrying about your only living parent. The descriptions of the setting take you right there, feeling the heat on your face. The action sequences, though sparse in words, are riveting, and will have you clenching your teeth along with Nora. Read this book for a fun, exciting story about survival. Looking for more? Check out Alone by Megan E. Freeman.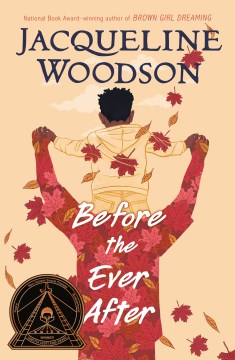 Before the Ever After by Jacqueline Woodson
How cool would it be to have a famous, football-playing father? ZJ is living that life in Woodson's newest novel-in-verse. His friends always want to hang at his house. Everyone thinks ZJ's dad is the greatest, and ZJ agrees. But lately, ZJ's dad has been forgetting things, suffering horrible headaches, and losing his temper like he's never done before. His mother explains it's due to the hits to his head he suffered as a professional football player. ZJ is worried about his dad, but also worried about what this means for his family as a whole. In this well-written and emotional book, we follow ZJ's journey to figuring out ways to help his dad and coping with so many changes. Looking for more? Check out Rebound by Kwame Alexander.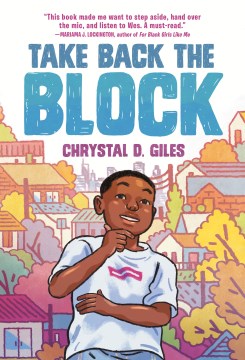 Take Back the Block by Chrystal D. Giles
Gentrification—perhaps you've heard the word but don't know what it means. Perhaps you've been a victim of it but don't realize how prolific it is. Wes loves his neighborhood, Kensington Oaks, and all his neighbors and friends. He can't imagine living anywhere else. When one of his closest friends is forced out of their home and another one moves to a more affluent neighborhood, Wes starts to see his neighborhood in a different light. When a big corporation wants to buy all the land in Kensington Oaks, can Wes figure out a way to save his home and neighborhood? We learn about the history of not only the neighborhood, but what it meant to Wes' family generations back. This well-written book packs quite a punch and shows kids that fighting for what's right isn't always easy, but it can be done. Unfortunately ,many children, including in Philadelphia, will be able to relate to Wes' struggles, but hopefully they'll also see that they can fight back. Looking for more? Check out Some Places More Than Others by Renée Watson.
In addition to the recommendations above, let this be the week you learn about some of the amazing programs and resources around the Free Library that are geared toward our Philly's littlest learners. And of course, you can always browse our catalog for something that interests you and your family.
What are your favorite children's books? Let us know in the comments!
---
Thank you!
Tuesday, May 4, 2021
---