Adult Literacy Book Club's Winter Book Selection
By
Phil K.
Wed, January 12, 2022
Join the Adult Literacy Book Club, presented by the Free Library's Languages and Learning Center and Beyond Literacy. Improve your reading skills while reading and discussing interesting books!
Don't always have a lot of time to read? No problem. This book club only covers a few chapters at each meeting, so you will have plenty of time to finish the book.
Our latest book selection is A Yellow Raft in Blue Water by Michael Dorris.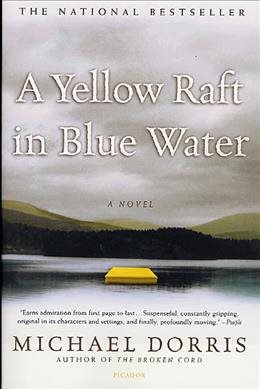 The novel is a saga of three generations of Indian women, beset by hardships and torn by angry secrets, yet joined by the bonds of kinship. It is told in the voices of the three women: fifteen-year-old part-black Rayona; her American Indian mother, Christine, consumed by tenderness and resentment; and Ida, the fierce and mysterious grandmother.
This title can be borrowed from our catalog in physical book format, as well as an audiobook available from Overdrive.
The Adult Literacy Book Club will meet every other Thursday from 5:00 p.m.– 6:30 p.m., starting on January 20.
Here's what members say they like about the book club:
"I'm enjoying the book club and it's motivating me to read more. It's making my vocabulary better and taking me out of my shell."
"Interacting with the people and hearing others' opinions."
"I like literature. There is a learning atmosphere in the book club."
---
For more information, contact adultlearning @ freelibrary.org or call 215-686-8664.
---
Have a question for Free Library staff? Please submit it to our Ask a Librarian page and receive a response within 72 hours.