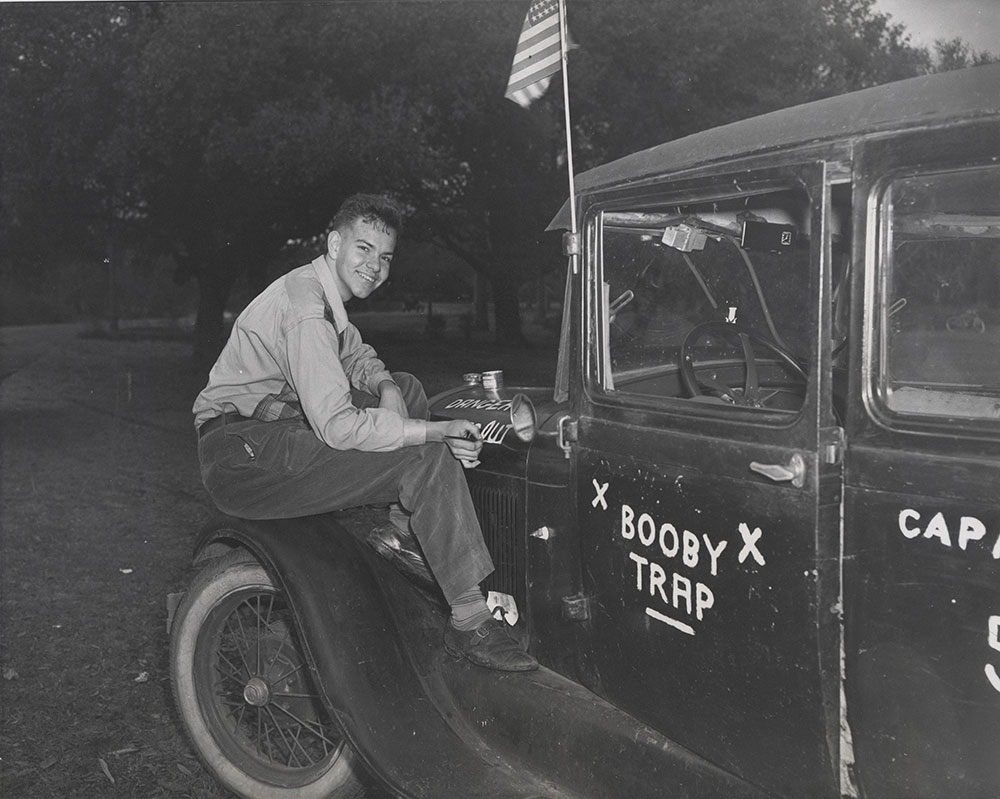 Item Info
Item No: arcm00028
Title: Re-creation
Creation Date:
1/10/1946
Media Type:
Photographic Prints
Source:
Automobile Reference Collection
Notes:
Article attached to photo:
WORLD WIDE PHOTOS
PLEASE CREDIT
Re-Creation
NEW ORLEANS, LA. -- As long as our younger set continues ambitious and creative, some old autos will never leave the roads of the country. With paint and brush, 17-year-old Henry James Veith of this city gets the jump on his buddies as he instills new life into the old family car. When long, chromed horns, batteries of lights and other accessories are added, the jalopy will rival any that raced down the street before the war.
Creator Name:
World Wide Photos - Photographer
Subjects