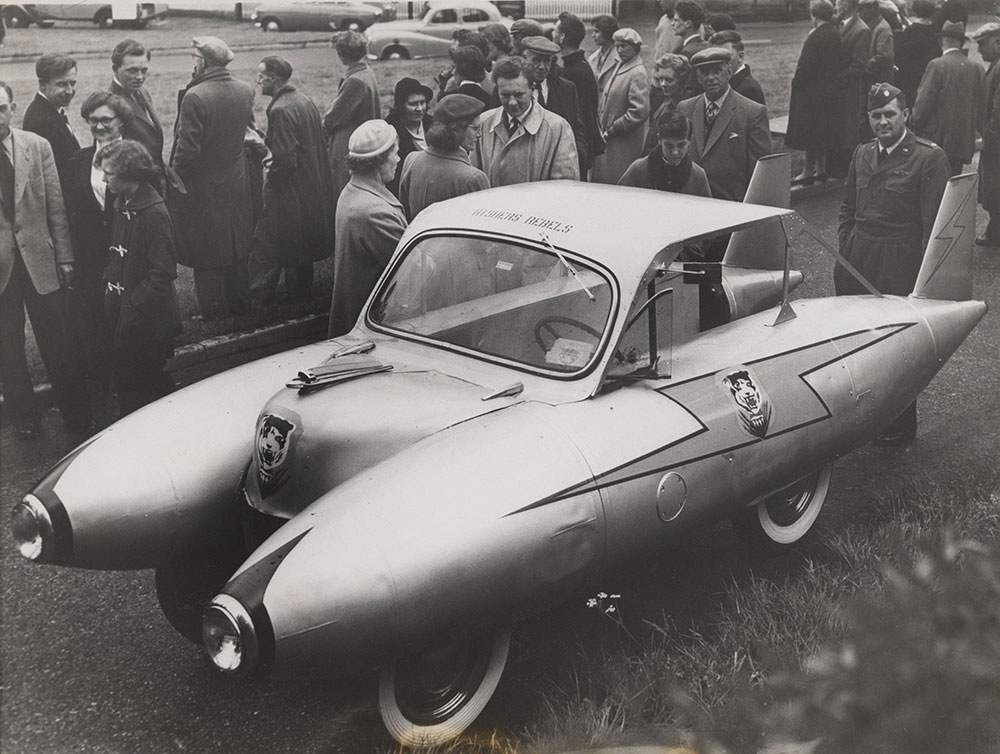 Item Info
Item No: arcd00250
Title: American Experimental Car
Creation Date:
6/20/1958
Media Type:
Photographic Prints
Source:
Automobile Reference Collection
Notes:
IT'LL NEVER GET OFF THE GROUND
WETHERSFIELD, ENGLAND: Though it hasn't got a name, this unusual auto is causing quite a stir in Wethersfield, England. U.S. Air Force Lt. Col. Edward H. Risher seems to have carried the "Do-It-Yourself" craze to extremes in this car. Beginning with a Ford Anglia chassis, Col. Risher added, among other things, a cut-down Chevrolet hood, Austin Bantam wheels and the rear windshield from an American Ford. The crowning touch, however, came in the form of two wing tanks from a T-33 jet trainer.
NX-1
CREDIT LINE (UPI PHOTO) 6/20/58 SK
Creator Name:
United Press International - Photographer
Subjects
Tools
For a high-resolution copy of this image contact the AACA Library.