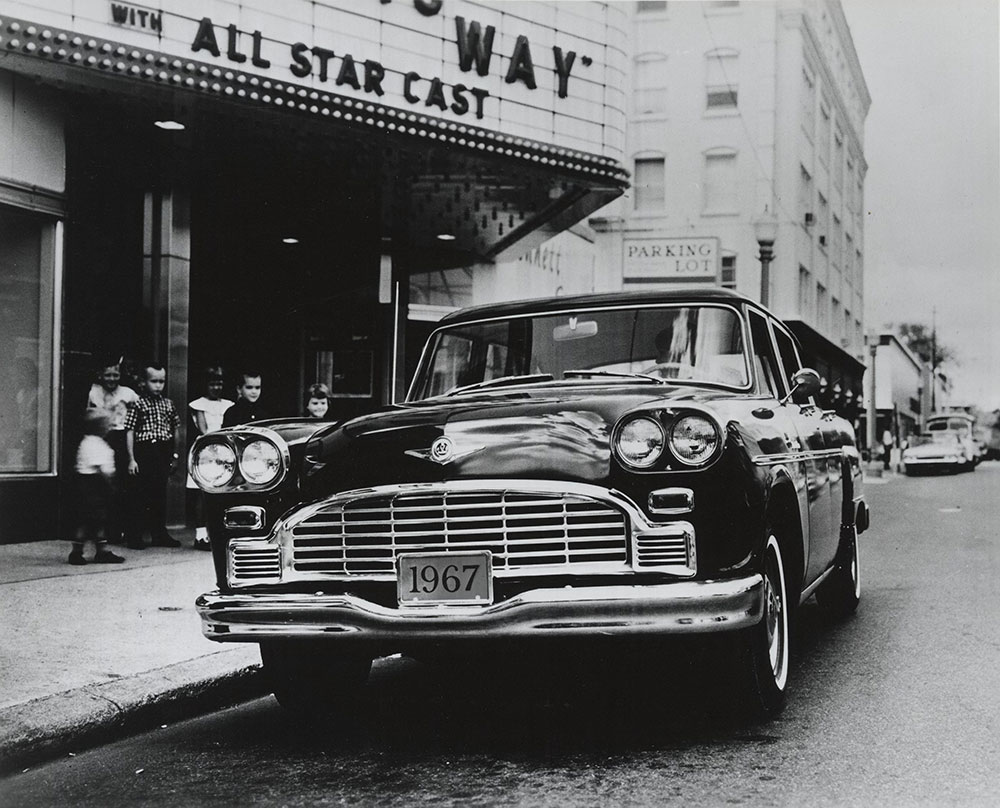 Item Info
Item No: arcd01806
Title: Checker - 1967 Marathon 4-door sedan
Media Type:
Photographic Prints
Source:
Automobile Reference Collection
Notes:
From: Herbert Baker Advertising, Inc. 919 North Michigan AVenue. Chicago, Illinois, 60611
For: Checker Motors Corporation. 2142 Pitcher Street. Kalamazoo, Michigan 49007
Classic Styling Continues
Change for the mere sake of change is not the policy of Checker Motors Corporation. In introducing the 1967 Checker Marathon, the Kalamazoo, Michigan automotive manufactuer continues the classic styling which has identified this increasingly popular car since its inception. Built on a 120'' wheelbase, the Checker is less than 200'' long, yet interior spaciousness is 30% greater than the average 4-door sedan. With its 2 optional fold-away rear seats, the MArathon seats eight adults in comfort. The Checker station wagon, with the same wheelbase and over-all length, offers 93 cu. ft. of usable cargo space, and the absence of the floor hump and rear wheel wells make it ideal for wide loads.
The standard 4-door sedan carries a list price of $2,874.10, f.o.b. Kalamazoo, Michigan. The Stations wagon is priced at $3,075.03
Creation Year:
1967
Subjects