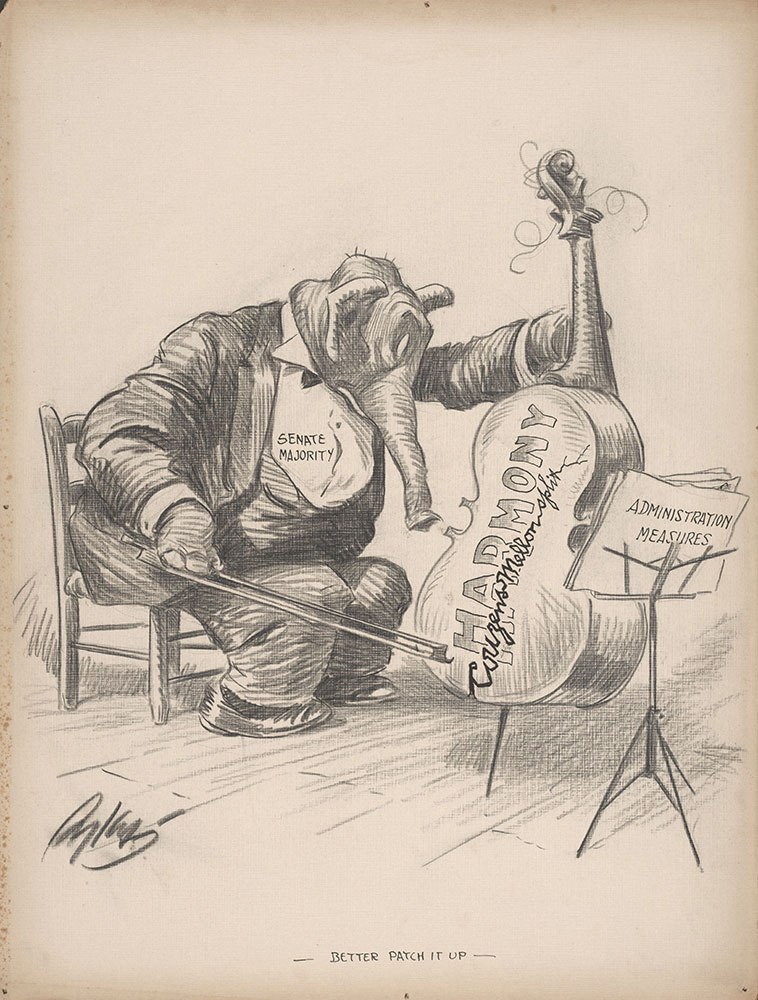 Item Info
Item No: pixc01106
Title: Better Patch It Up
Additional Title: Better Patch It Up
Creation Date:
3/11/1925
Media Type:
Cartoons (Commentary)
Source:
Print and Picture Collection
Notes:
"In early 1924, James Couzens was a Republican Senator from Michigan and reportedly the richest member of Congress. Andrew Mellon was beginning his fourth year as Secretary of the Treasury — a service that would eventually span 11 years under three Republican Administrations — and one of the wealthiest persons in the entire country. This article describes how a feud between these two men, an ensuing investigation led by Couzens of the Bureau of Internal Revenue (BIR) (predecessor to the modern‐day IRS), and a tax case against Couzens that was described as the "greatest tax suit in the history of the world," helped lead to creation of the U.S. Joint Committee on Taxation (JCT) and its staff. The genesis of that investigation was a policy disagreement between Couzens and Treasury Secretary Andrew Mellon that evolved into a bitter, public feud."
Yin, George K. "James Couzens, Andrew Mellon, the 'Greatest Tax Suit in the History of the World,' and Creation of the Joint Committee on Taxation and Its Staff." 66 Tax L. Rev. 787 (2013); Virginia Law and Economics Research Paper No. 2012-10; Virginia Public Law and Legal Theory Research Paper No. 2012-6. January 15, 2013. Available at http://dx.doi.org/10.2139/ssrn.2151409.
Creator Name:
Sykes, Charles Henry, 1882-1942 - Artist