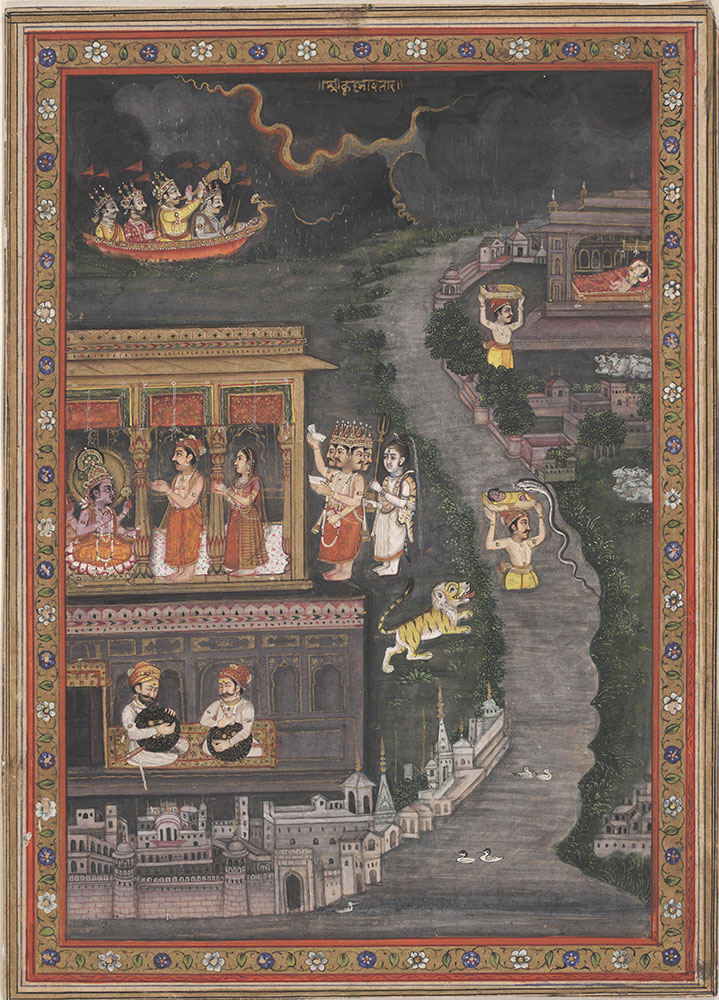 Item Info
Item No: mcor00071
Title: Birth of Krishna
Media Type:
Manuscripts
Source:
Rare Book Department
Notes:
This item appeared in the exhibition "Sacred Stories: The World's Religious Traditions" in the Rare Book Department, August 2015-January 2016.
This is the label from that exhibition:
This miniature depicts the birth of Krishna Avatara, the eighth incarnation of Vishnu, one of the supreme deities of Hinduism. Vasudeva, the father of Krishna, is shown crossing the Jumna River with him to escape from Kamsa, Krishna's murderous uncle. Vasudeva secretly swaps the infant Krishna for the daughter of a cowherd and his wife.
Call Number:
Lewis R7
Subjects