A materia medica animalia, containing the scientific analysis, natural history, and chemical and medical properties and uses of the substances that are the products of beasts, birds, fishes or insects
From Our Collections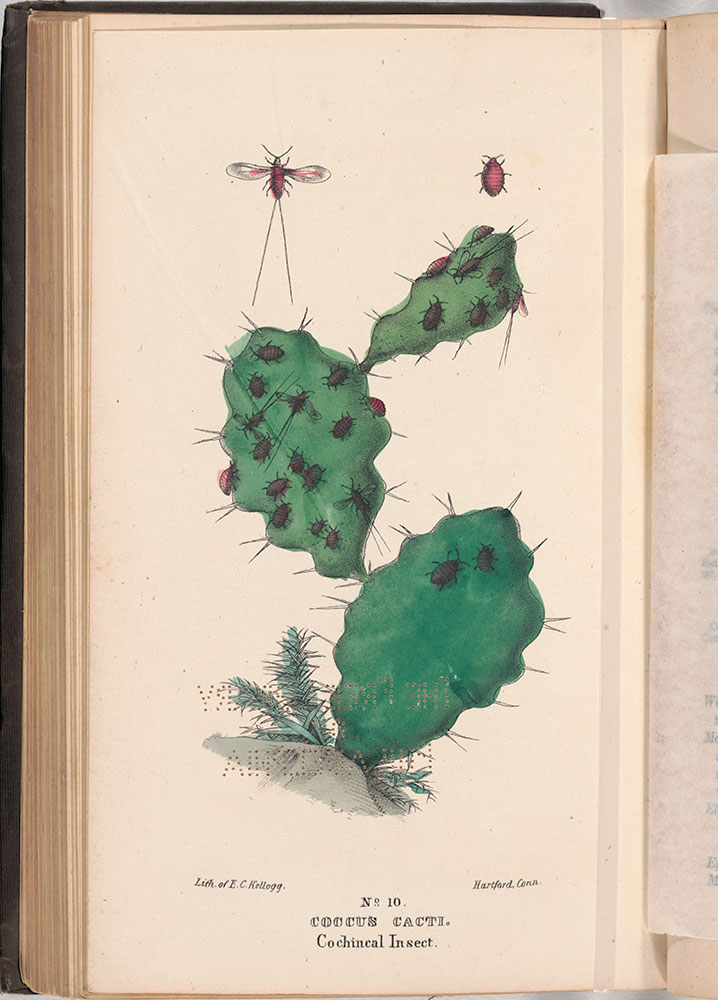 Item Info
Item No: foc0000661
Title: A materia medica animalia, containing the scientific analysis, natural history, and chemical and medical properties and uses of the substances that are the products of beasts, birds, fishes or insects
Additional Title: No. 10. Coccus Cacti. Cochineal Insect.
Publication Year:
1853
Media Type:
Books
Source:
Business, Science and Industry Dept.
Notes:
Link to this item's catalog record.
This item was featured in the exhibition In Our Nature: Flora and Fauna of the Americas, William B. Dietrich Gallery, April 9 to September 15, 2018.
Call Number:
615 G59
Creator Name:
Kellogg, Elijah Chapman, 1811-1881 - Lithographer