Picture Book Highlights | Women in Science
By
Monica C.
Thu, March 11, 2021
March is Women's History Month—let's take a look at recent books highlighting women in science! From deep in the ocean and outer space to medicine and physics, women have been playing an important role in advancing knowledge.

Shark Lady: The True Story of How Eugene Clark Became the Ocean's Most Fearless Scientist written by Jess Keating, illustrated by Marta Álvarez Miguéns
ebook available from Overdrive
At 9 years old, Eugenie Clark developed an unexpected passion for sharks after a visit to the Battery Park Aquarium in New York City. At the time, sharks were seen as mindless killing machines, but Eugenie knew better and set out to prove it. Despite many obstacles in her path, Eugenie was able to study the creatures she loved so much. From her many discoveries to the shark-related myths she dispelled, Eugenie's wide scientific contributions led to the well-earned nickname "Shark Lady".
Counting on Katherine: How Katherine Johnson saved Apollo 13 written by Helaine Becker; illustrated by Dow Phumiruk
ebook available from Overdrive
As a child, Katherine Johnson loved to count. She counted the steps on the road, the number of stars in the sky, the number of dishes and spoons she washed in the kitchen sink. Boundless, curious, and excited by calculations, young Katherine longed to know as much as she could about math and the universe. From Katherine's early beginnings as a gifted student to her heroic accomplishments as a prominent mathematician at NASA, this is the story of a ground-breaking American icon who not only calculated the course of moon landings but, in turn, saved lives.
Queen of Physics: How Wu Chien Shiung Helped Unlock the Secrets of the Atom written by Teresa Robinson; illustrated by Rebecca Huang
ebook available from Overdrive
When Wu Chien Shiung was born in China 100 years ago, most girls did not attend school; no one considered them as smart as boys. But her parents felt differently. Giving her a name meaning "Courageous Hero", they encouraged her love of learning and science. This engaging biography follows Wu Chien Shiung as she battles sexism and racism to become what Newsweek called the "Queen of Physics" for her work on beta decay. Along the way, she earned the admiration of famous scientists like Enrico Fermi and Robert Oppenheimer and became the first woman hired as an instructor by Princeton University, the first woman elected President of the American Physical Society, the first scientist to have an asteroid named after her when she was still alive, among many other honors.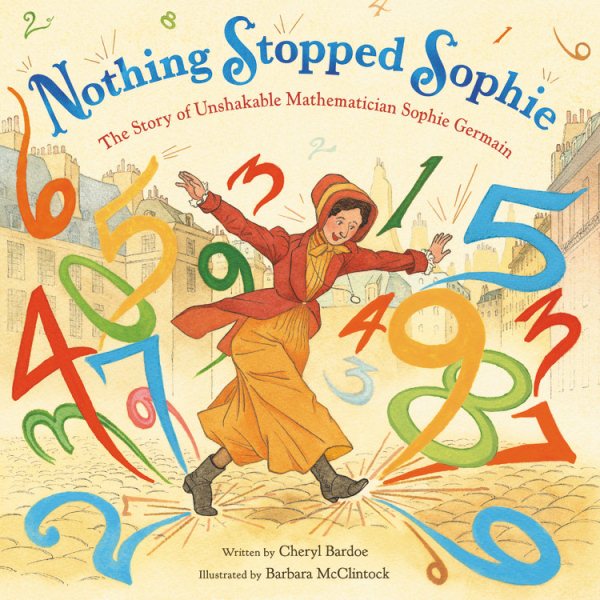 Nothing Stopped Sophie: The Story of Unshakeable Mathematician Sophie Germain written by Cheryl Bardoe; illustrated by Barbara McClintock
ebook available from Overdrive
Even when her parents took away her candles to keep their young daughter from studying math—nothing stopped Sophie. When a professor discovered that the homework sent to him under a male pen name came from a woman—nothing stopped Sophie. And when she tackled a math problem that male scholars said would be impossible to solve, still—nothing stopped Sophie. For six years, Sophie Germain used her love of math and her undeniable determination to test equations that would predict patterns of vibrations. She eventually became the first woman to win a grand prize from France's prestigious Academy of Sciences for her formula, which laid the groundwork for much of modern architecture (and can be seen in the book's illustrations).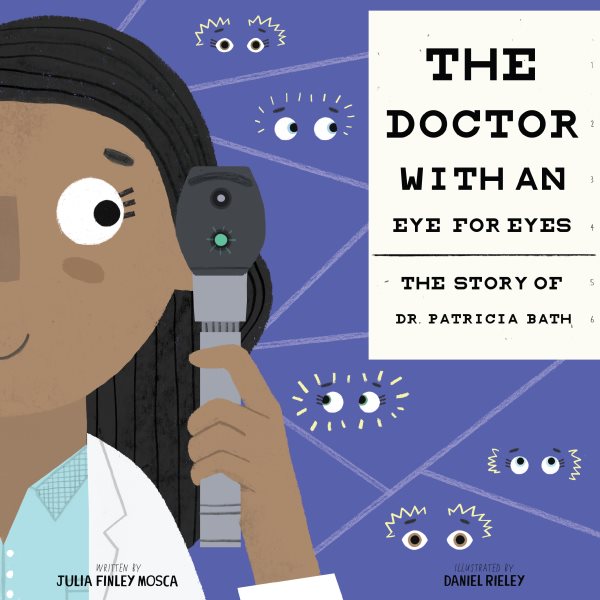 The Doctor with an Eye for Eyes: The Story of Dr. Patricia Bath written by Julia Finley Mosca; illustrated by Daniel Rieley
ebook available from Overdrive
As a girl coming of age during the Civil Rights Movement, Patricia Bath made it her mission to become a doctor. When obstacles like racism, poverty, and sexism threatened this goal, she persevered—brightening the world with a game-changing treatment for blindness!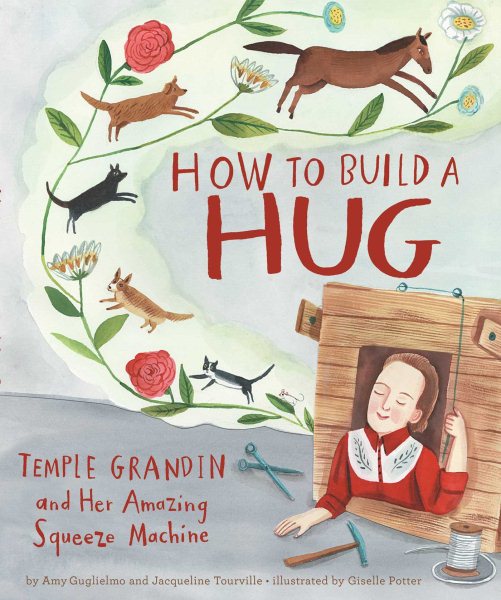 How to Build a Hug: Temple Grandin and Her Amazing Squeeze Machine written by Amy Guglielmo; illustrated by Giselle Potter
ebook available through Overdrive
As a young girl, Temple Grandin loved folding paper kites, making obstacle courses, and building lean-tos. But she really didn't like hugs. Temple wanted to be held, but to her, hugs felt like being stuffed inside the scratchiest sock in the world; like a tidal wave of dentist drills, sandpaper, and awful cologne, coming at her all at once. Would she ever get to enjoy the comfort of a hug? Then one day, Temple had an idea. If she couldn't receive a hug, she would make one—she would build a hug machine!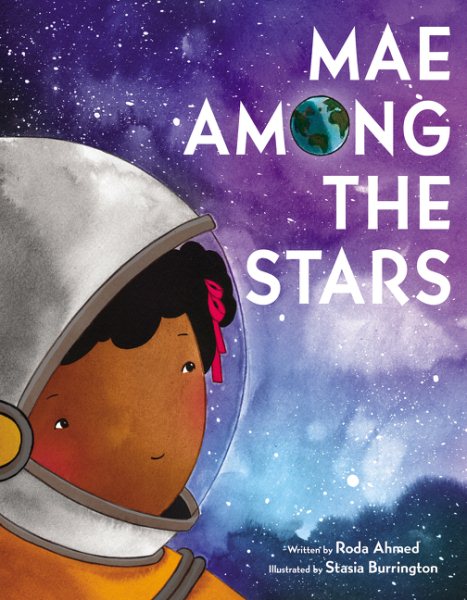 Mae Among the Stars written by Roda Ahmed; illustrated by Stacia Burrington
ebook available through Overdrive
When Little Mae was a child, she dreamed of dancing in space. She imagined herself surrounded by billions of stars, floating, gliding, and discovering. Little Mae is a girl with big dreams, a supportive loving family, unbounded passion, and all the right stuff to dance among the stars. Against all odds, she will overcome any obstacle to become an astronaut one day.
Spring After Spring: How Rachel Carson Inspired the Environmental Movement by Stéphanie Roth Sisson
ebook available from Overdrive
As a child, Rachel Carson lived by the rhythms of the natural world. Spring after spring, year after year, she observed how all living things are connected. And as an adult, Rachel watched and listened as the natural world she loved so much began to fall silent. This book traces Rachel's journey as a scientist and writer, courageously speaking truth to an often hostile world through her book, and ultimately paving the way for the modern environmental movement.
Be sure to check our catalog and Overdrive Kids eReading Room, for these titles and many more being added!