Black History Month | Spotlight on Graphic Novels
By
Rachel F.
Wed, February 10, 2021
I've written about some of my favorite graphic novels featuring Black History before in a previous post, and those titles like March by Congressman John Lewis are still fantastic. However, it's always a good time to highlight new favorites, especially when they are celebratory of organizations and people creating change and / or achieving excellence!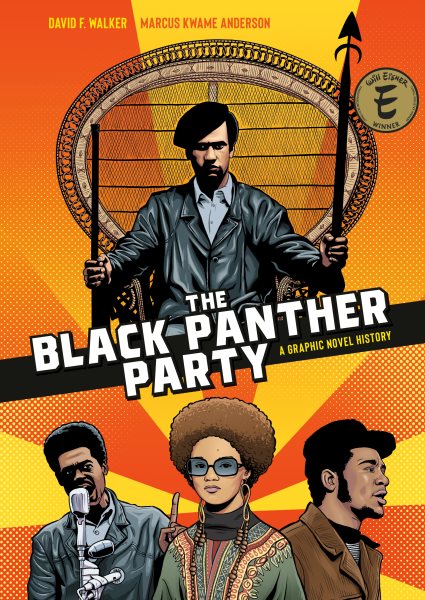 Black Panther Party by David F. Walker
Also available as an ebook.
A bold and fascinating graphic novel history of the revolutionary Black Panther Party, from an award-winning comic book writer. Founded in Oakland, California, in 1966, the Black Panther Party for Self-Defense was a revolutionary political organization that stood in defiant contrast to the mainstream civil rights movement. This gripping illustrated history explores the impact and legacy of the Panthers, from their social, educational, and healthcare programs that were designed to uplift the Black community to their battle against police brutality through citizen patrols and frequent clashes with the FBI, which targeted the Party from its outset. Using dramatic comic book-style retellings and illustrated profiles of key figures, this title captures the major events, people, and actions of the party, as well as their cultural and political influence and enduring significance.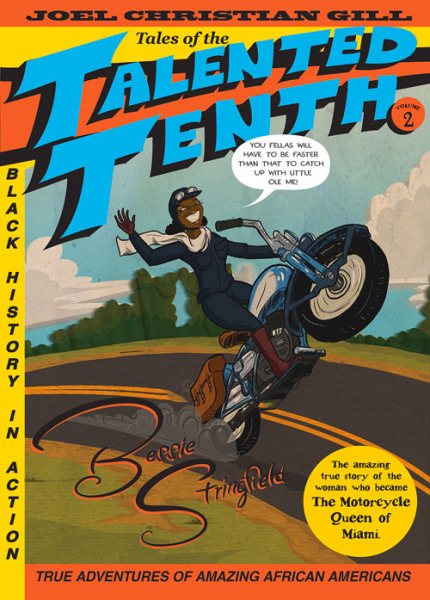 Bessie Springfield: Tales of the Talented Tenth by Joel Christian Gill
Also available as an ebook.
Imagine a five-foot-two-inch-tall woman riding a Harley eight times across the continental United States. Now imagine she is Black and is journeying across the country in the pre-Civil Rights era of the 1930s and 1940s. That is the amazing true story of Bessie Stringfield, the woman known today as The Motorcycle Queen of Miami and the first Black woman to be inducted into both the American Motorcyclist Association Hall of Fame and the Harley Davidson Hall of Fame. Stringfield was a pioneer in motorcycling during her lifetime; she rode as a civilian courier for the US military and founded the Iron Horse Motorcycle Club in Miami, all while confronting and overcoming Jim Crow in every ride.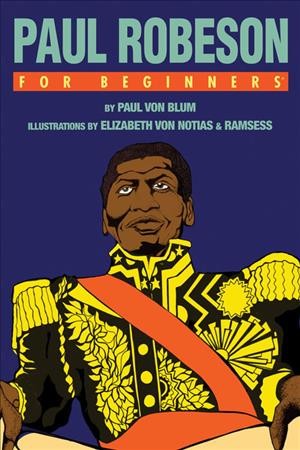 Paul Robeson for Beginners by Paul Von Blum
Also available as an ebook.
Paul Robeson, despite being one of the greatest Renaissance figures in American history, still remains in relative anonymity. An exceptional scholar, lawyer, athlete, stage and screen actor, linguist, singer, and civil rights and political activist, he performed brilliantly in every professional enterprise he undertook. Few humans have achieved his levels of excellence in one field, much less several. Any serious treatment of civil rights history and radical politics as well as American sports, musical, theatrical, and film history must consider the enormous contributions of Paul Robeson.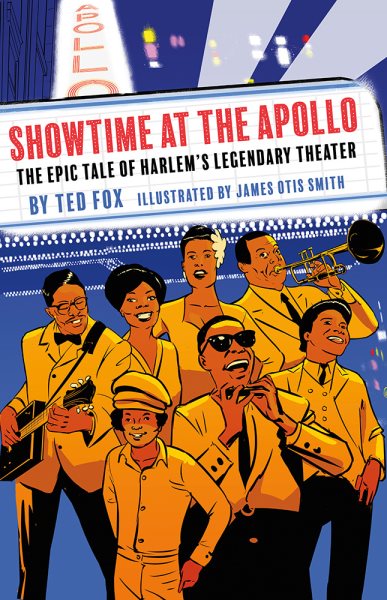 Showtime at the Apollo: The Epic Tale of Harlem's Legendary Theater by Ted Fox
Also available as an ebook.
Writer Ted Fox and artist James Otis Smith bring to life Harlem's legendary theater in this graphic novel adaptation of Fox's definitive, critically acclaimed history of the Apollo. Since its inception as an African-American theater in 1934, the Apollo, and the thousands of entertainers who performed there, have led the way in the presentation of swing, bebop, rhythm and blues, jazz, gospel, soul, funk, and hip-hop-along with the latest in dance and comedy. The Apollo has nurtured and featured thousands of artists, many of whom have become legends. The beauty they have given the world-their art-transcends the hatred, ignorance, and intolerance that often made their lives difficult. Today, the Apollo enjoys an almost mythical status. With its breathtaking art, this graphic novel adaptation of Showtime at the Apollo brings to life the theater's legendary significance in music history, African American history, and to the culture of New York City.

Can't get enough Black History in comic book and graphic novel form? Check out the following booklist for more great Black History Graphic Novels—all available from our catalog!