The Adult Literacy Book Club's New Book Selection
By
Phil K.
Fri, March 5, 2021
Join the Adult Literacy Book Club, presented by the Free Library's Languages and Learning Center and the Center for Literacy. Improve your reading skills while reading and discussing interesting books!
One of our book club member's commented that they "loved hearing everyone's reactions to the plot, the character relationships, and how it related to them personally.", pertaining to the discussion of our first selection back in November 2020.
Don't always have a lot of time to read? No problem. The club only covers a few chapters at each meeting so you will have plenty of time to finish the book.
Our latest book selection is On the Come Up by Angie Thomas, which can be borrowed from our catalog in book, ebook, and audiobook formats.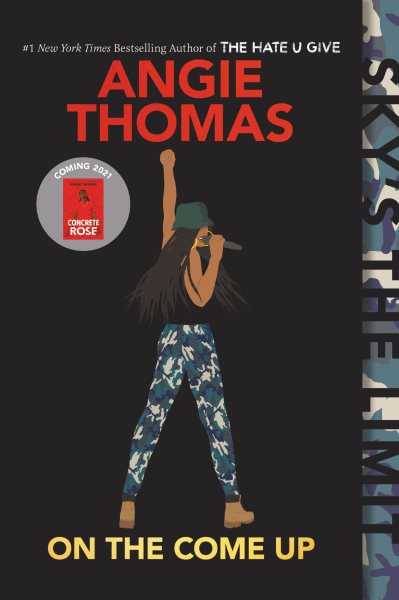 On the Come Up is the story of the daughter of an underground hip hop legend who died right before he hit big. Bri wants to be one of the greatest rappers of all time—and she has massive shoes to fill. She's been labeled a hoodlum at school, and the fridge at home is empty after her mom loses her job. So Bri pours her anger and frustration into her first song, which goes viral for all the wrong reasons. Portrayed by the media as a menace, Bri makes a choice and becomes the very thing the public has made her out to be. The odds are stacked against her, and freedom of speech isn't always free.
The Adult Literacy Book Club meets every other Thursday virtually on Zoom, starting March 18, 2021. The time of the meetings will be announced soon.
For more information, contact adultlearningflp @ gmail.com or call 267-414-0024.
---