Baking with Becca: Cooking Outside the Box... Cinnamon Apple Cake
By
Rebecca M.
Wed, May 26, 2021
Becca at Whitman Library
This week we are making Cinnamon Apple Cake!
I was inspired by our first recipe and blog post for Apple Yogurt Cake, but I was not content. I wanted it moister and needed to try another recipe to get me there. I found it in this recipe for a Cinnamon Apple Cake from the blog Sweetest Menu by Jessica Holmes. I even wrote her to tell her how happy I was with the cake! It is so simple and delicious, you just might write her too. Let me know : )
Ingredients
1 and ½ cups All-purpose flour
2 tsp. baking powder
½ tsp. baking soda
¾ cup sugar
1 cup apples, peeled & roughly chopped (about 1-2 large)
2 large eggs
1 tsp. vanilla extract
½ cup vegetable oil
½ cup greek yogurt
Cinnamon Topping
¼ cup sugar
1 tsp. ground cinnamon
1 Tbsp. butter, melted
Instructions
Ingredients
Ingredients combined from steps two to five
Preheat oven to 350 degrees F and grease an 8 or 9 inch round cake tin with spray.
In a large mixing bowl, add flour, baking powder, baking soda, and sugar. Add chopped apple and stir briefly to combine.
In a separate bowl, add eggs, vanilla, oil, and yogurt. Whisk briefly just to break up the egg yolks.
Add wet ingredients to dry ingredients and gently mix with a wooden spoon until combined – but be careful not to over mix. Spoon batter into the prepared tin.
To make the cinnamon topping, combine cinnamon, sugar, and butter. Mix together until lumpy and wet. Sprinkle over cake batter.
Bake cake for approximately 30-35 minutes or until a skewer inserted into the middle comes out clean.
Note: I did not make the glaze because I wanted to cut back on some sugar. Please feel free to make this part if you have a super sweet tooth!
To make the glaze, mix together ¼ cup of powdered sugar and 1 Tbsp. of milk. Stir until smooth. If the glaze is too thick, add an extra tablespoon of milk. Drizzle glaze all over the cake.
Cinnamon topping
Baked cakes
---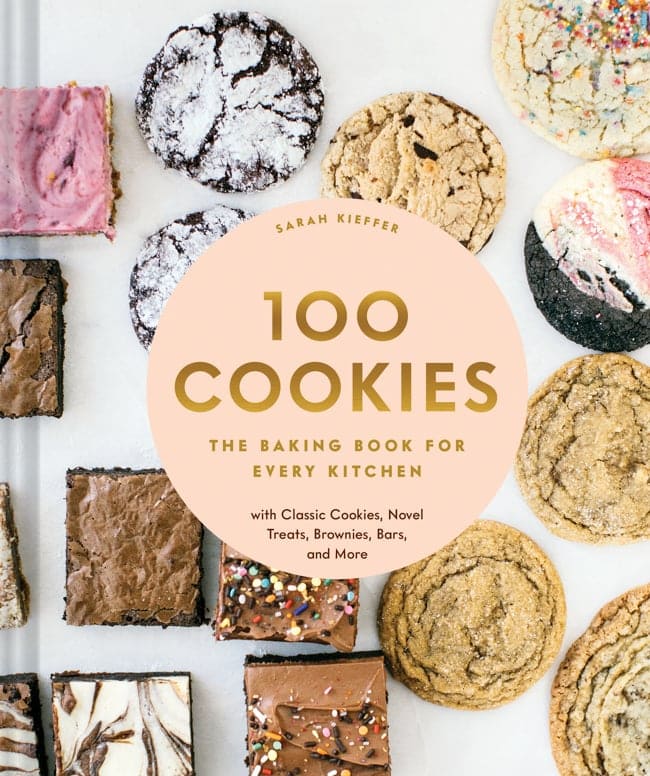 This is the last installment of the Cooking Outside the Box blog series here at Whitman Library... but the beginning of TRIPLE B—Books and Baking with Becca!
I am emailing questions to author Sarah Kieffer of 100 Cookies about making the Brown Butter Cookie Recipe from her book and to see if it holds up in the average kitchen. If you would like to add any questions, please email me and I will add them.
Please enjoy and come visit me on Tuesday or Thursday at Whitman Library from 1:00-4:00 p.m. for a mask-to-mask, socially distant conversation about food!
If these times don't work, please feel free to contact me at mccauslandr @ freelibrary . org.
---
Have a question for Free Library staff? Please submit it to our Ask a Librarian page and receive a response within 72 hours.
This recipe sounds terrific! I look forward to Baking with Becca's next culinary delight!
Thursday, June 3, 2021
---