Celebrate the Holidays with Gingerbread
By
Naquawna L.
Wed, December 16, 2020
One of my favorite treats for the holidays is making gingerbread!
Did you know that gingerbread was derived from Greece in 2400 b.c and was originally meant to preserve ginger? Gingerbread was a term used for any recipe that combined ginger with honey, treacle, and molasses. Originally called fairings, its popularity grew from being served at medieval fairs known as Gingerbread Fairs. First shaped like animals and decorated with gold leaf, Queen Elizabeth I is credited with creating gingerbread people. When dignitaries came to visit her court, she would request the cookies be made to resemble those who visited. Eventually, its shape changed with the seasons. As the shapes changed, the decorations became more elaborate and the royal icing trimmings translated into the carved, white architectural details found on many colonial American seaside homes, now referred to as 'gingerbread work.
First built in 16th century Germany, gingerbread houses quickly became associated with Christmas around the world. They also became synonymous with the story of Hansel and Gretzel, written by the Brothers Grimm. Their use of gingerbread in children's fairy tales lead to other stories such as, The Gingerbread Man written by Jim Aylesworth, The Gingerbread Boy written by Paul Galdon, and The Gingerbread Baby written by Jan Brett. Considering there are countless stories written with the premise of gingerbread, I was sure to list a few others below.
Gingerbread cookies were also brought to America by English colonists and were sometimes used to sway voters toward one candidate over the other. Once in America, three versions of gingerbread were publicized: the original ginger snap used for gingerbread men, which has a light snap and crunch; the bread version, often used in colonial America and baked into loaves of bread; and the traditional sturdy version used for building gingerbread houses.
Making these treats is a great way to spend time with family, get into holiday spirit, and express your creativity. Below I have listed a few books that will help you create your own gingerbread and hope you have the opportunity to make them with your family this holiday season, as I do with mine.
Gingerbread Recipe
Ingredients
3 cups AP flour
2 tsp Ground ginger
1 tsp Ground Cinnamon
1tsp Baking soda
¼ tsp Ground Nutmeg
¼ tsp Salt
¾ cup of Butter, softened
¾ cup of Brown Sugar, firmly packed
½ cup Molasses
1 egg
1 tsp Pure Vanilla extract

Directions
Sift the dry ingredients into a bowl and set aside.
Creaming Method: Beat the butter and brown sugar on medium speed until light and fluffy.
Next add the molasses, egg, and vanilla extract until well combined.
Gradually add the flour mixture on low speed until the dough forms. (do not overmix)
Once combined, press the dough into a flat disk and wrap in plastic wrap. Refrigerate for at least 4 hours.
After refrigeration, allow dough to rest for 30 minutes to an hour so that the dough is pliable.
Preheat the oven to 350 degrees.
Lightly flour the surface, dough, and cookie cutters so that the dough does not stick. Roll the dough until it's ¼ inch thick. With a 5-inch cookie cutter, cut the dough into gingerbread people. Place them on an ungreased cookie sheet at least 1 inch apart.
Bake for 8-10 minutes or until the edges of the cookies are set and just begining to brown. Let the cookies cool for 1-2 minutes before moving to a cooling rack to cool completely.
Decorate the cookies as desired.
Store the cookies in an airtight container for up to 1 week.

Notes
This dough can be made 1-2 days in advance.
Vanilla paste can be used instead of vanilla extract.
For soft and chewy cookies, melt the butter and combine it with the brown sugar, molasses, salt, and spices. With the paddle attachment or by hand, add the eggs and then add the flour and baking soda mixture until the dough forms. (Cookies will not puff up when baking. They will be very flat)
The longer your dough rests, the better the cookies will be.
You can use any kind of icing to decorate your cookies but Royal Icing is the best.
Royal Icing can be time-consuming to make, so I recommend buying it instead of making it yourself.

Nutritional Facts
Per Serving:
158 calories
protein 2g 4% DV
carbohydrates 24g 8% DV
fat 6.1g 10% DV
cholesterol 23mg 8% DV
sodium 125.3mg 5% DV
This recipe is a combination of recipes from allrecipes.com

For more gingerbread recipes and stories, take a look at these titles from our catalog: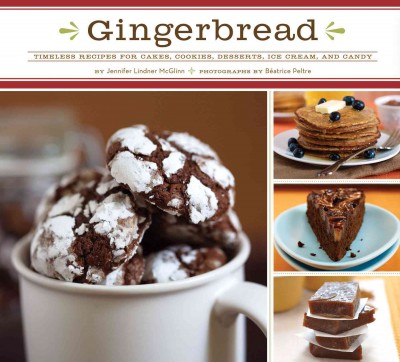 Gingerbread: Timeless Recipe for Cakes, Cookies, Desserts, Ice Cream, and Candy by Jennifer Lindner McGlinn
Who says gingerbread is just for the holidays? This unique cookbook shows how gingerbread can be enjoyed for breakfast or dessert year-round. Reflecting the wisdom and creativity of a professional pastry chef and dedicated home-cook, Gingerbread collects 60 traditional and modern recipes. Start with simple, yummy treats like Gingerbread Rum Cake and Sticky Toffee Gingerbread, then graduate to building your own gingerbread house for the holidays. Any way you slice it, these gingery goodies are sure to be a hit on any day of the year!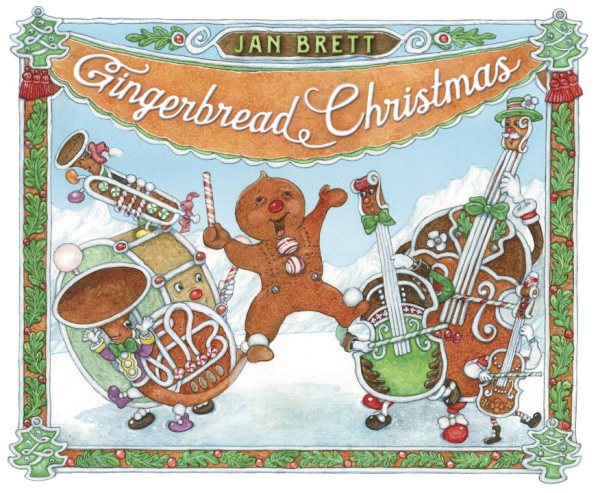 Gingerbread Christmas by Jan Brett
Gingerbread Baby and his friend, Matti, take his gingerbread band to the Christmas Festival where they are a hit--until the aroma of gingerbread reaches the children, signaling the time to run away.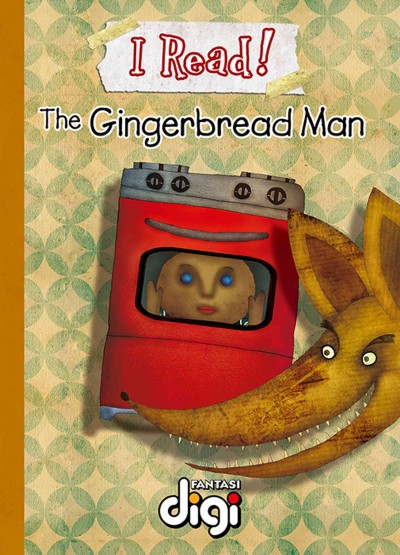 The Gingerbread Man by Talita Van Graan
This series was designed specifically to help beginner readers learn to read. The well-known stories, exciting artwork and repetitive text ensure a successful first independent read!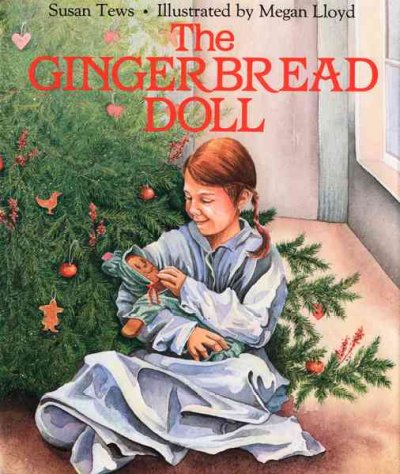 The Gingerbread Doll by Susan Tews
Although her family's prosperity brings her increasingly nicer dolls as Christmas gifts, Rebecca is most fond of her gingerbread doll because it was made from love.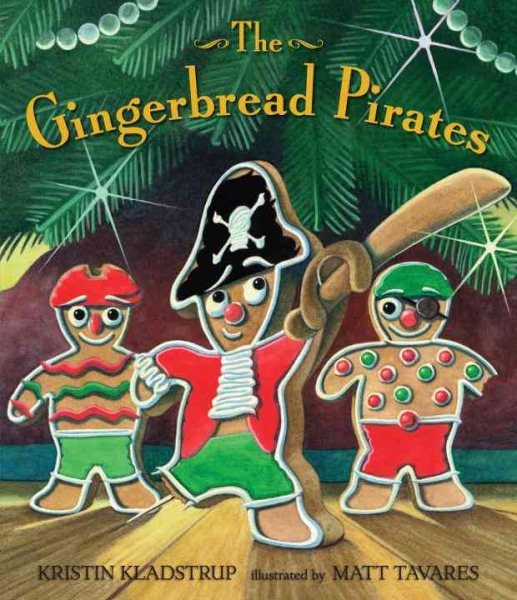 The Gingerbread Pirates by Kristin Kladstrup
When Jim's gingerbread pirate, Captain Cookie, comes alive, the tasty treat prepares to battle Santa Claus, who likes to eat cookies on Christmas Eve.
We would love to see your gingerbread work. Please leave us a comment or picture showing off your skills!
---
Have a question for Free Library staff? Please submit it to our Ask a Librarian page and receive a response within 72 hours.