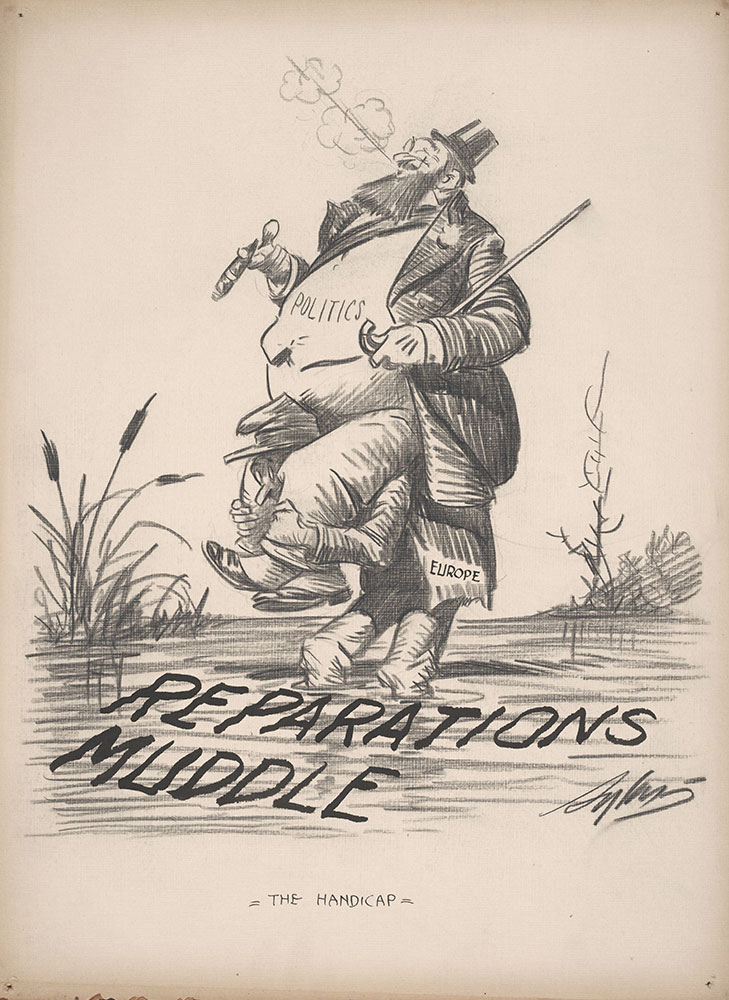 Item Info
Item No: pixc01114
Title: The Handicap
Additional Title: The Handicap
Publication Date:
1/16/1924
Media Type:
Cartoons (Commentary)
Source:
Print and Picture Collection
Notes:
"The goal following World War I was to restore European stability and maintain everlasting peace. However, these goals were recognized by all of the leaders as not easily achievable. French Prime Minister Clemenceau commented on the day the armistice was signed on 11 November 1918, 'We have won the war: now we have to win the peace, and it may be more difficult.'
"The Versailles Treaty did little to shape any sort of long-term peace from the results of World War I. Instead, the treaty, hastily put together, was vague, exposed the Allies' inability to cooperate toward an agreement, and fueled German nationalism from resentment over her treatment by the Allies in the treaty."
Atkinson, James J. "The Treaty of Versailles and Its Consequences." Jimmy Atkinson. 16 Dec. 2002. Web. 17 Mar. 2015. http://jimmyatkinson.com/papers/the-treaty-of-versailles-and-its-consequences/.
Bibliography:
Sykes, Charles Henry. "The Handicap." Evening Public Ledger (Philadelphia, PA). 1924, January 16.
Creator Name:
Sykes, Charles Henry, 1882-1942 - Artist