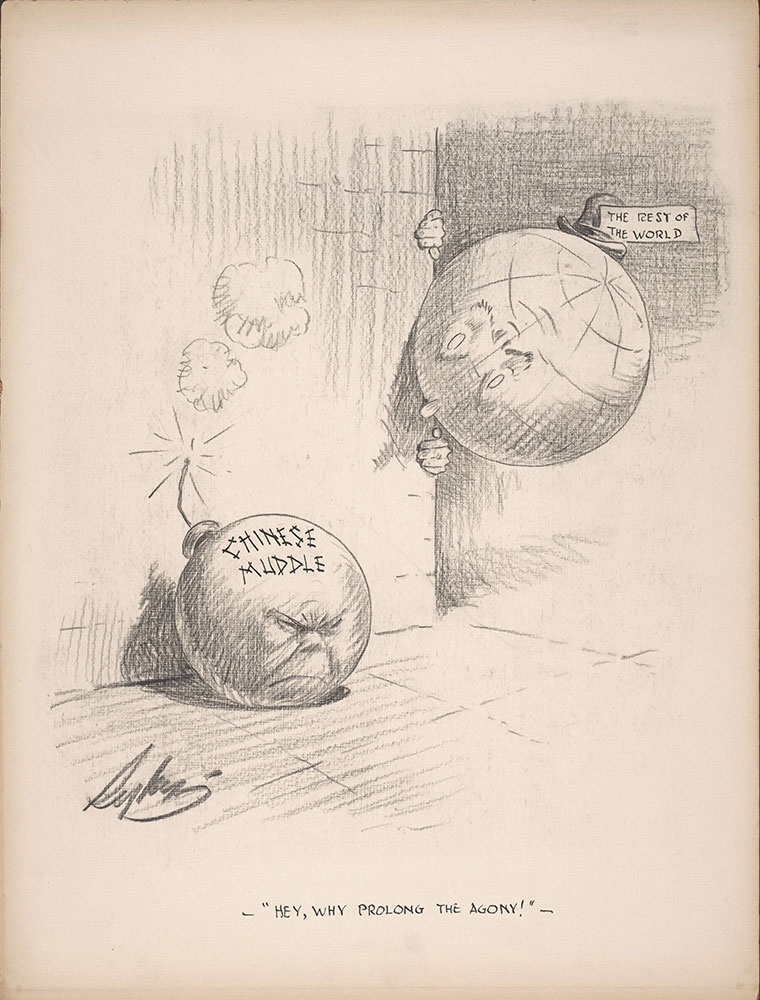 Item Info
Item No: pixc00615
Title: Hey, Why Prolong the Agony!
Additional Title: Hey, Why Prolong the Agony!
Publication Date:
3/16/1927
Media Type:
Cartoons (Commentary)
Source:
Print and Picture Collection
Notes:
"In early 1927 the Kuomintang [Chinese Nationalist Party]-CCP [Communist Party of China] rivalry led to a split in the revolutionary ranks. The CCP and the left wing of the Kuomintang had decided to move the seat of the Nationalist government from Guangzhou to Wuhan. But Chiang, whose Northern Expedition was proving successful, set his forces to destroying the Shanghai CCP apparatus and established an anti-Communist government at Nanjing in April 1927."
Wertz, Richard R. "Politics: Rebellion and Revolution: Nationalist Movement." Exploring Chinese History. Web. 4 Dec. 2015.
Bibliography:
Sykes, Charles Henry. "Hey, Why Prolong the Agony!" Evening Public Ledger (Philadelphia, PA). 1927, March 16.
Creator Name:
Sykes, Charles Henry, 1882-1942 - Artist