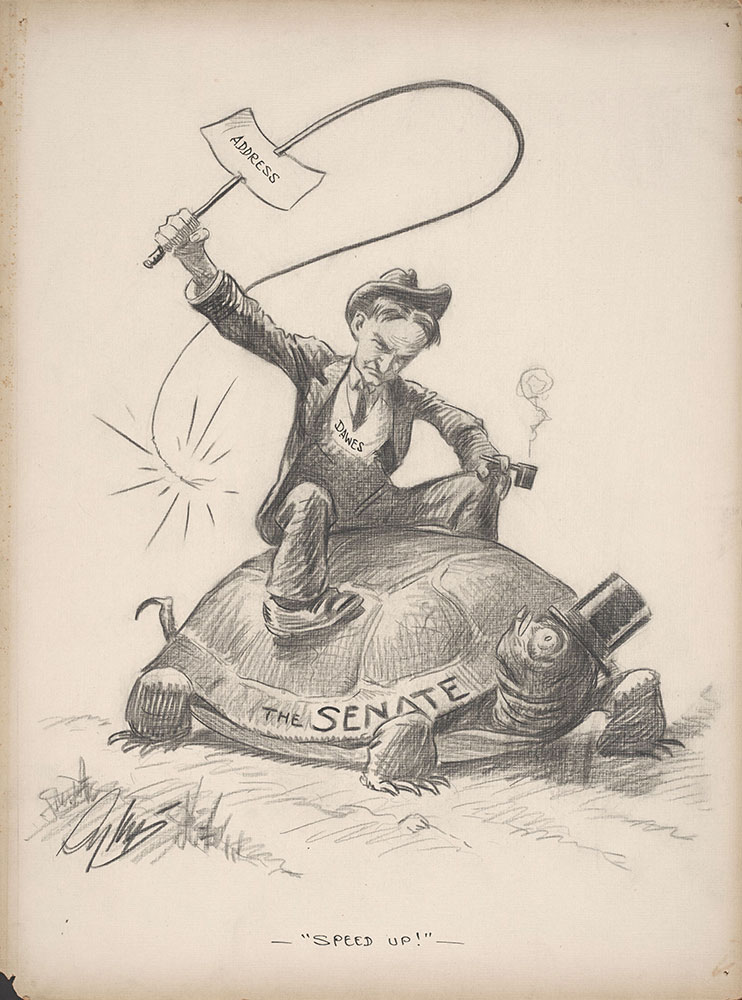 Item Info
Item No: pixc00102
Title: "Speed up!"
Additional Title: "Speed up!"
Creation Date:
3/5/1925
Publication Date:
3/5/1925
Media Type:
Cartoons (Commentary)
Source:
Print and Picture Collection
Notes:
" ...Dawes publicly criticized the U.S. Senate. At that time, the Vice President was inaugurated in the Senate Chamber, where he would give an inaugural address. After that, the parties would go to the outside platform, where the President would take the oath. Dawes made a fiery, half-hour address denouncing the rules of the Senate, the seniority system and many other things that Senators held dear. His speech overshadowed that of Coolidge, which angered the President."
Wikipedia. (2015). "Charles G. Dawes: Vice Presidency." Wikipedia, The Free Encyclopedia. Web. Retrieved from: https://en.wikipedia.org/wiki/Charles_G._Dawes.
Bibliography:
Sykes, Charles Henry. "Speed Up!" Evening Public Ledger (Philadelphia, PA). 1925, March 5.