Summer Movies 2018: A Respite from Reality
By
Peter SM
Fri, May 25, 2018
Another summer season is about to start and with it a swath of celluloid distractions from the impending heat and humidity outside, projecting eye-popping entertainment some 40 feet high amid air-conditioned comfort (and hopefully accompanied by some sugary and / or salty snacks to munch on as well). There are an ever-growing abundance of sequels and remakes again this summer that will vie for audience attention, as well as a number of literary adaptations, kids fare, and maybe even the odd "original" movie (what a concept!). At the very least, any one of these blockbusters will be a respite from reality, and sometimes, that's all you need to get by for a while.
Keeping with the ever-encroaching race to be the first to debut and cash out at #1, this year's summer movie season for all intents and purposes began back in March with the big screen adaptation of Ernest Cline's Ready Player One, which was then followed up in April by the equally pop culture crushing behemoth of Avengers: Infinity War. Both films have garnered enough interest from patrons to catapult those search terms and their related-topic searches to the top of our most searched catalog items for the past few months now.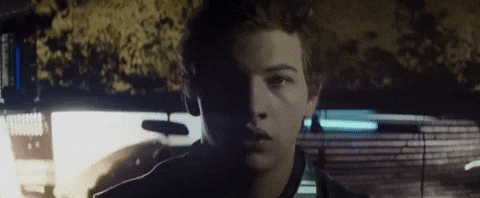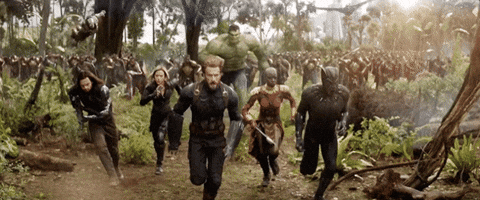 So, how many summer sequels can a summer sequel-heavy summer get?

Deadpool 2 (May 18)
The foul-mouthed, ultra-violent, 4th-wall-breaking comic book character is back for round 2.
Solo: A Star Wars Story (May 25)
Young Han Solo (with Alden Ehrenreich putting on Harrison Ford's vest and blaster) in a solo (get it?) adventure that pre-dates the original Star Wars trilogy timeline.
Incredibles 2 (June 15)
Pixar's answer to "What if the Fantastic Four were a super-secret spy team family?"
Jurassic World: Fallen Kingdom (June 22)
The movie franchise that refuses to go extinct. What wacky hijinks will those dinosaurs get into this time?
The First Purge (July 4)
The rare summer horror movie and a sequel that is actually a prequel to the deadly Purge film franchise.

Ant-Man and the Wasp (July 6)
Thief-turned-superhero Scott Lang (Paul Rudd) takes on a crime-fighting partner (Evangeline Lilly) in this comic book continuation.
Hotel Transylvania 3: Summer Vacation (July 13)
In this third installment of the animated film series, Dracula (Adam Sandler)... takes his family on a vacation cruise. Pretty scary, huh kids?!

Mamma Mia!: Here We Go Again (July 20)
I can only hope ABBA actually makes an appearance in this one.
The Equalizer 2 (July 20)
I honestly had no idea there was an Equalizer 1. Wasn't this originally a television show in the 80s?!
Mission: Impossible - Fallout (July 27)
If you want a movie with a plot that always defies gravity and logic, look no further than Tom Cruise donning his spy persona again.
---
Now, how about some familiar movies given a fresh "reimagining"?

Overboard (May 4)
In this gender-swapped remake of the 1987 riches to rags comedy, Anna Faris plays a working-class mother who saves the life of a spoiled, wealthy playboy.
Ocean's 8 (June 8)
In this spinoff of the previously rebooted 60s heist film, Sandra Bullock plays Debbie Ocean (sister to George Clooney's Danny), who gathers an all-female team—consisting of Cate Blanchett, Anne Hathaway, Helena Bonham Carter—to steal a prized outfit from the famous Met Gala in New York City.
Superfly (June 15)
Remake of the 1972 Blaxploitation crime drama concerning a drug dealer trying to secure one last big deal before quitting the underworld drug business.
The Hustle (June 29)
Anne Hathaway and Rebel Wilson star in this remake of the 1988 film Dirty Rotten Scoundrels, as they compete with each other to rob a wealthy heiress out of her fortune. Did I mention it's a comedy?
---
And now for the book to screen adaptations...

Book Club (May 18)
While not necessarily an adaptation, this movie does revolve around one specific book and how Diane Keaton, Jane Fonda, Candice Bergen, and Mary Steenburgen play BFFs whose lives are rejuvenated when they all decide to read Fifty Shades of Grey together.
How to Talk to Girls at Parties (May 25)
Hedwig and the Angry Inch creator John Cameron Mitchell directs this adaptation of Neil Gaiman's graphic novel set in 1977 about a group of punk English teens who wind up at a party full of aliens.
Teen Titans Go! To the Movies (July 20)
The popular DC Comics-based, Cartoon Network-animated series comes to the big screen.

The Darkest Minds (August 3)
Based on the YA novel of the same name, this sci-fi fantasy follows a group of teens with superhuman powers on the run from the government after a plague has killed off the majority of the country's children.
Crazy Rich Asians (August 17)
Based on the humorous novel full of relationship woes, old money, new money, nosy relatives, and scheming social climbers.
Juliet, Naked (August 17)
In this adaptation of Nick Hornby's novel, the ups and downs and turnarounds of a musical love triangle play out on screen.
The Little Stranger (August 31)
Based on Sarah Waters' 2009 novel concerning a doctor who pays a house call to a haunted estate.
---
There are some actual documentaries and biopics to check out on screen this summer too!

RBG (May 4)
Biographical documentary about U.S. Supreme Court Justice Ruth Bader Ginsburg.
Mary Shelley (May 25)
Elle Fanning and Douglas Booth star in this dramatized account of the relationship between poet Percy Bysshe Shelley and Mary Wollstonecraft Godwin, as well as the fateful night that led the latter to write Frankenstein.
Won't You Be My Neighbor? (June 8)
Documentary on the life and work of influential television series host (Mister Rogers' Neighborhood), Fred Rogers.
Don't Worry, He Won't Get Far on Foot (July 13)
Gus Van Sant directs this based-on-true-events drama about renowned cartoonist John Callahan (played by Joaquin Phoenix), who only discovered his talent when he became a quadriplegic after a drunk driving accident.

Christopher Robin (August 3)
Ewan McGregor stars as A.A. Milne, the creator of honey-loving bear Winnie the Pooh.
---
And here are some movies that defy simple classification...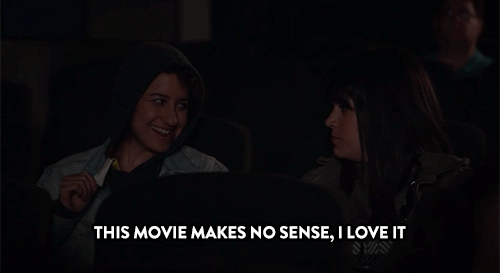 Action Point (June 1)
Johnny Knoxville stars in a stunt-filled rollercoaster ride of a movie based on the true story of infamous New Jersey amusement attraction, Action Park.
Tag (June 15)
Perhaps this year's Emoji Movie, Ed Helms, Jon Hamm, Hannibal Buress, and Jeremy Renner star in this high-concept comedy—based on a true story—about a group of friends who have been engaged in an elaborate, decades-long game of tag.
Sorry to Bother You (July 4)
Surreal social satire about a black telemarketer whose career is propelled by the ability to use a "white voice" on the phone.
Skyscraper (July 13)
90 minutes of Dwayne "The Rock" Johnson jumping buildings in a single bound.

BlacKkKlansman (August 10)
Spike Lee's newest film, a social commentary-filled dramedy on racism in America, is based on the true story of a black cop who infiltrated the Ku Klux Klan in the 1970s. Produced by Jordan Peele and Jason Blum (who created the genre-breaking and award-winning Get Out in 2017).
The Meg (August 10)
Jason Statham + a giant shark = "Pleased to eat you."

The Happytime Murders (August 17)
In the "WTF?!" category all by itself, Melissa McCarthy and Elizabeth Banks star in an over-the-top comedy alongside foul-mouthed puppets, directed by Brian Henson (yes, Jim Henson's son!).

A.X.L. (August 24)
The story of a boy and his A.I.-enhanced cybernetic dog in the vein of other kid-friendly and abbreviation-heavy sci-fi adventures like E.T. and D.A.R.Y.L.
---
And that isn't even every film screening this summer!
---
If all of the above is just too overwhelming, you can always catch a flick at a neighborhood library near you—we have over 130 screenings throughout this summer alone! Or search our catalog and borrow some movies or stream them immediately to have your own film festival in the comfort of your home.
No matter what season it is, your Free Library card is the only movie ticket you need!
What movies are you looking forward to possibly seeing this summer? Let us know in the comments below!
---
Really appreciate you sharing this blog post.Really thank you! Really Cool.
Thursday, July 26, 2018
---
Thank you ever so for you blog article.Thanks Again. Really Great .http://www.youtube.com/watch?v=cm7S2kBhKeM
Thursday, July 26, 2018
---