This event has already happened. Check out our other great events!
Owning and Owned: Freedom for Whom?
Wed, September 27, 2023
6:00 P.M.
Education Philosophy and Religion Department
at
Parkway Central Library
Join the Free Library of Philadelphia's Education, Philosophy, and Religion Department for a talk with Andrew Lamas (University of Pennsylvania) about owning and ownership through the lens of Philadelphia's urban landscape.
Perhaps the most important—and most ignored—question at the intersection of politics, economics, religion, and philosophy is: On what basis can a legitimate claim of ownership be established?
Clues for addressing this question are to be found in a critical survey of Philadelphia's own urban landscape, from the architecture of Old City and Zenos Frudakis' Freedom sculpture to John Coltrane's forever blues of overcoming and the evocative photography of Sarah Bloom. With help from Benjamin Franklin, Thomas Paine, and W. E. B. Du Bois, we will consider how to create alternative institutions of wealth creation for all those who labor for a living.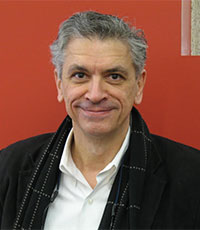 Speaker: Andrew Lamas, on the faculty of the University of Pennsylvania since 1990, teaches courses on urban development, liberation theology, social finance, and aesthetic imagination.
This event will take place in Room 205 at the Parkway Central Branch of the Free Library of Philadelphia.
Because this event takes place after the Library's regular hours, please use the Wood Street entrance at the back of the building. The event is free and open to the public. Prior registration is requested. Please visit https://owning-owned.eventbrite.com to register.
---
Image credit: Castner, Samuel, Jr., 1843-1929 - Compiler. Third Street below Chestnut Street. West Side.. [Scrapbooks]. Retrieved from https://libwww.freelibrary.org/digital/item/47340.